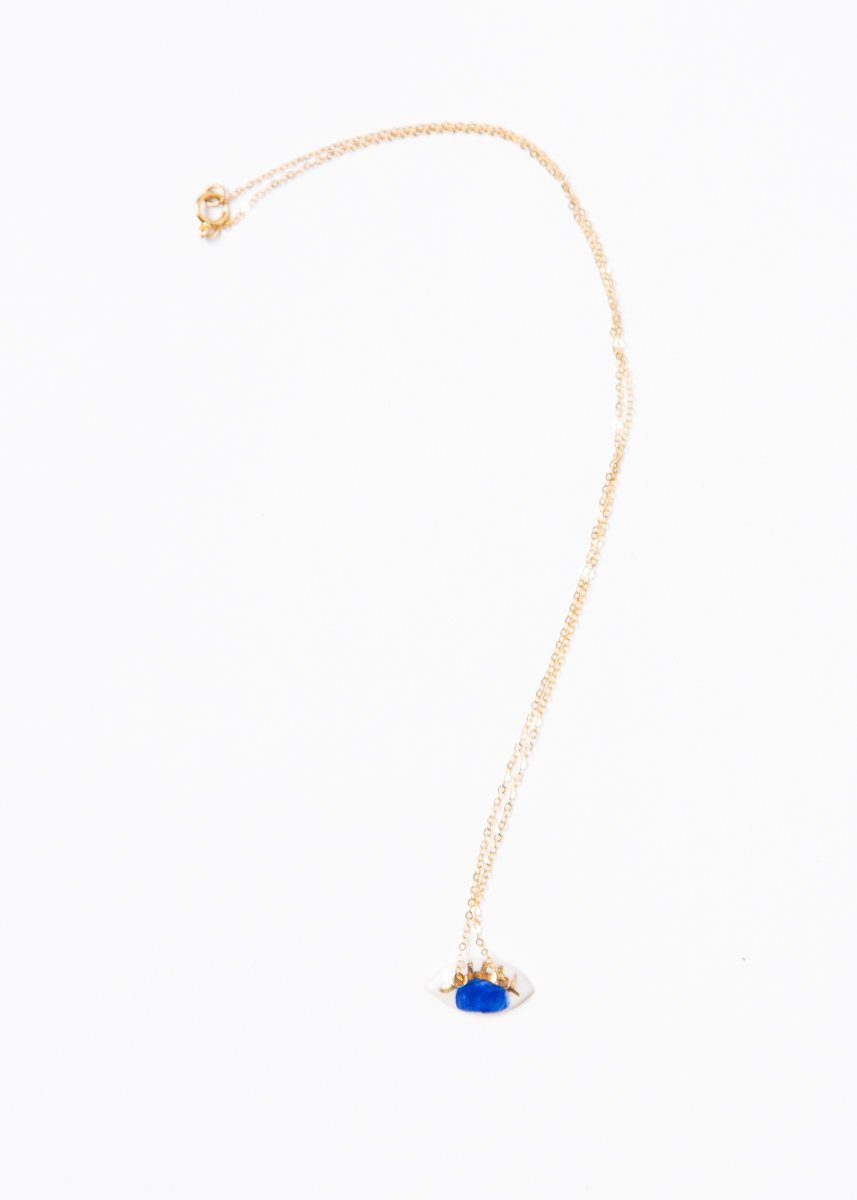 Ippolita Ferrari Occhi Necklace
Hand painted porcelain with gold leaf detailing, this evocative blue-eyed charm whimsically hangs on a gold-filled, 15" chain.
By Ippolita Ferrari
Shop jewelry
UPS Ground + 2-Day shipping are available. We ship via DHL for international customers.
Eligible full-price items must be returned within 14 days upon receipt for a refund. Your eligible refund will deduct return shipping fees.
Hand wash with like colors in cold water with mild detergent and dry flat in the shade. Some colors may bleed depending.