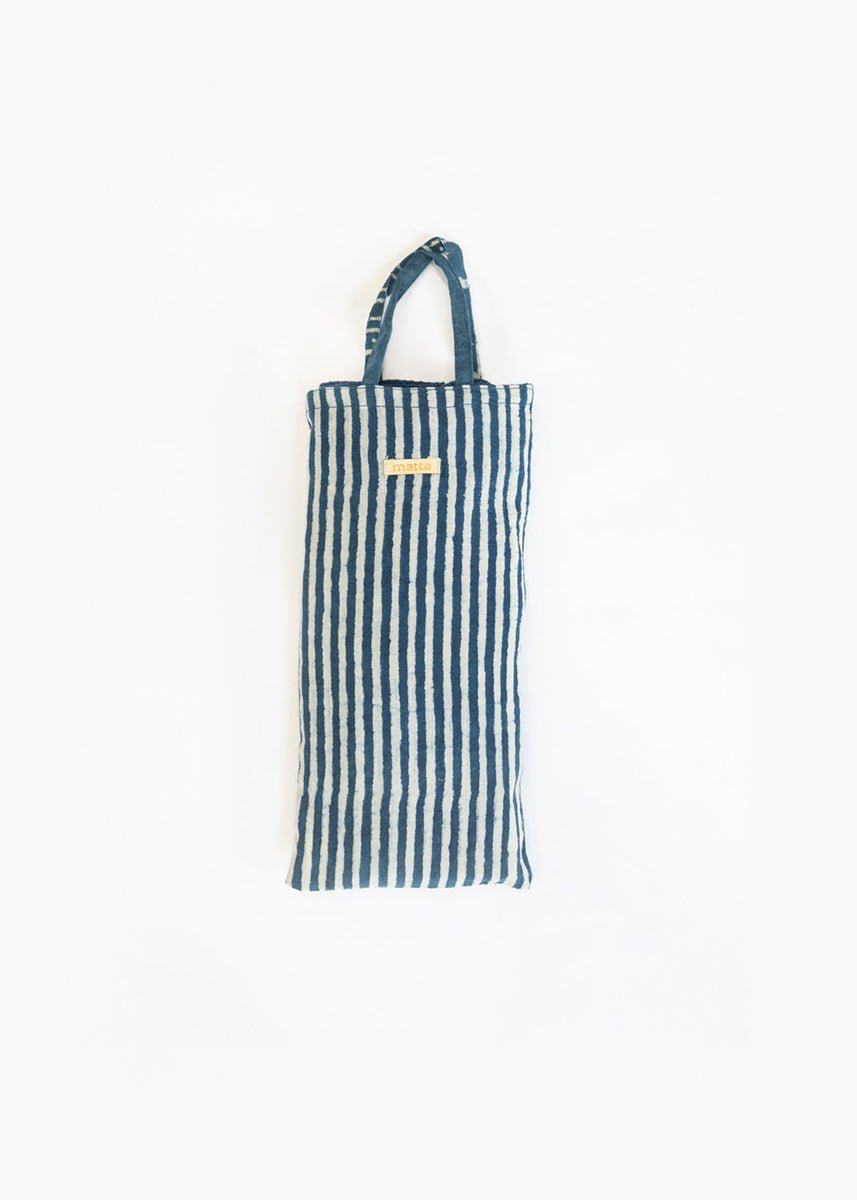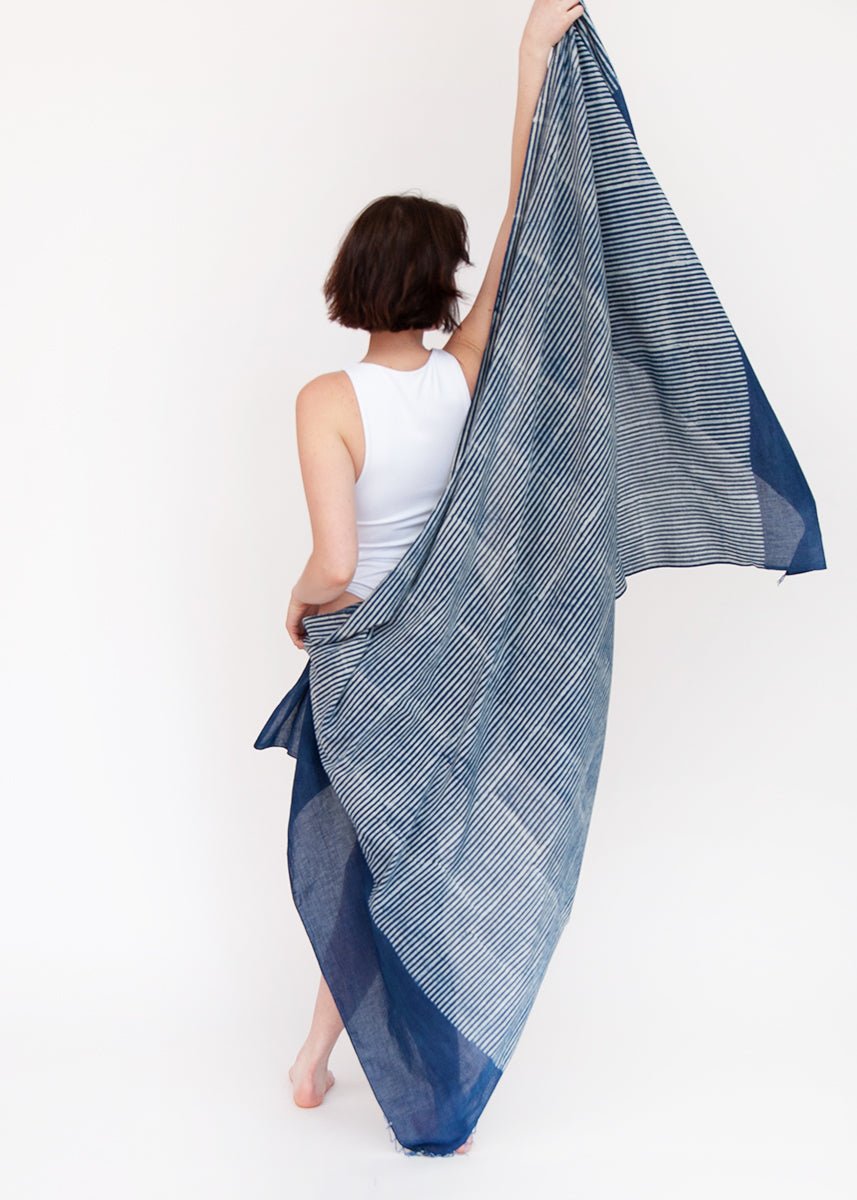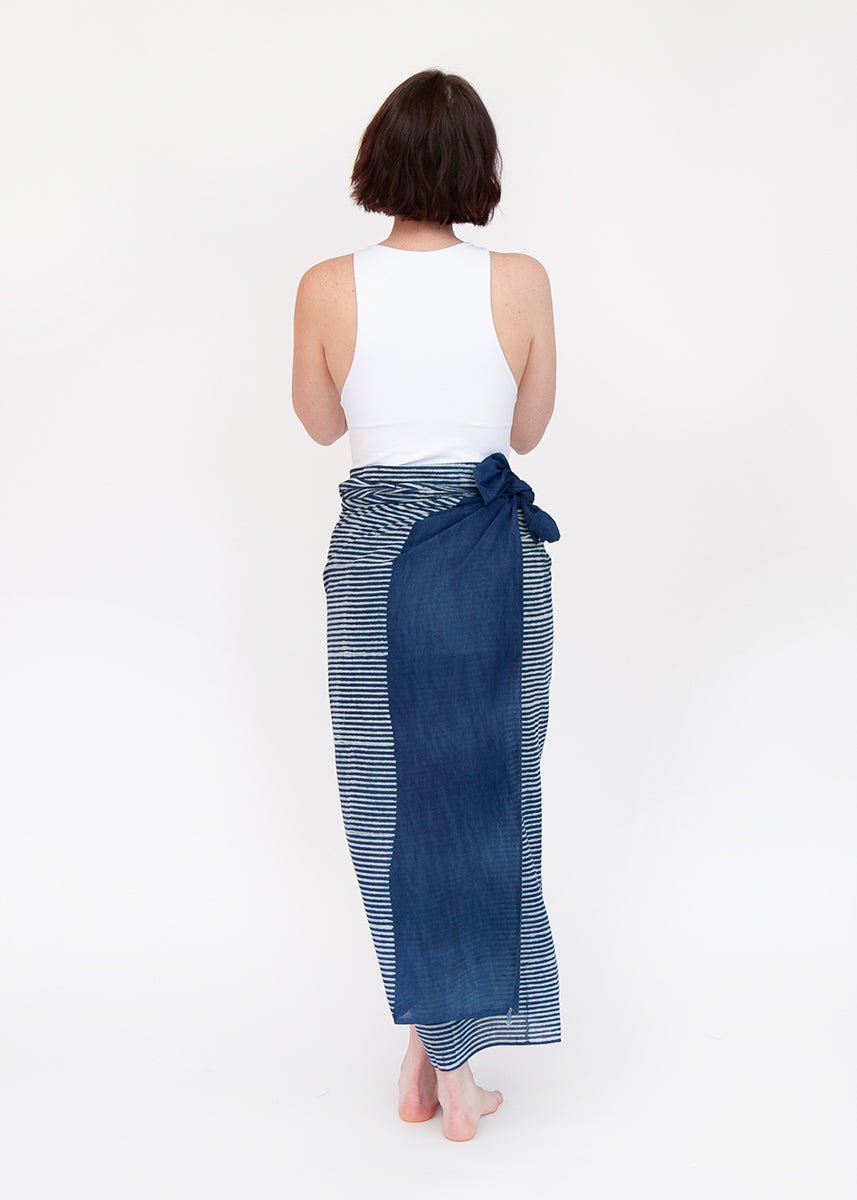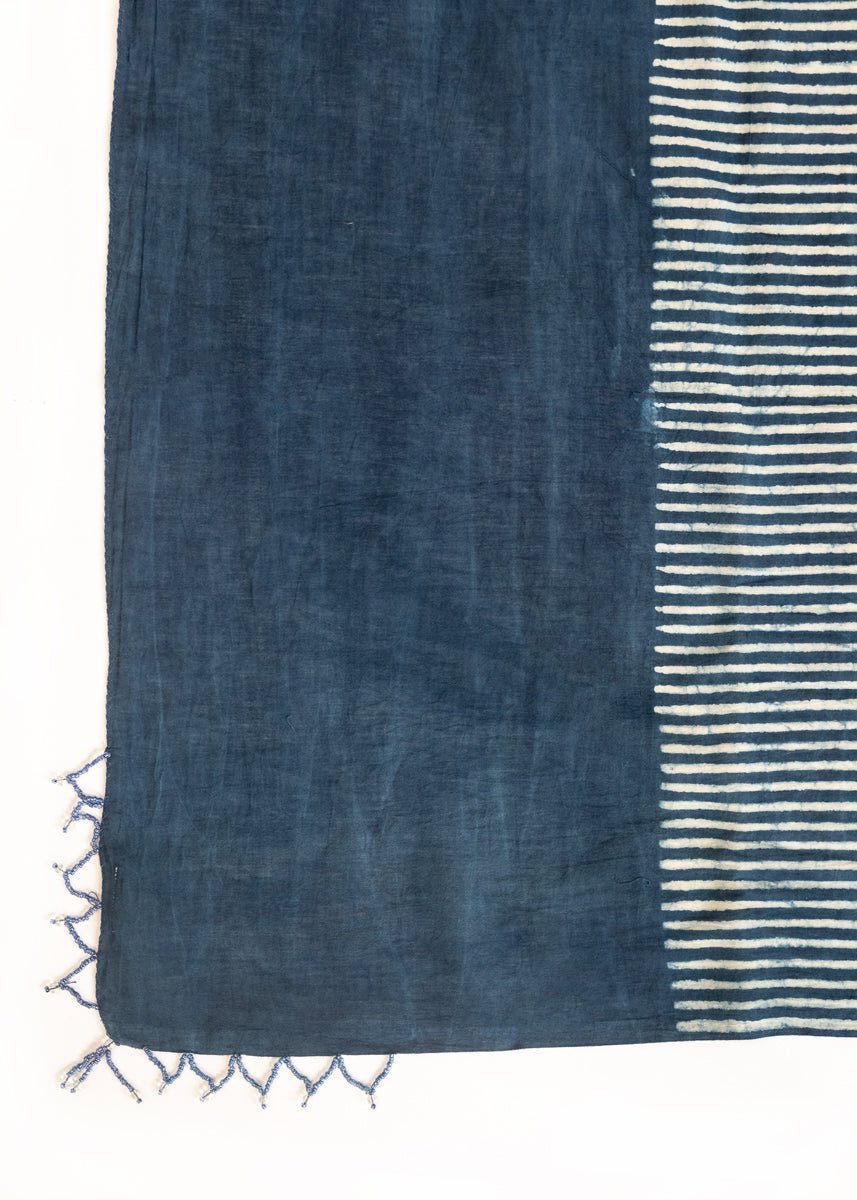 Sarong in-a-bag, can be worn many ways. Halter dress, long or short wrap skirt, bandeau dress and shorts.  Rolled into your carry on as a wrap for a quick get-away.
Block printed by hand and embellished with tassels. 100% cotton voile. 
Dabu or daboo is an ancient mud resist hand block printing technique from Rajasthan. The practice almost died out in the last century but has been revived and modernized into a new context. 
100x200 cm | 40"x80" 
INDIGO  care instructions - Natural Indigo is alive and will continue to transform and lightly bleed over time. This is part of the process that gives indigo-dyed products their natural beauty. Wash in cold water with mild detergent in dark colors and hang to dry in the shade.   
shop all pareos
UPS Ground + 2-Day shipping are available. We ship via DHL for international customers.
Eligible full-price items must be returned within 14 days upon receipt for a refund. Your eligible refund will deduct return shipping fees.
Hand wash with like colors in cold water with mild detergent and dry flat in the shade. Some colors may bleed depending.