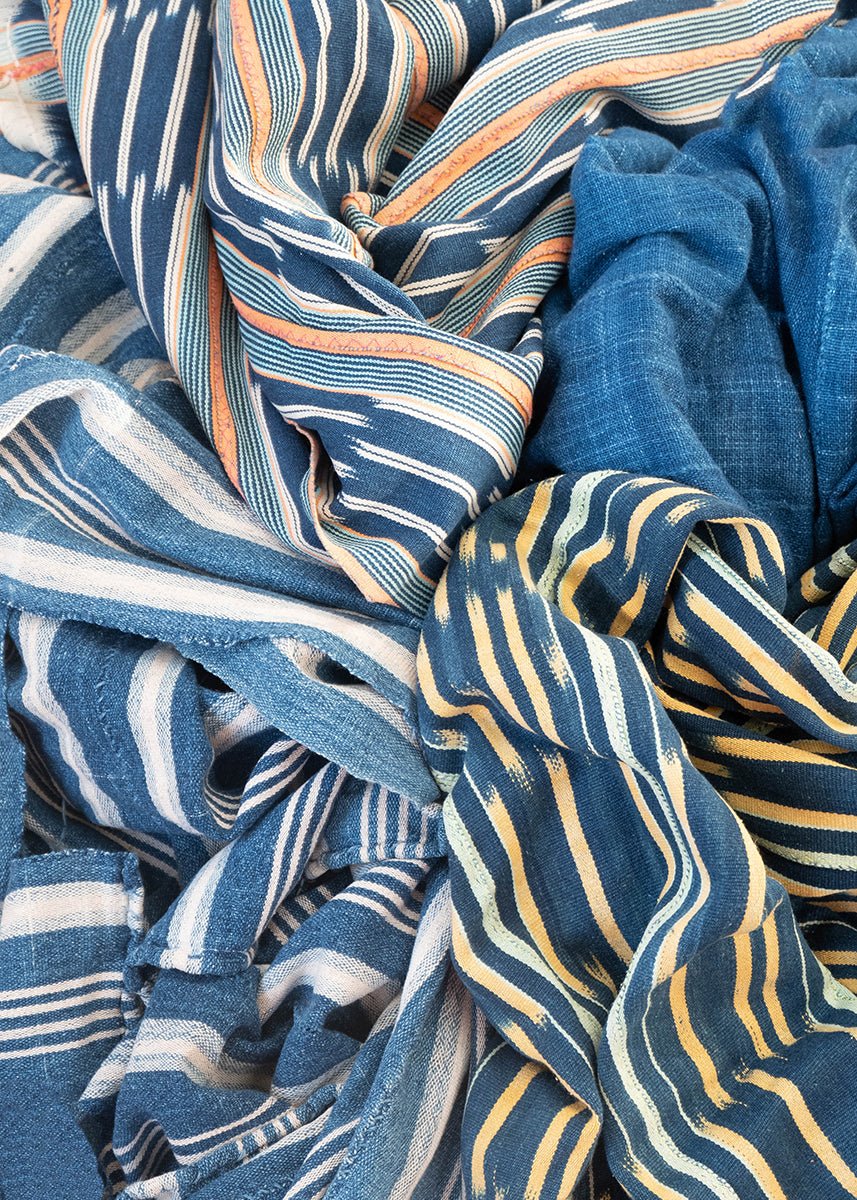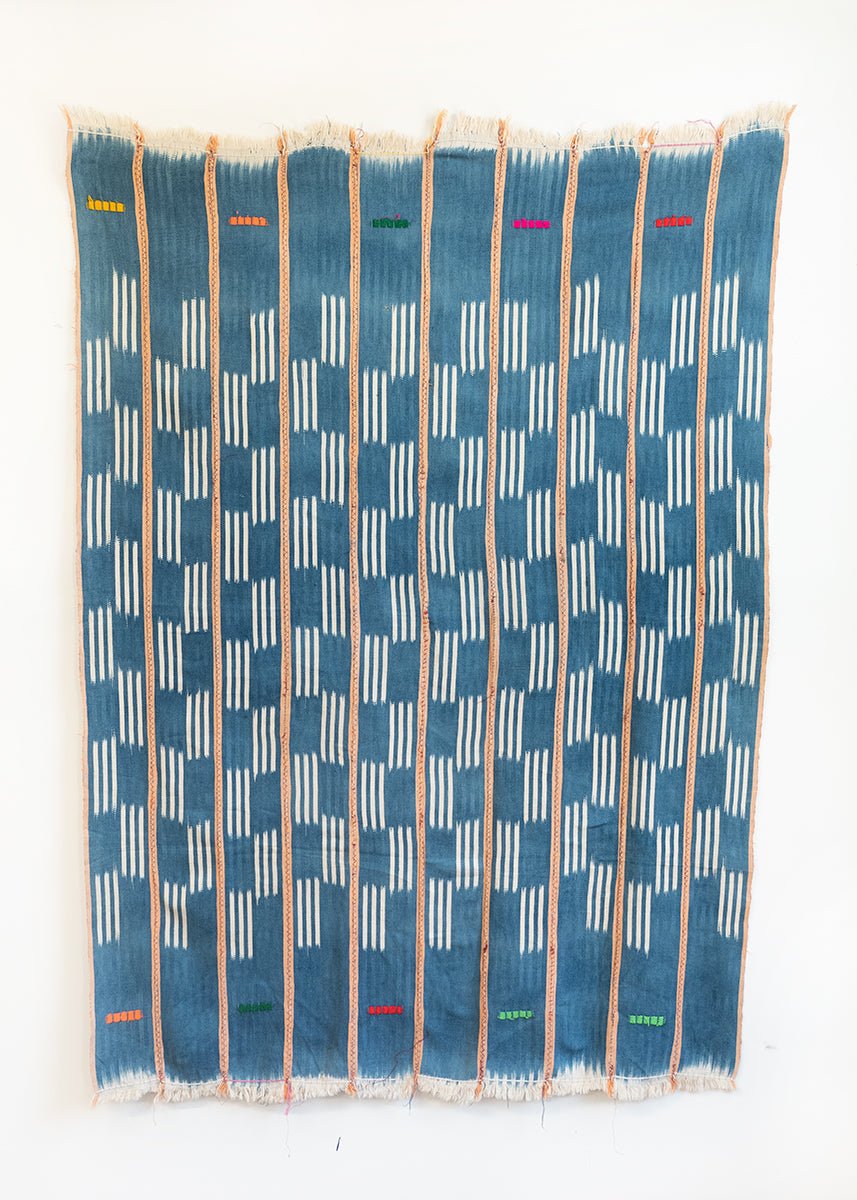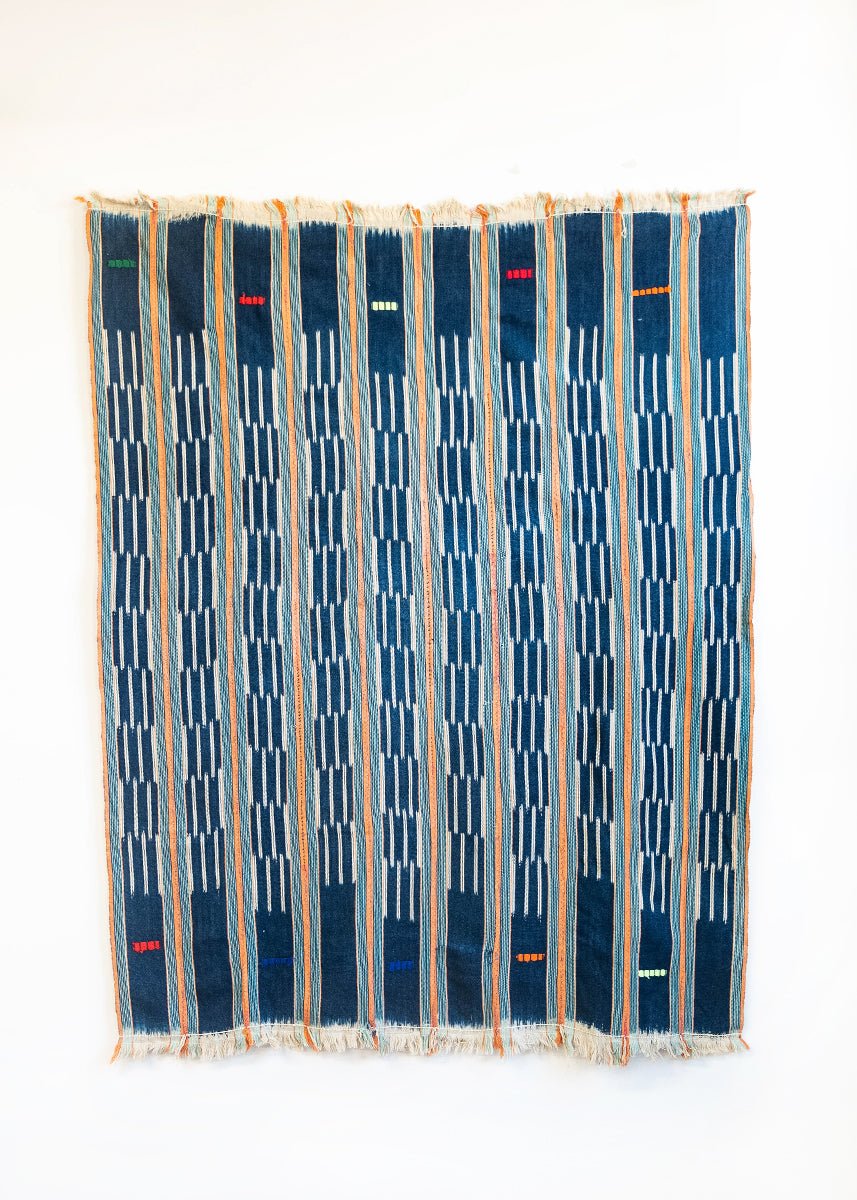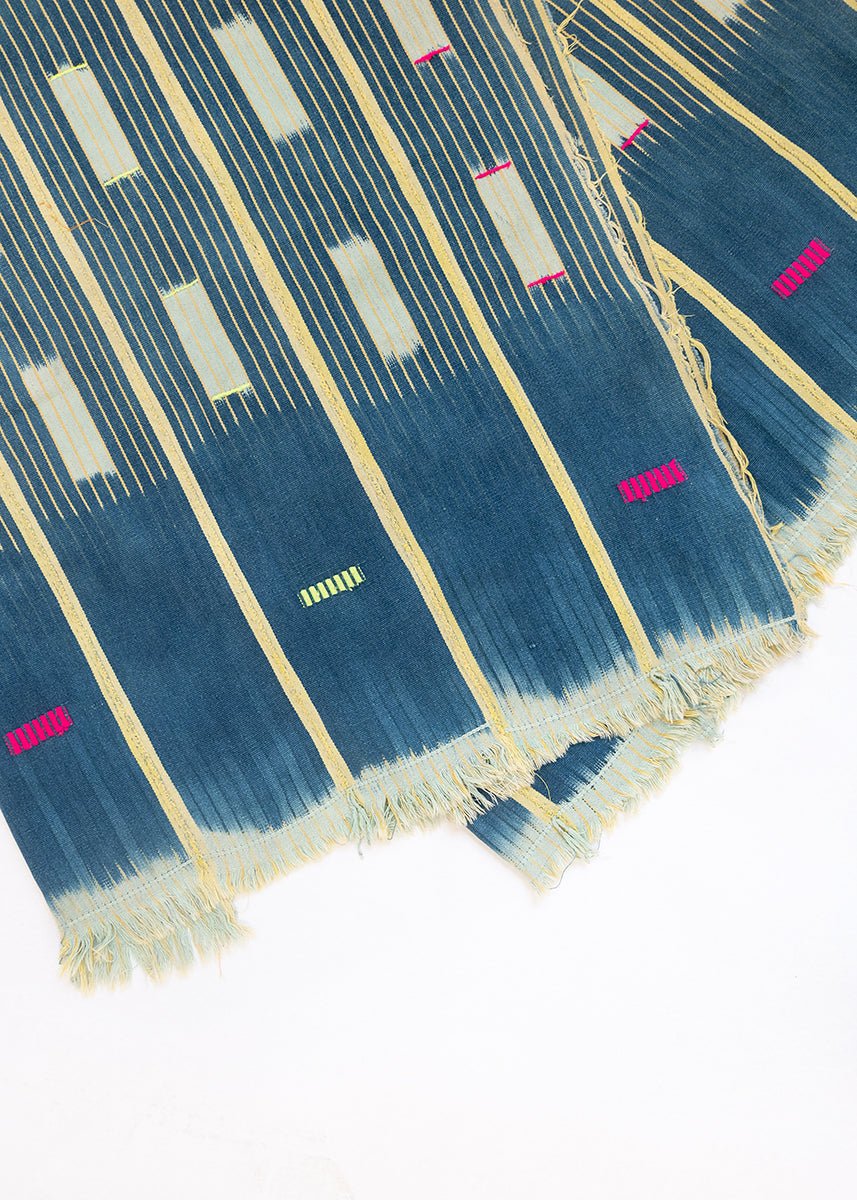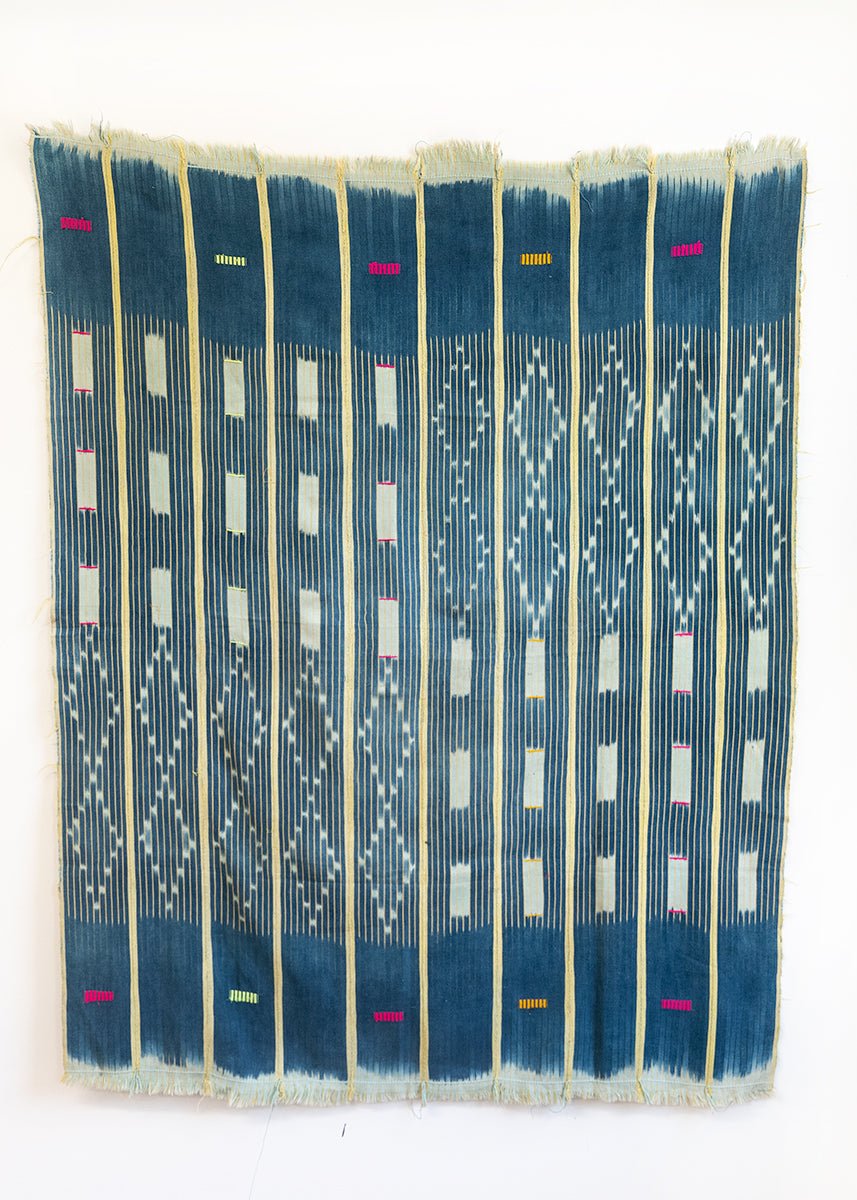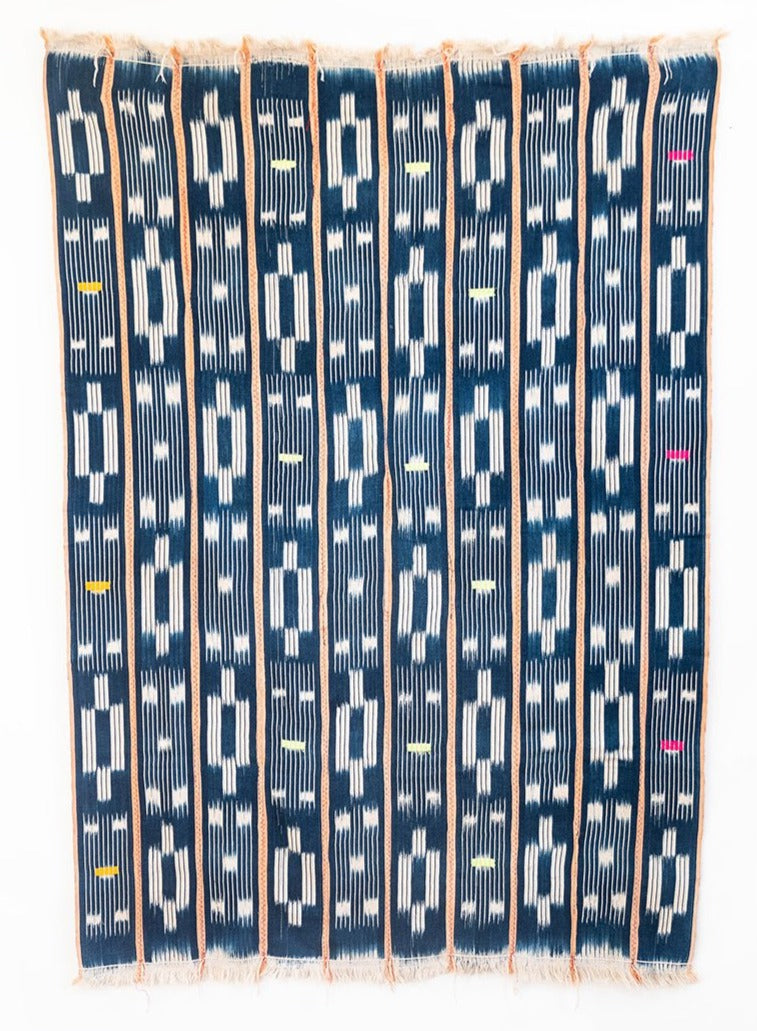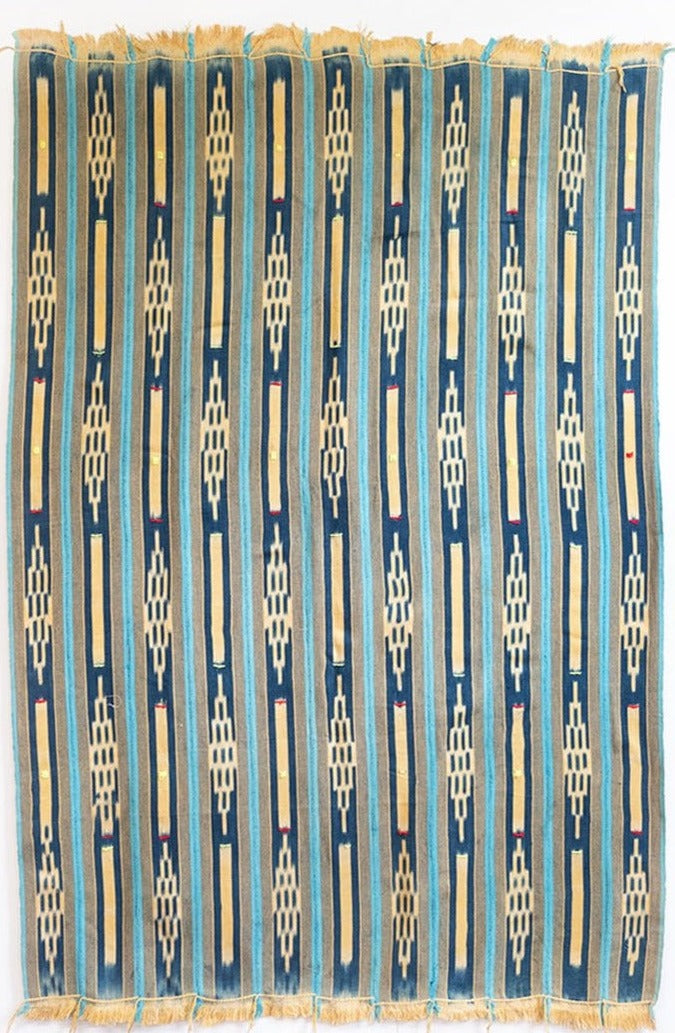 Vintage Indigo Baule Textile
Vintage indigo baule blankets. Perfect for the beach, home or picnics. Some are pieced together from different textiles, all have been well loved. 
One of a kind.
Made in the Côte d'Ivoire
Approximate measurements - 54" - 59" x 40" - 43"
FINAL SALE
UPS Ground + 2-Day shipping are available. We ship via DHL for international customers.
Eligible full-price items must be returned within 14 days upon receipt for a refund. Your eligible refund will deduct return shipping fees.
Hand wash with like colors in cold water with mild detergent and dry flat in the shade. Some colors may bleed depending.