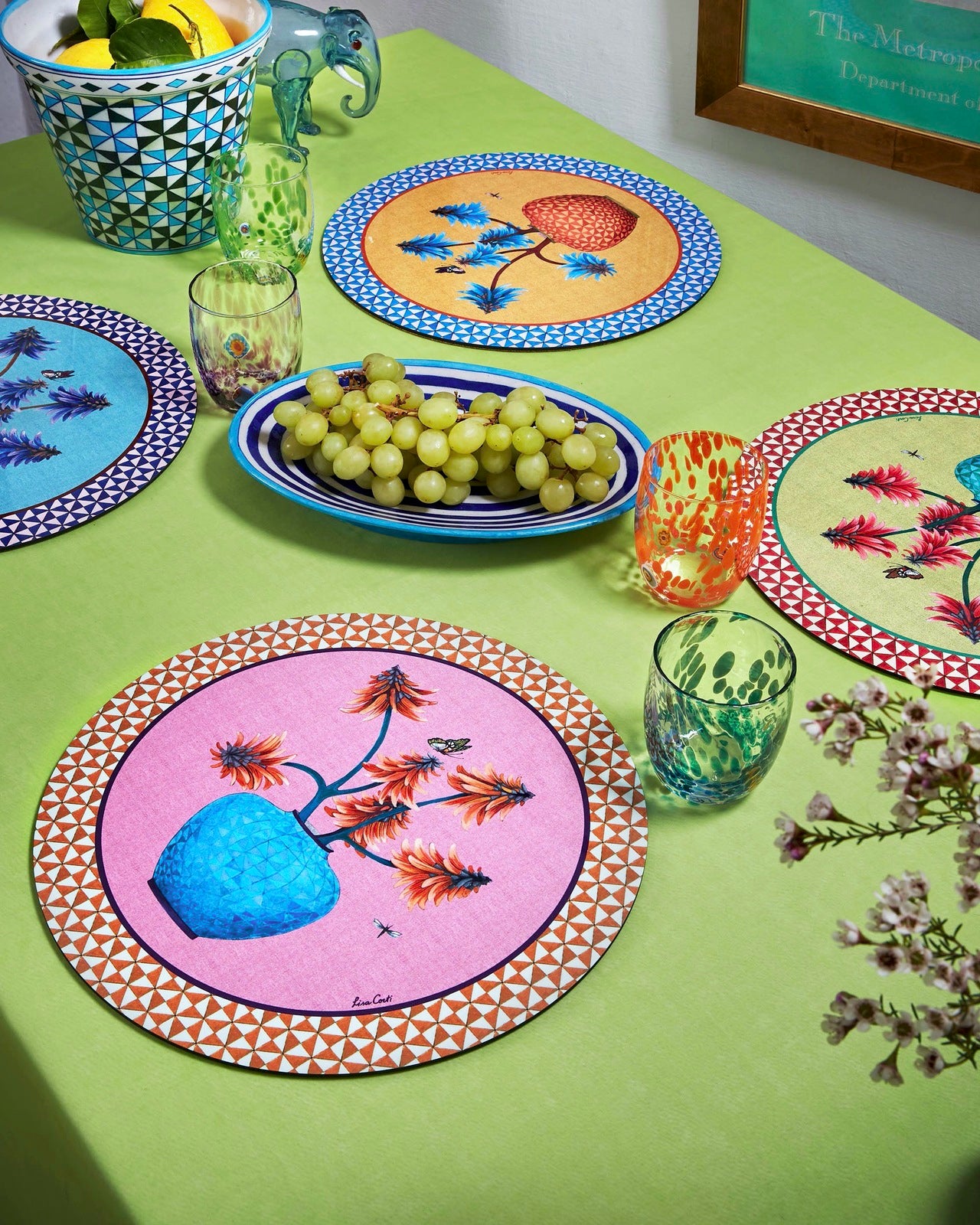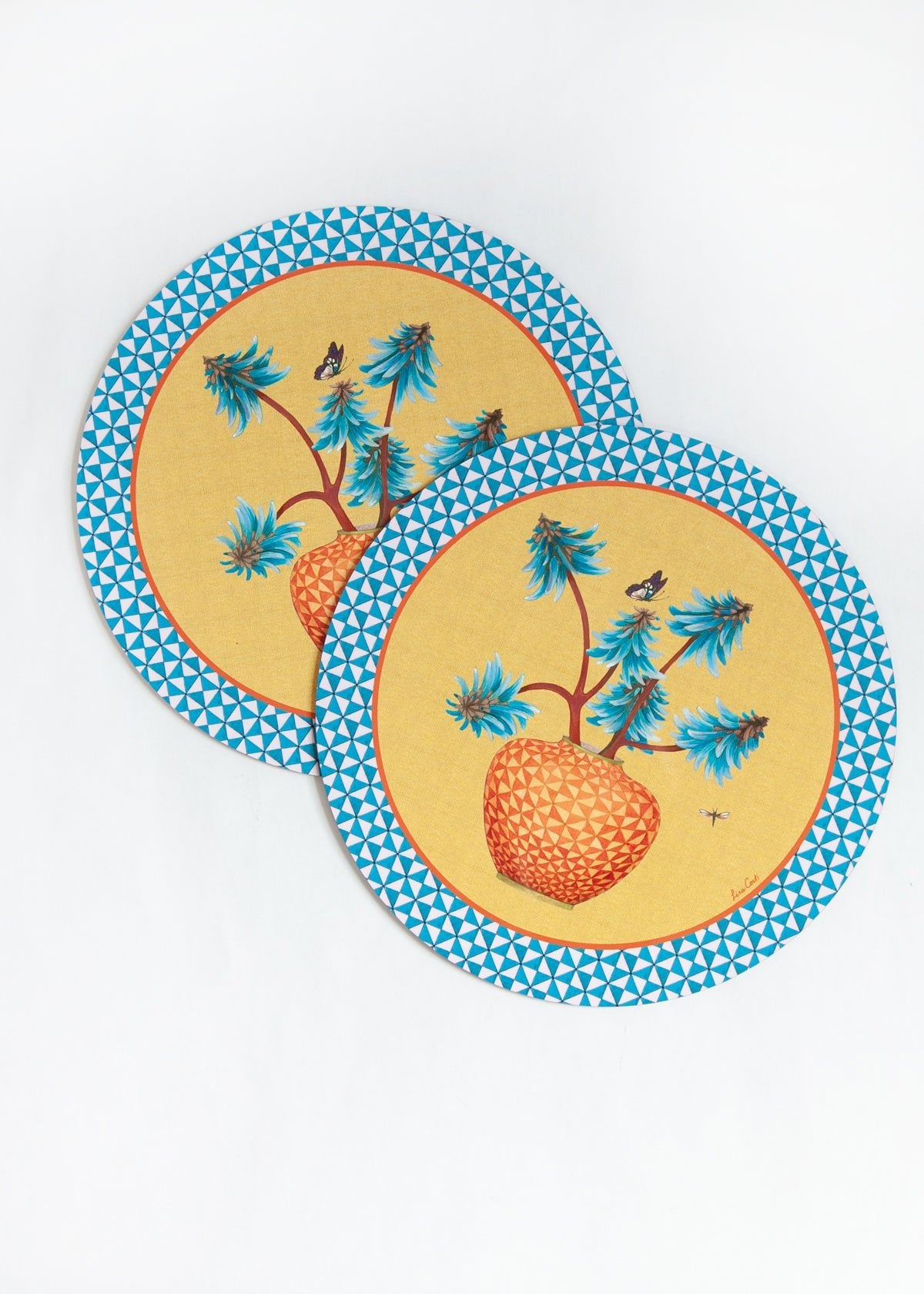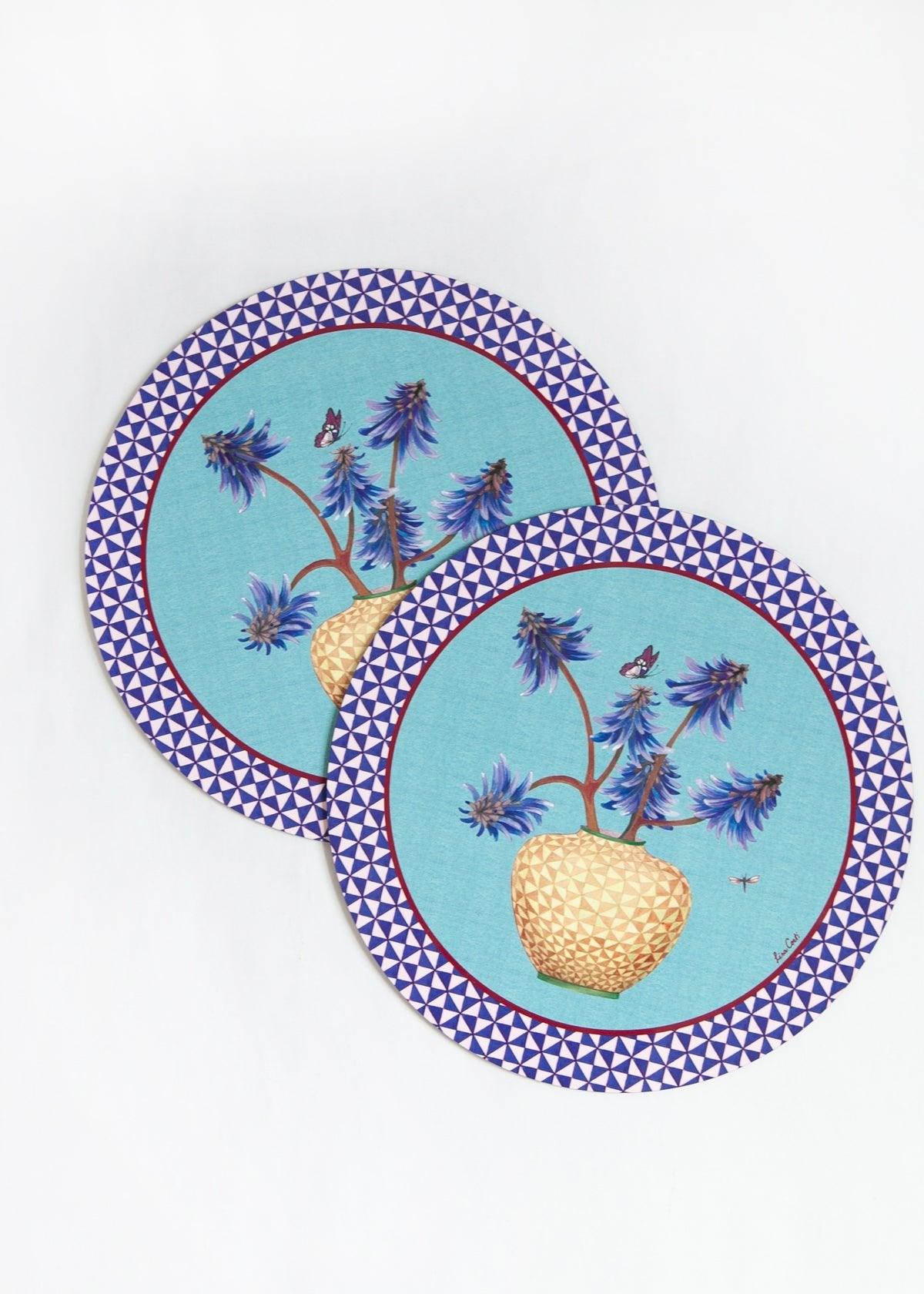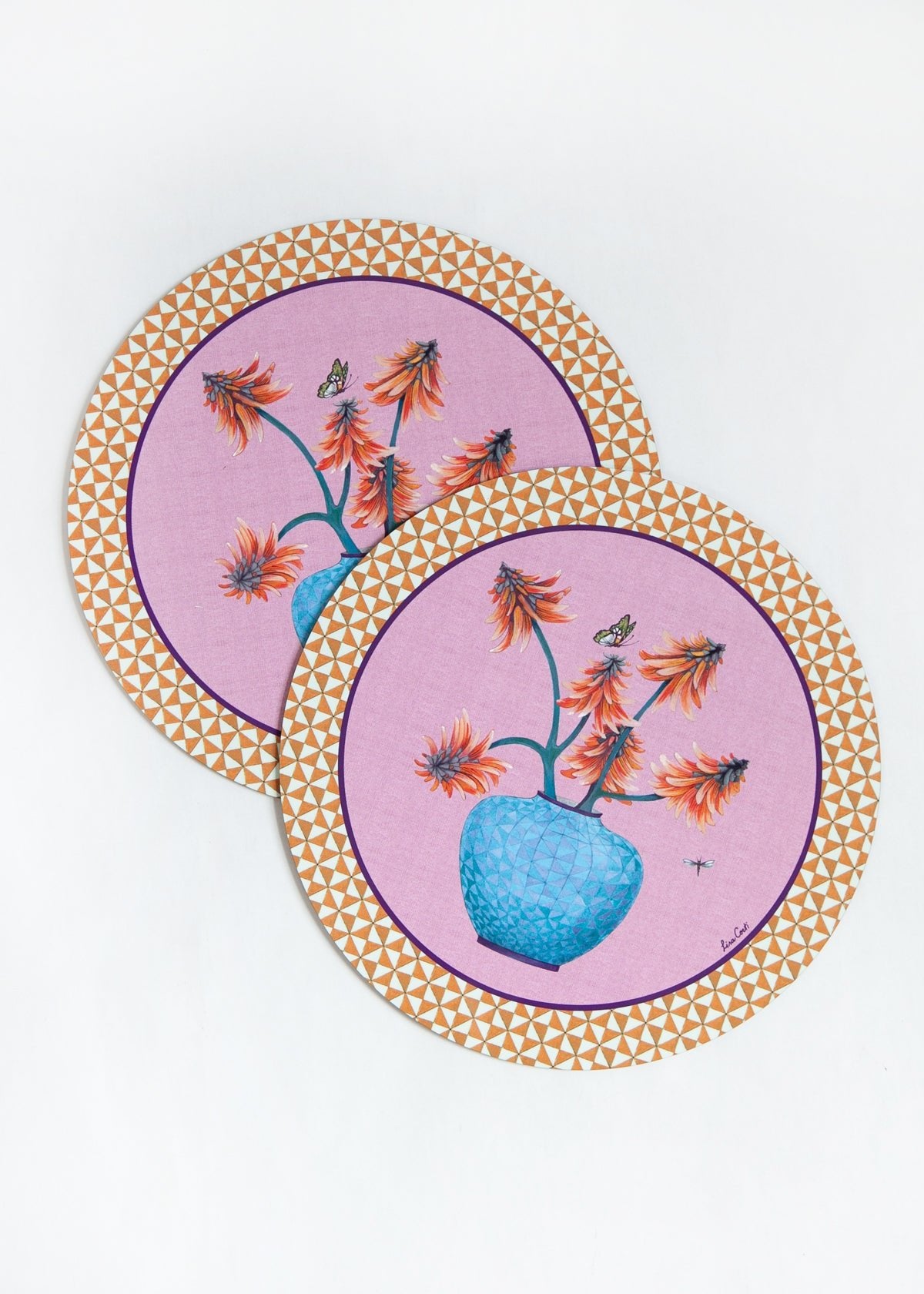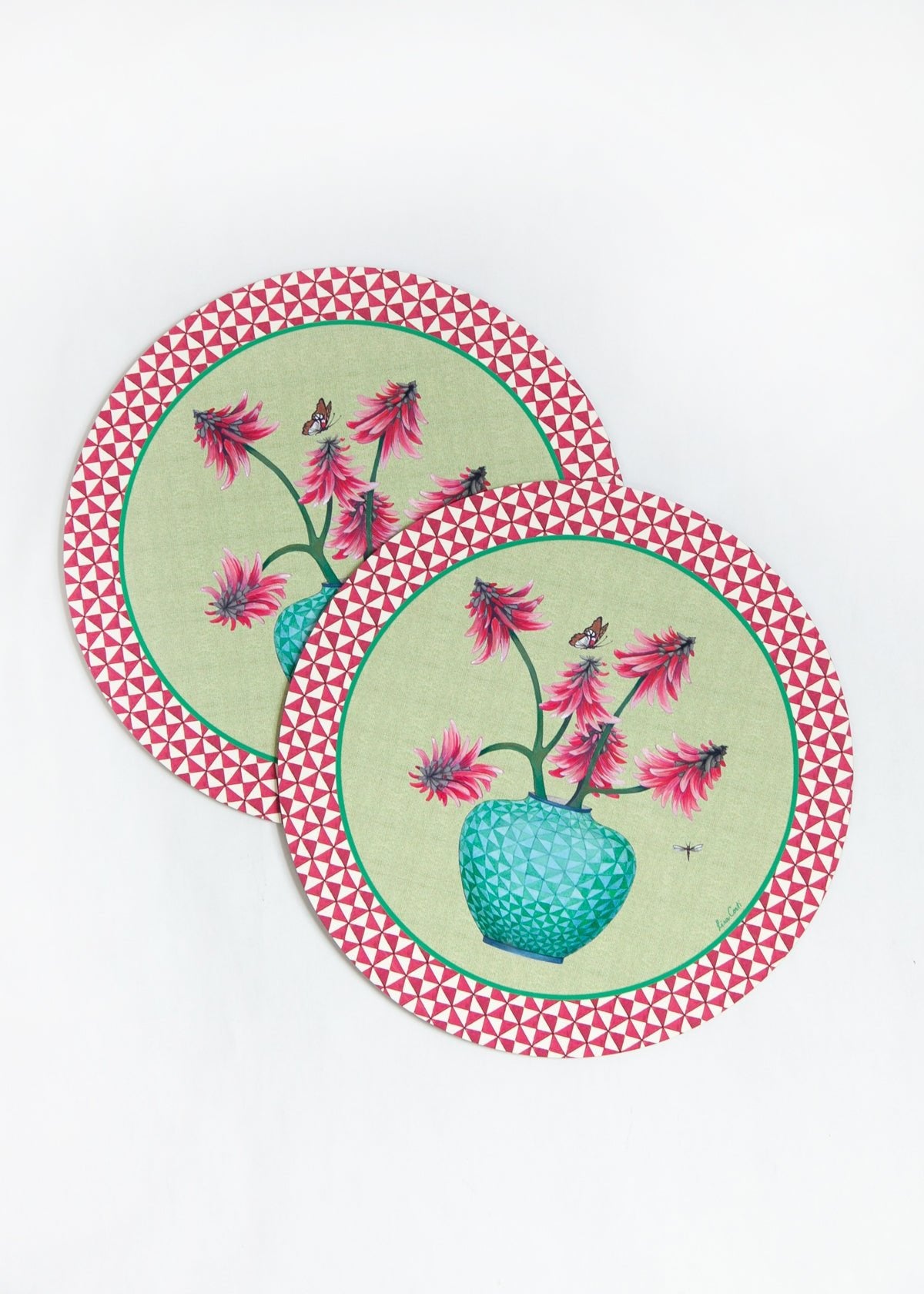 Lisa Corti Masonite Placemats Diam. 13.5"
The Pottery design takes inspiration from a modern reinterpretation of an old Chinese miniature. The print exhibits a vivid and glorious floral display of intricately sketched winding branches placed within a ceramic vase plucked from the Chinese artwork reimagined. The Lisa Corti Pottery print is enchantingly modern while paying homage to historical artwork and craftsmanship, conveying a kaleidoscope of popping color hues and contrasting contemporary and classical design features.

Made in Italy, Lisa Corti's lacquered masonite and cork placemats bring a sophisticated touch of color to any setting. Heat-resistant and easy to clean, they are ideal for breakfast at the snack bar, an impromptu garden lunch or dinner with friends, and can also be used under serving dishes, condiments or a vase of flowers on the sideboard. Choose a full set of a single design or mix and match different colors to create a mosaic of patterns and colors that will make every setting unique.
83% wood fiber, 12% cork, 5% polyester coating
Sold as sets of 2
Made in Italy
by Lisa Corti
UPS Ground + 2-Day shipping are available. We ship via DHL for international customers.
Eligible full-price items must be returned within 14 days upon receipt for a refund. Your eligible refund will deduct return shipping fees.
Hand wash with like colors in cold water with mild detergent and dry flat in the shade. Some colors may bleed depending.