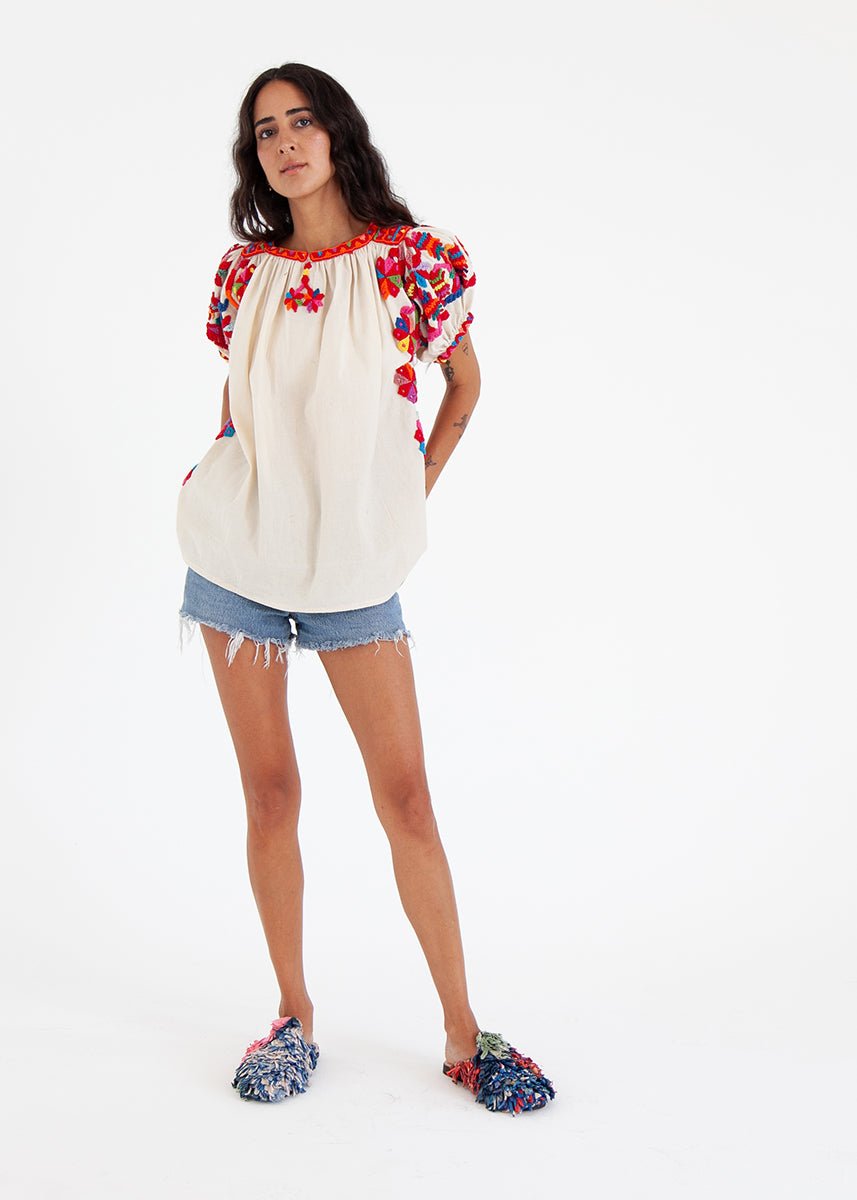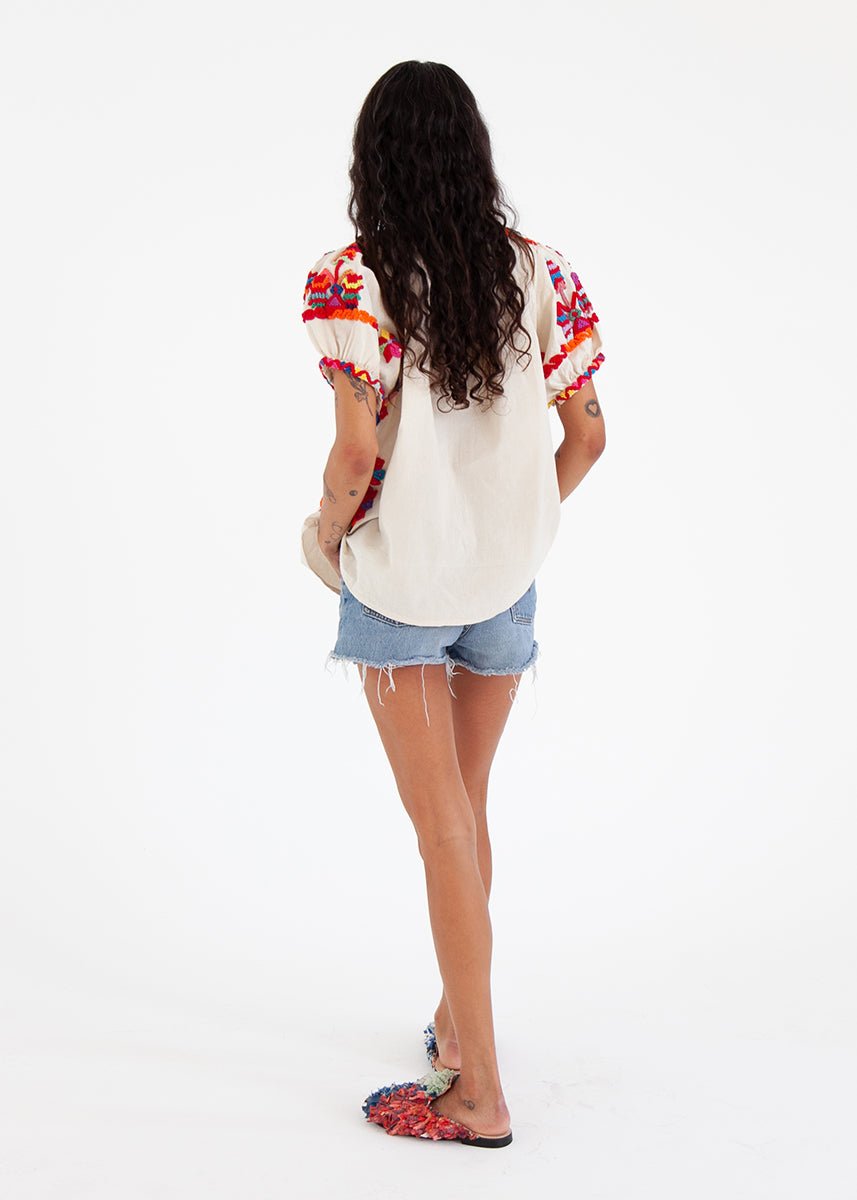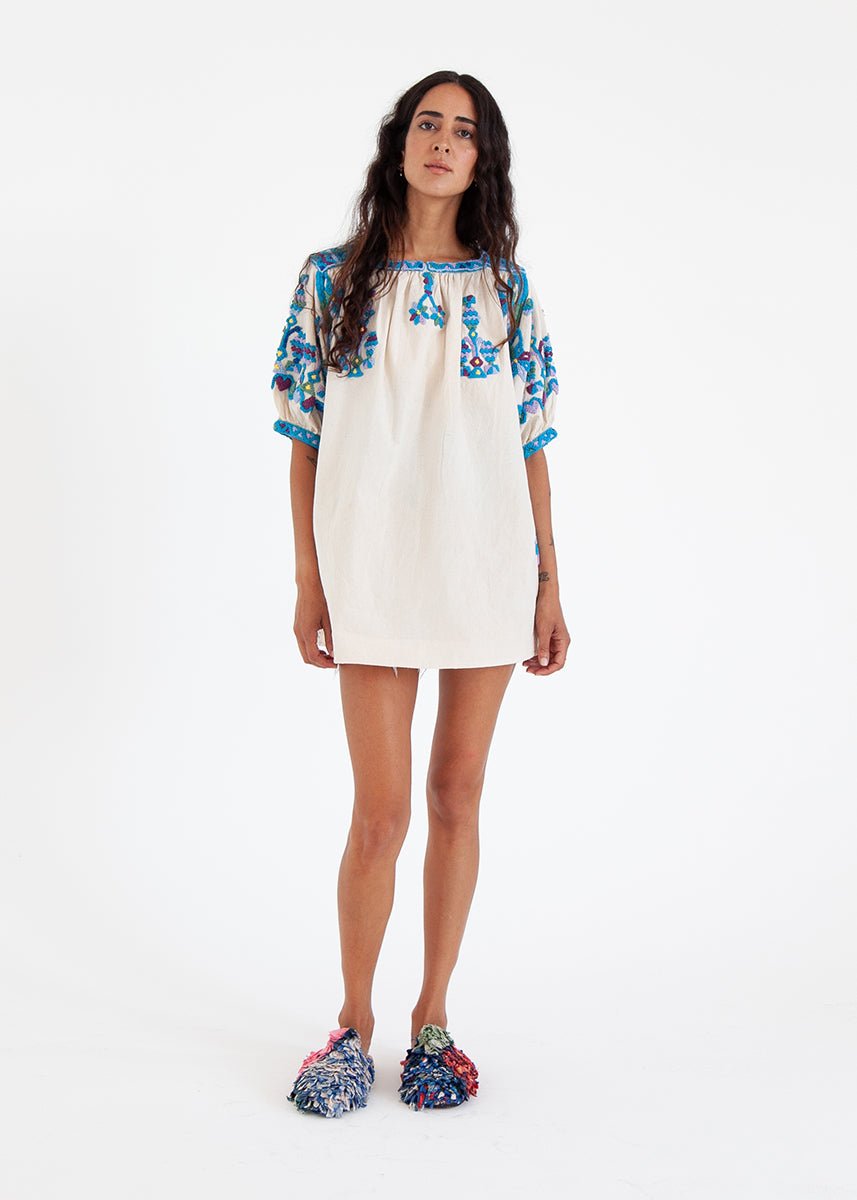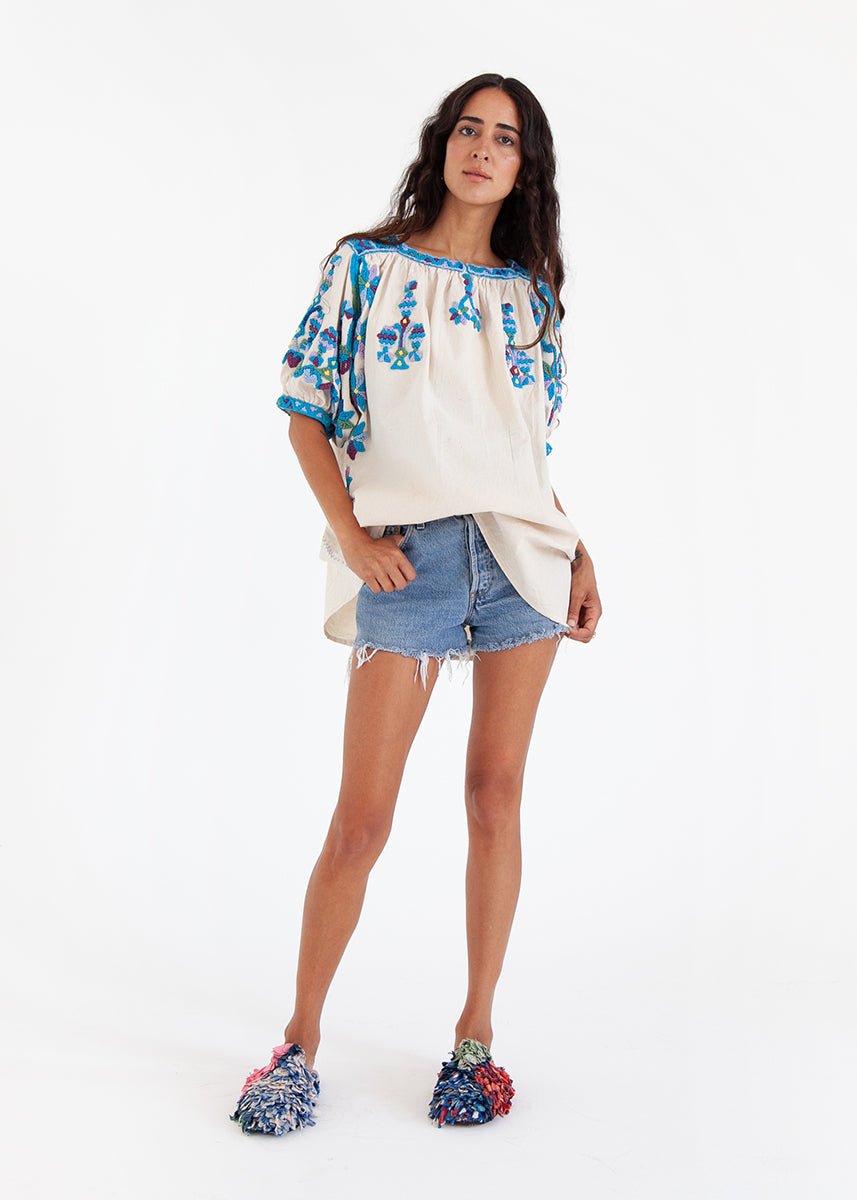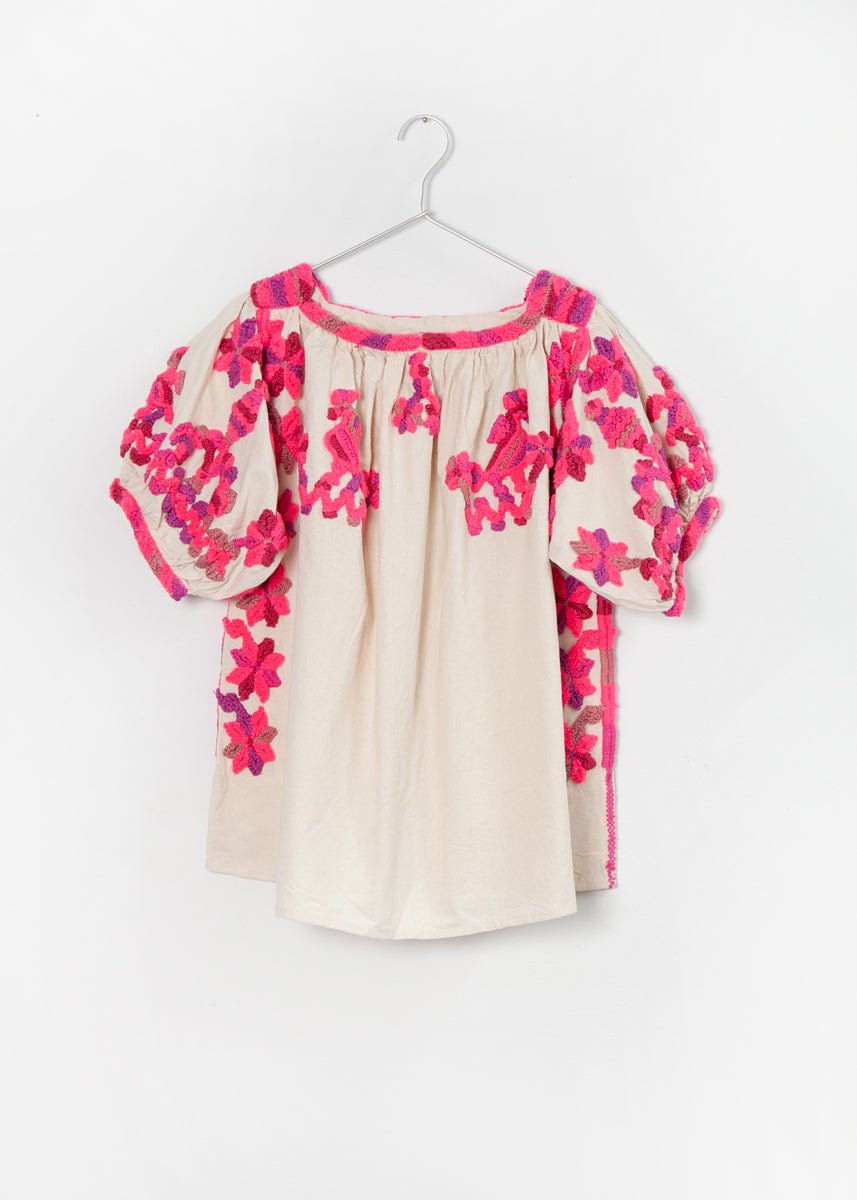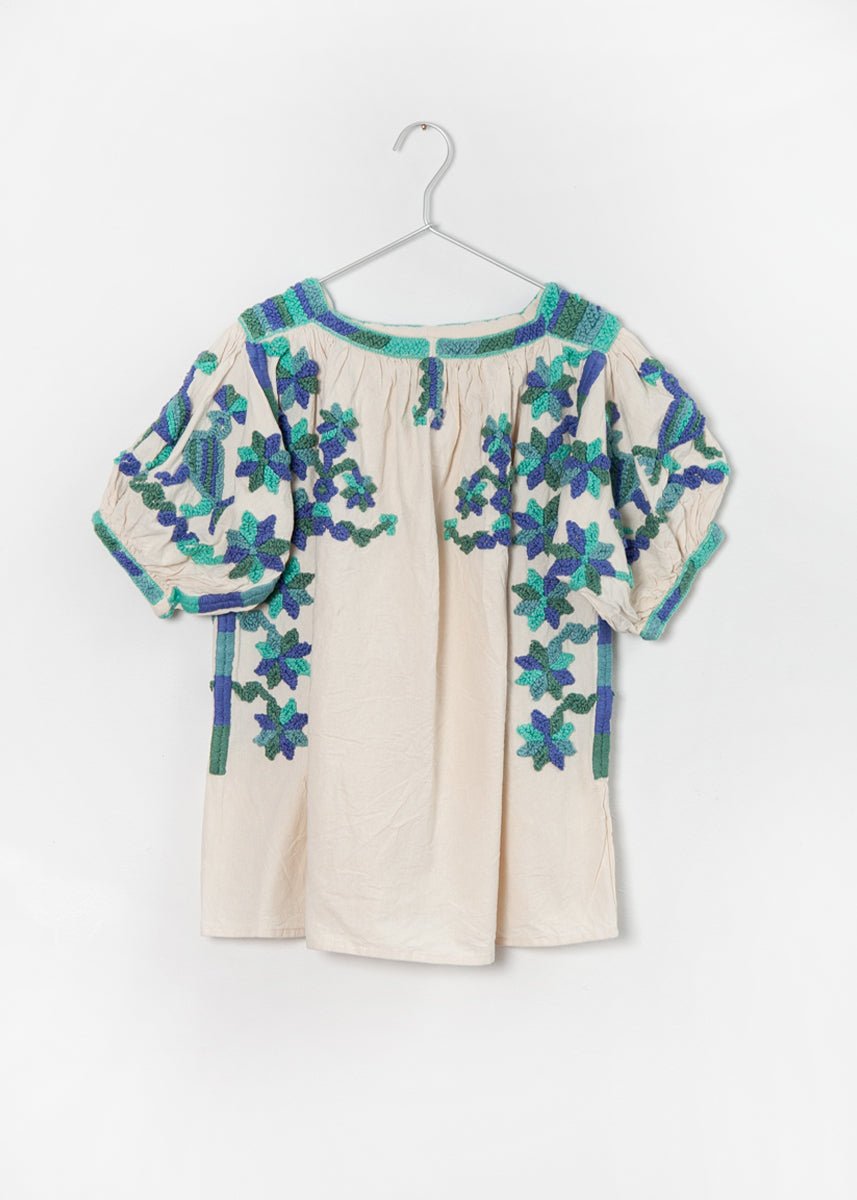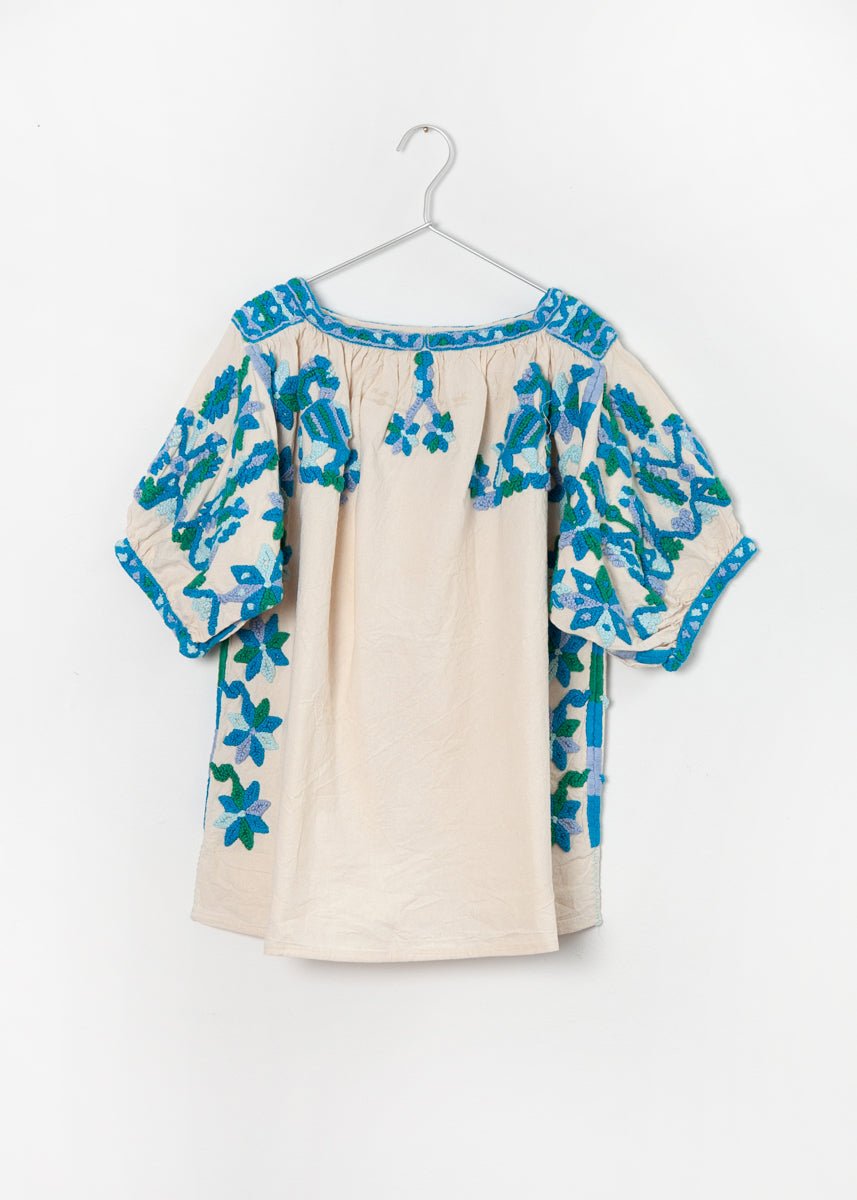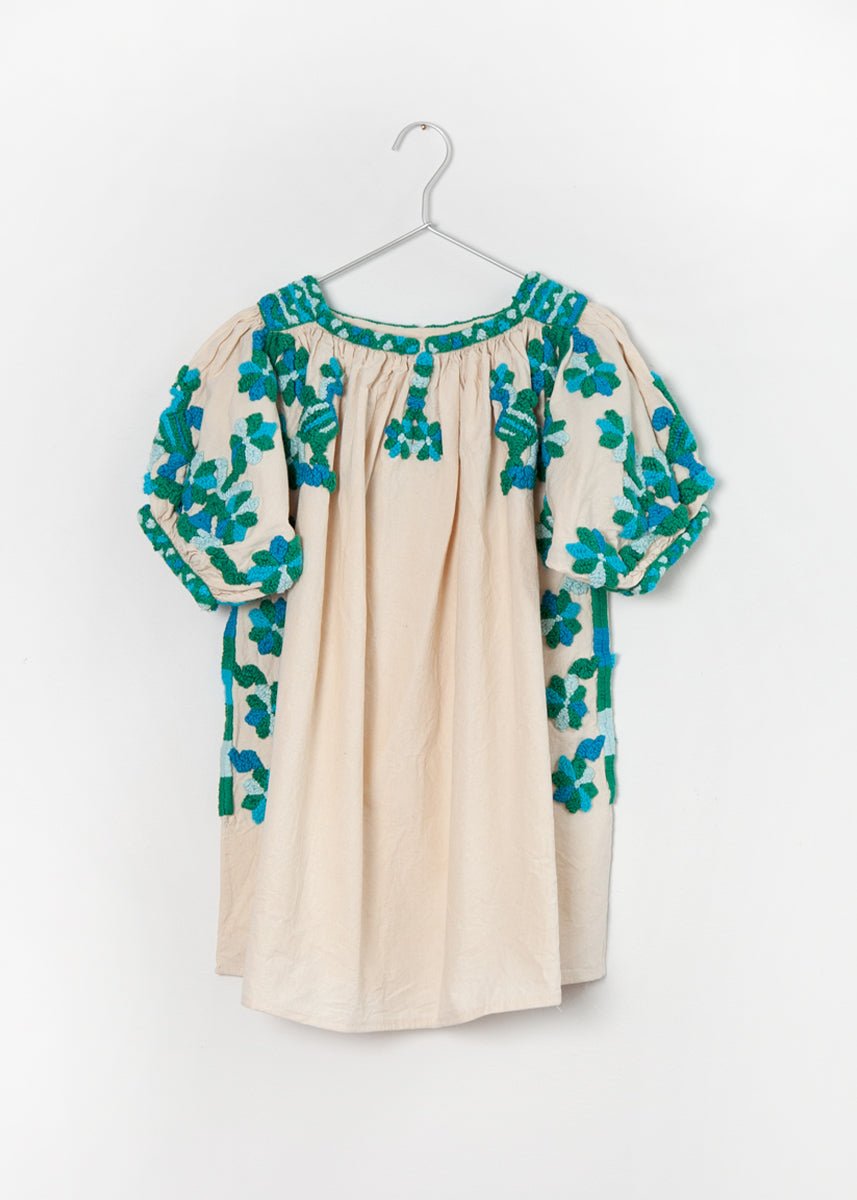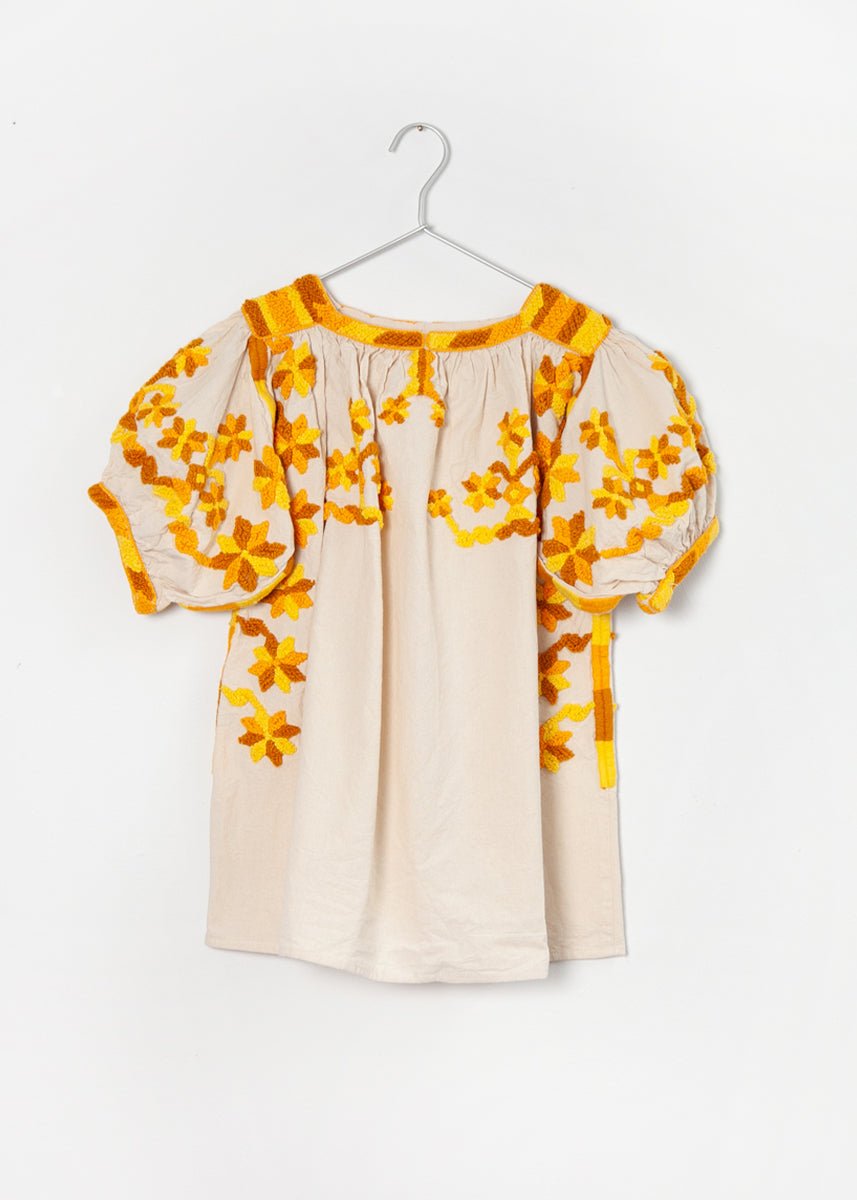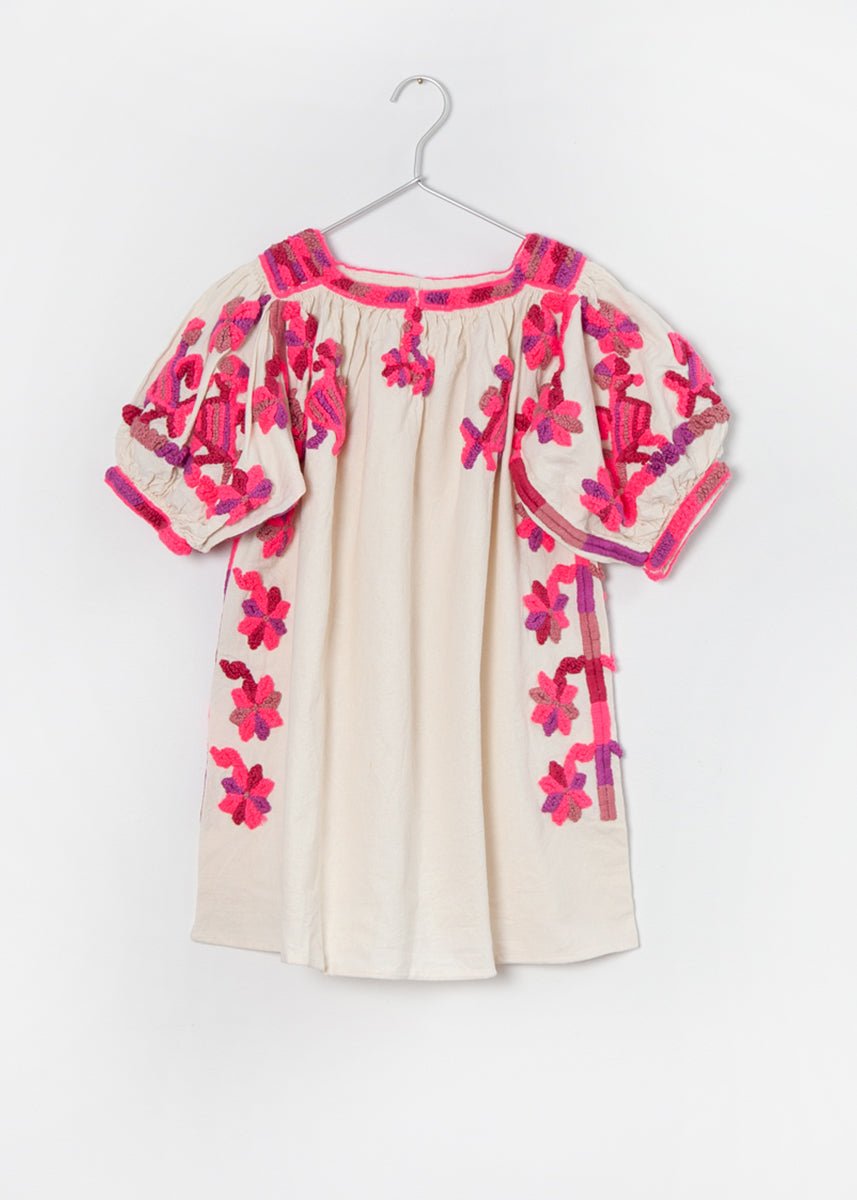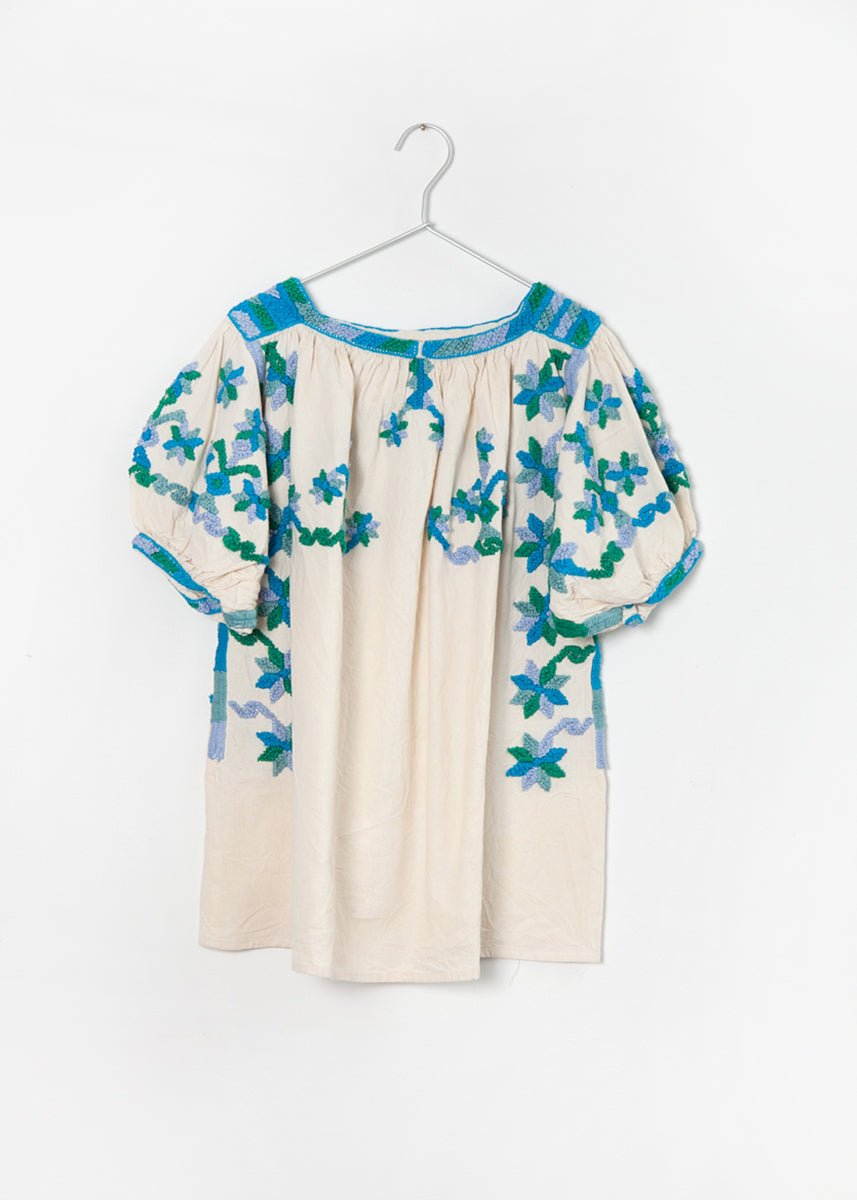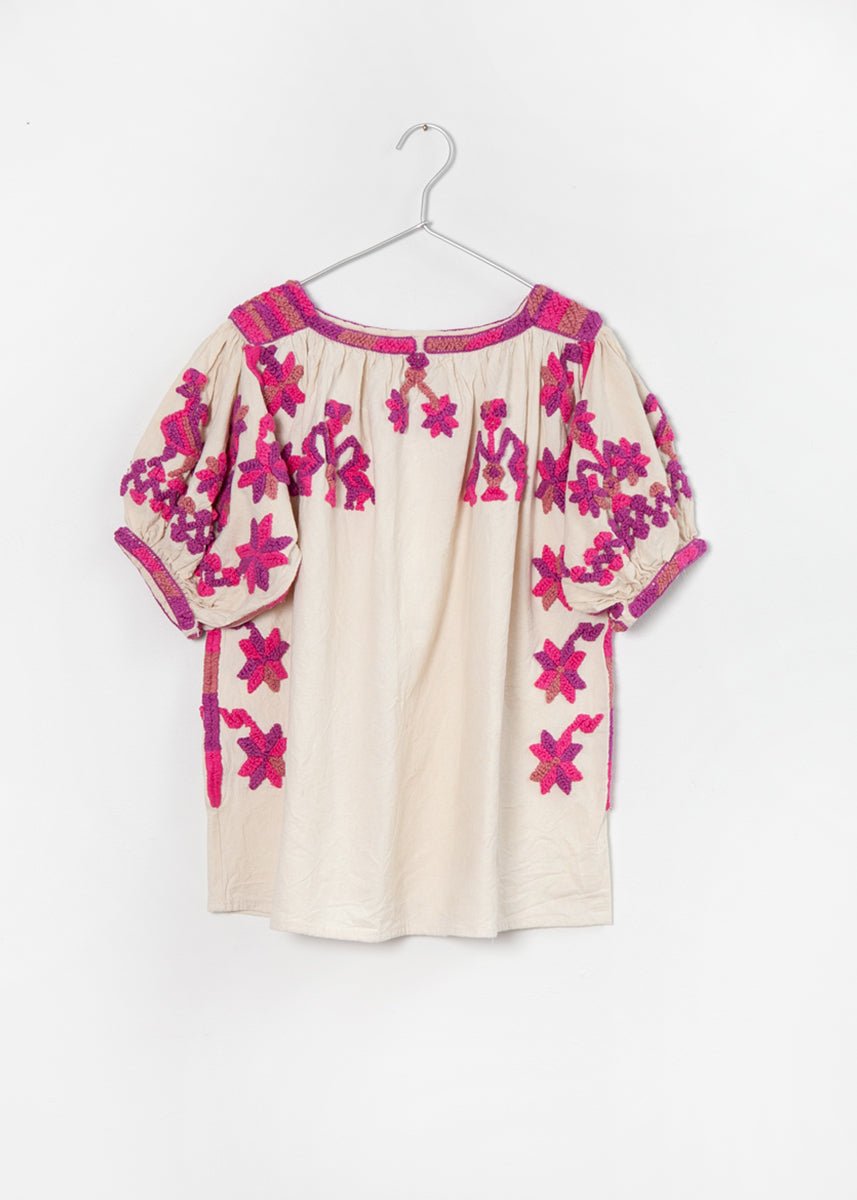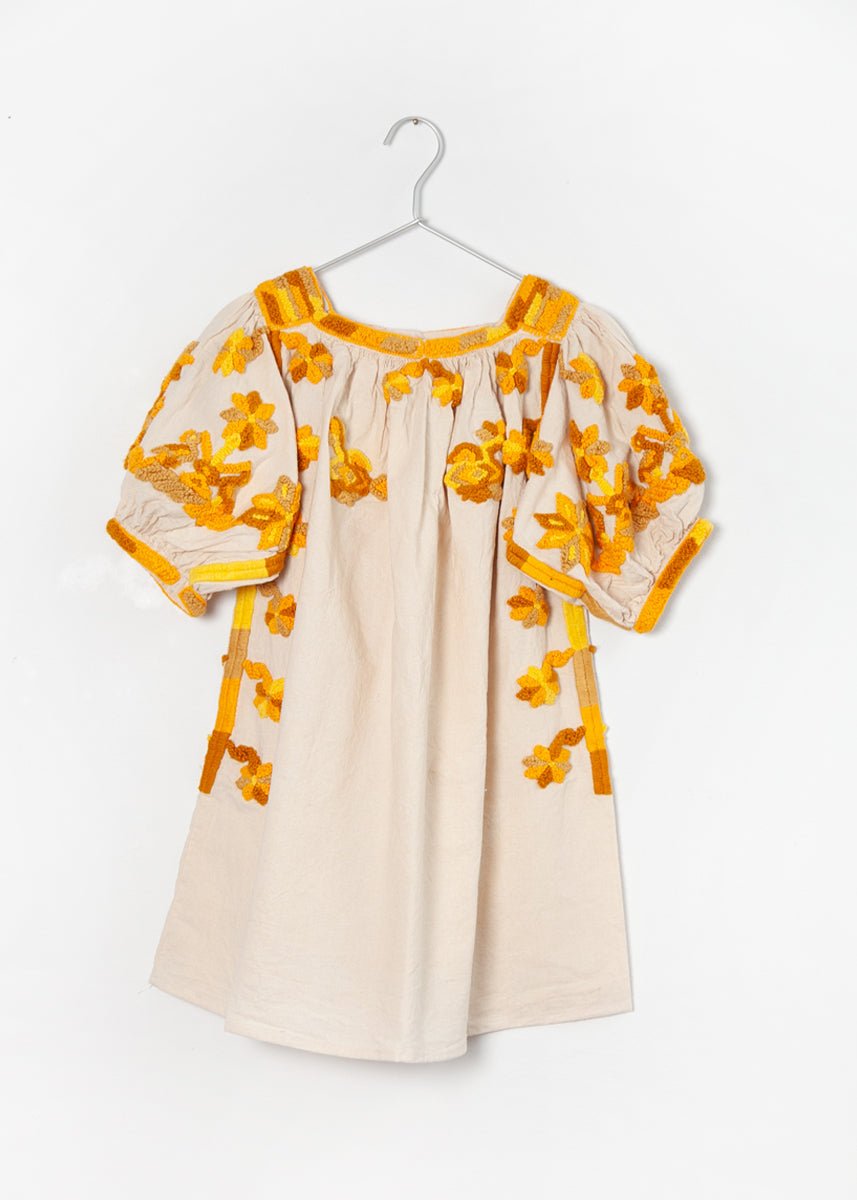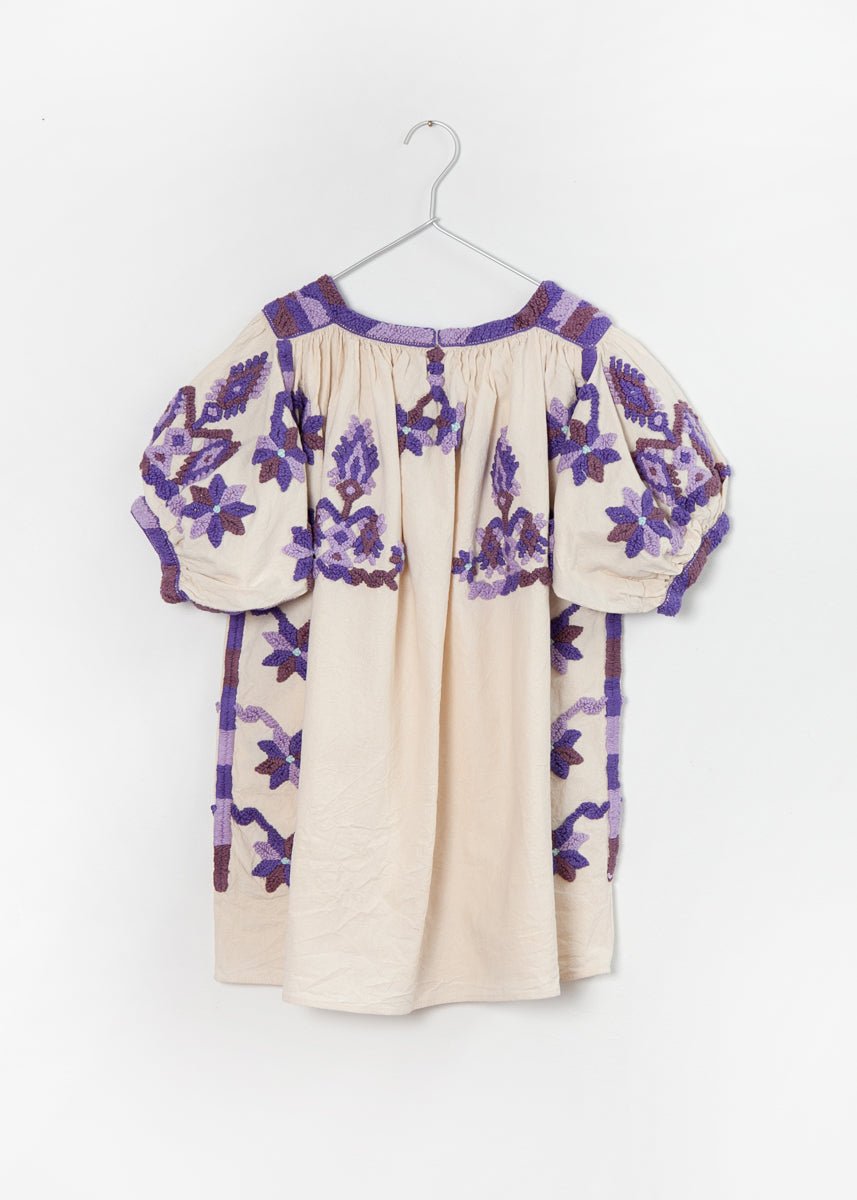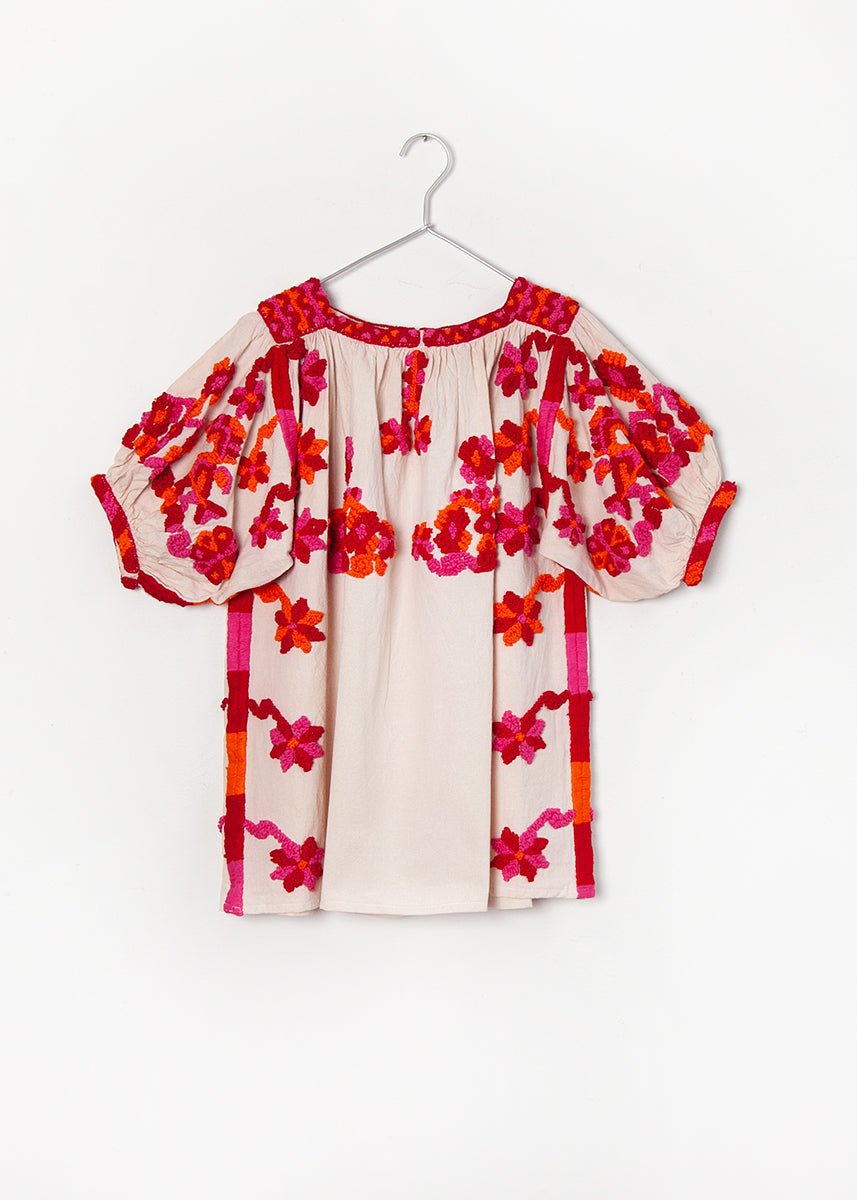 Citlalime Hand Embroidered Top
These Zontecomatlan tops are traditionally worn by the Northern Nahua (Aztec) women of the lower zone of La Huasteca in Veracruz, Mexico. Each blouse contains a unique iconography representing popular zoomorphic and phytomorphic elements of their Nahua (Aztecan) heritage.  
For example, a typical flower-water zigzag pattern based on Aztec mythology that revered and idolized flowers appear on these tops. The sleeves feature a series of "trees of life," "the pine flower," and other zoomorphic elements, such as birds. The side of these pieces includes citlalime ("stars" in Nahua/Aztec), running from the neck to the lower part of the blouse. The front is plain, containing one element, the Ome Xochitl, meaning "two flowers."
Each piece takes up to 3 months to complete by hand.
Each piece is handmade so there will be variations in the sizing and stitching.
Comfortably fits sizes S - L
Approximate measurements:
#32 Armpit: 23" | Length 27"
#42 Armpit: 19" | Length 26.5"
#46 Armpit: 26" | Length 26"
#47 Armpit: 28.5" | Length 25.5"
#48 Armpit: 30" | Length 28.5"
#50 Armpit: 26" | Length 25.5"
#53 Armpit: 23" | Length 29.5"
#55 Armpit: 30" | Length 30"
#56 Armpit: 26" | Length 26.5"
#57 Armpit: 26.5" | Length 28"
#58 Armpit: 27" | Length 27"
#59 Armpit: 29" | Length 26.5"
#60 Armpit: 25.5" | Length 26"

Contact online@mattany.com for specific questions.
UPS Ground + 2-Day shipping are available. We ship via DHL for international customers.
Eligible full-price items must be returned within 14 days upon receipt for a refund. Your eligible refund will deduct return shipping fees.
Hand wash with like colors in cold water with mild detergent and dry flat in the shade. Some colors may bleed depending.