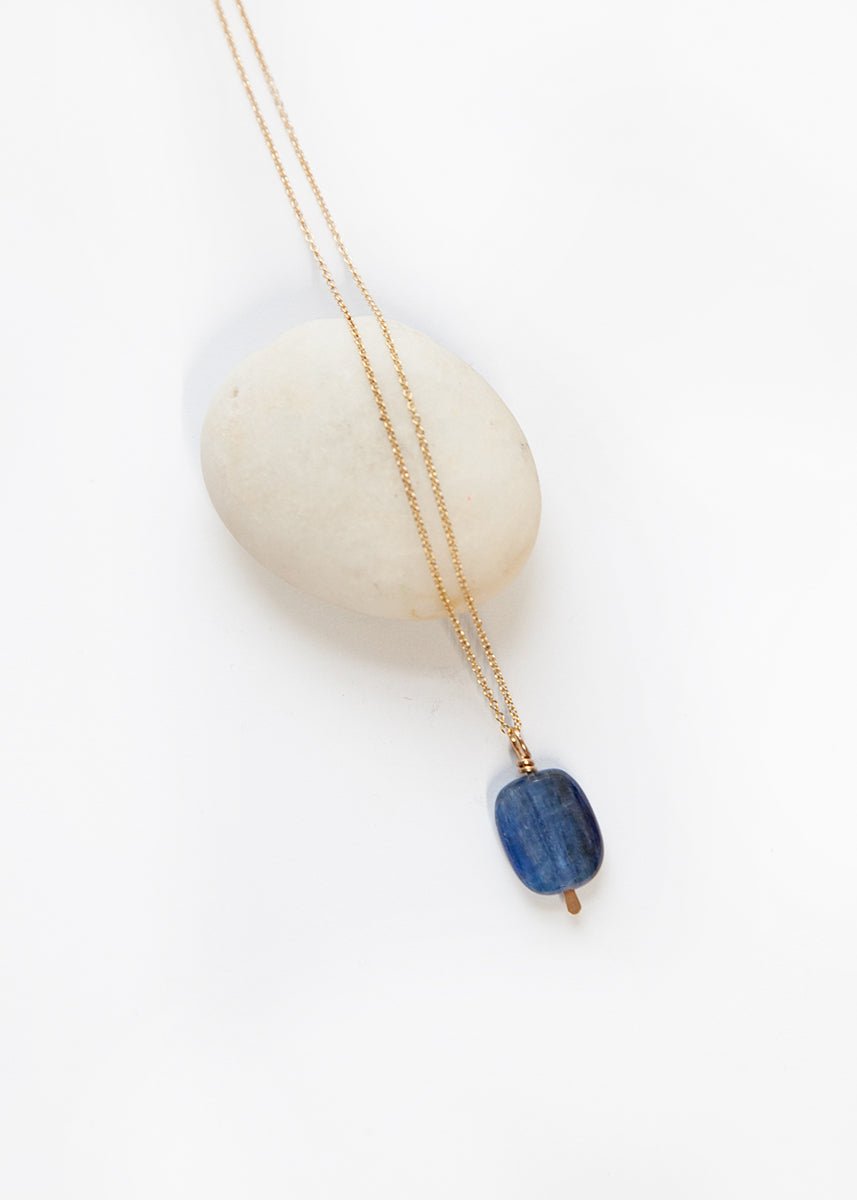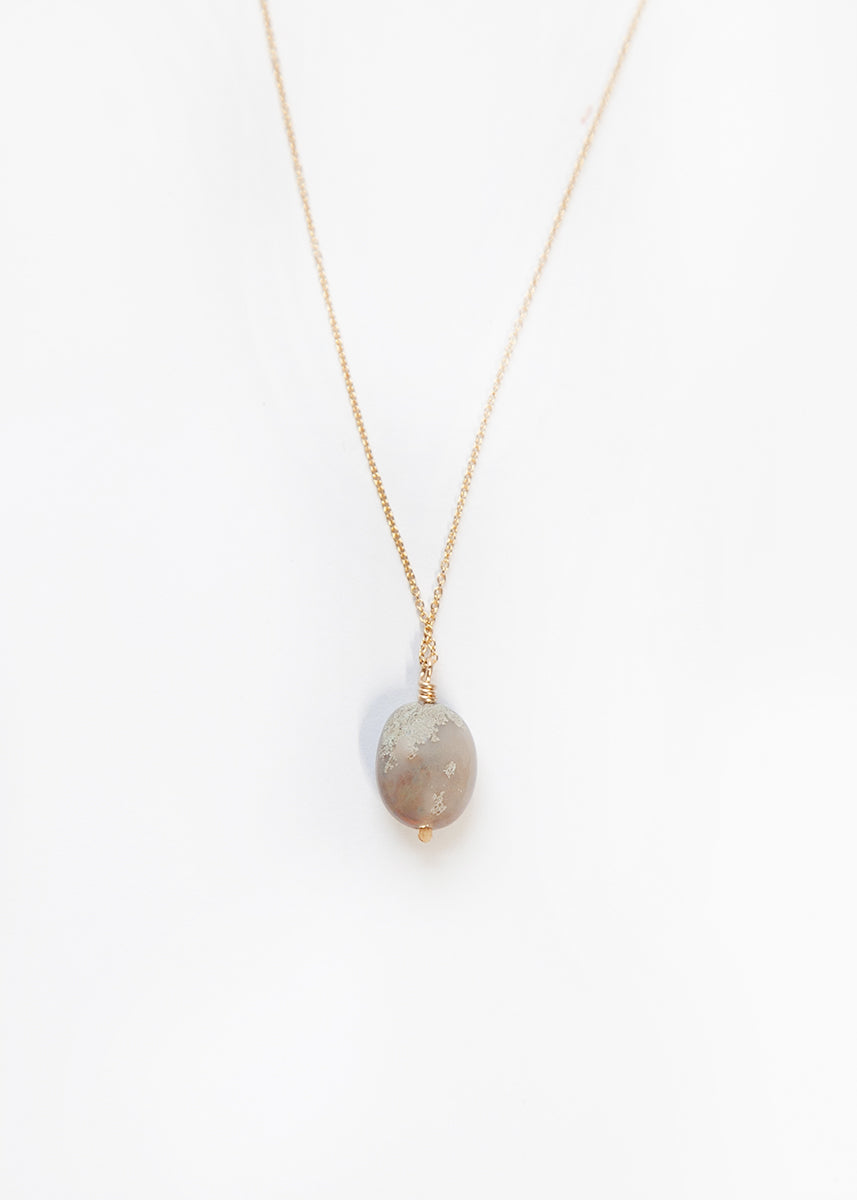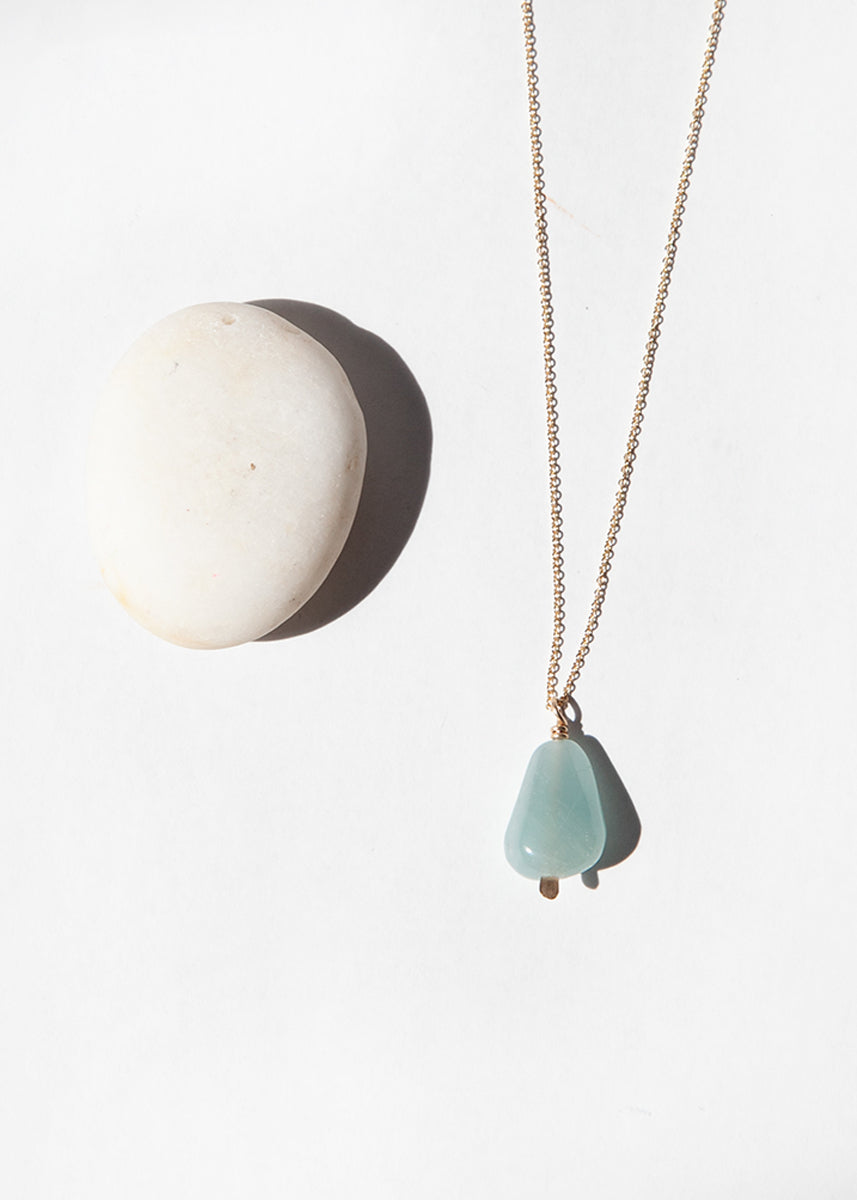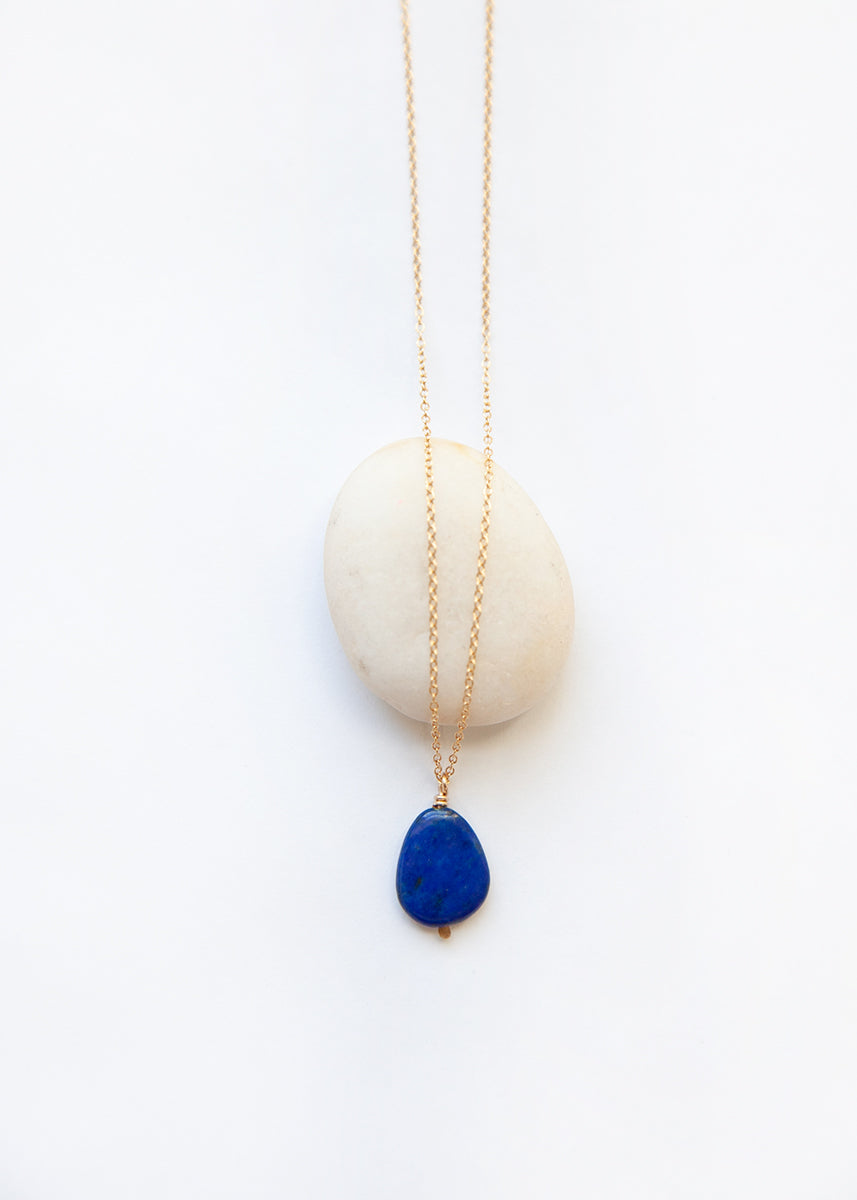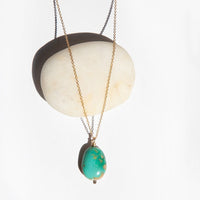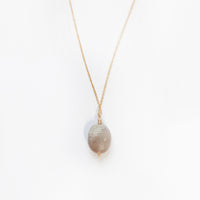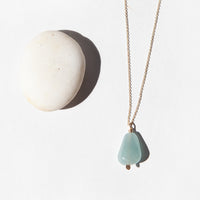 Mary MacGill Stone Drop Necklace
Stones suspended on a signature hammered gold-filled fringe pendant. Clasp closure. 
Each piece is one of a kind with variations between the stones. 18" long chain. 
featured in the order listed
Opal: derived from the Greek word "opalus" meaning "changing color," opal comes in electric shades of blue, orange, and white with fiery flashes. It's one of nature's most incredible kaleidoscopes. 

Aquamarine: Derived from the Latin term aqua marinus, meaning "water of the sea," aquamarine comes in a vibrant array of ocean hues and is primarily mined in Brazil.
Turquoise has served as a talisman for warriors, shamans, and kings for centuries, loved for its opaque blue-green hue and protective powers.
Kyanite: Found in Brazil, India, Kenya, and Zimbabwe, the stone is believed to promote communication, repair damaged relationships (both physical and spiritual), and facilitate dream interpretation.
Lapis: Ranging from shimmering deep blue to purple, Lapis is a metamorphic rock renowned for fostering self-expression and wisdom — so much so that it's called the "wisdom stone." It is also known to promote enlightenment and truth, and has been prized since ancient times for its beauty and power.  
Handmade in Germantown, NY + Block Island.
UPS Ground + 2-Day shipping are available. We ship via DHL for international customers.
Eligible full-price items must be returned within 14 days upon receipt for a refund. Your eligible refund will deduct return shipping fees.
Hand wash with like colors in cold water with mild detergent and dry flat in the shade. Some colors may bleed depending.