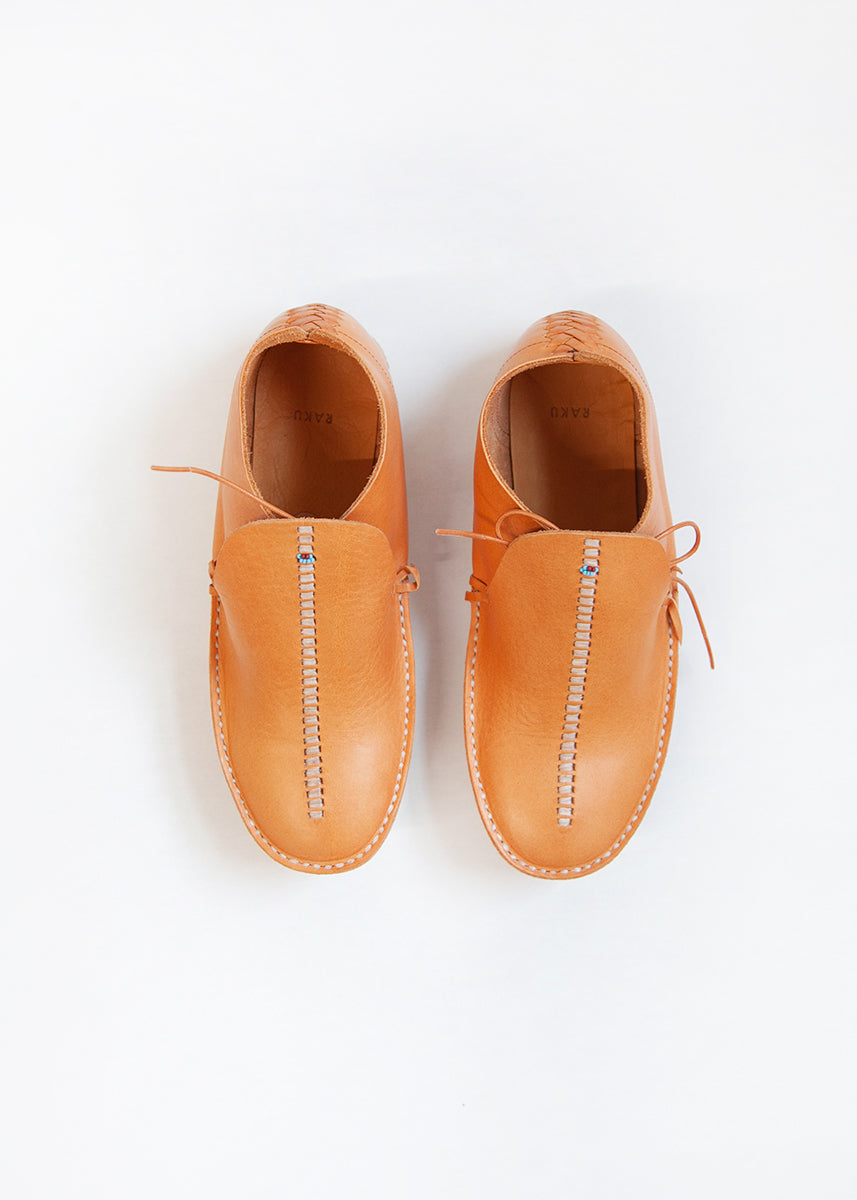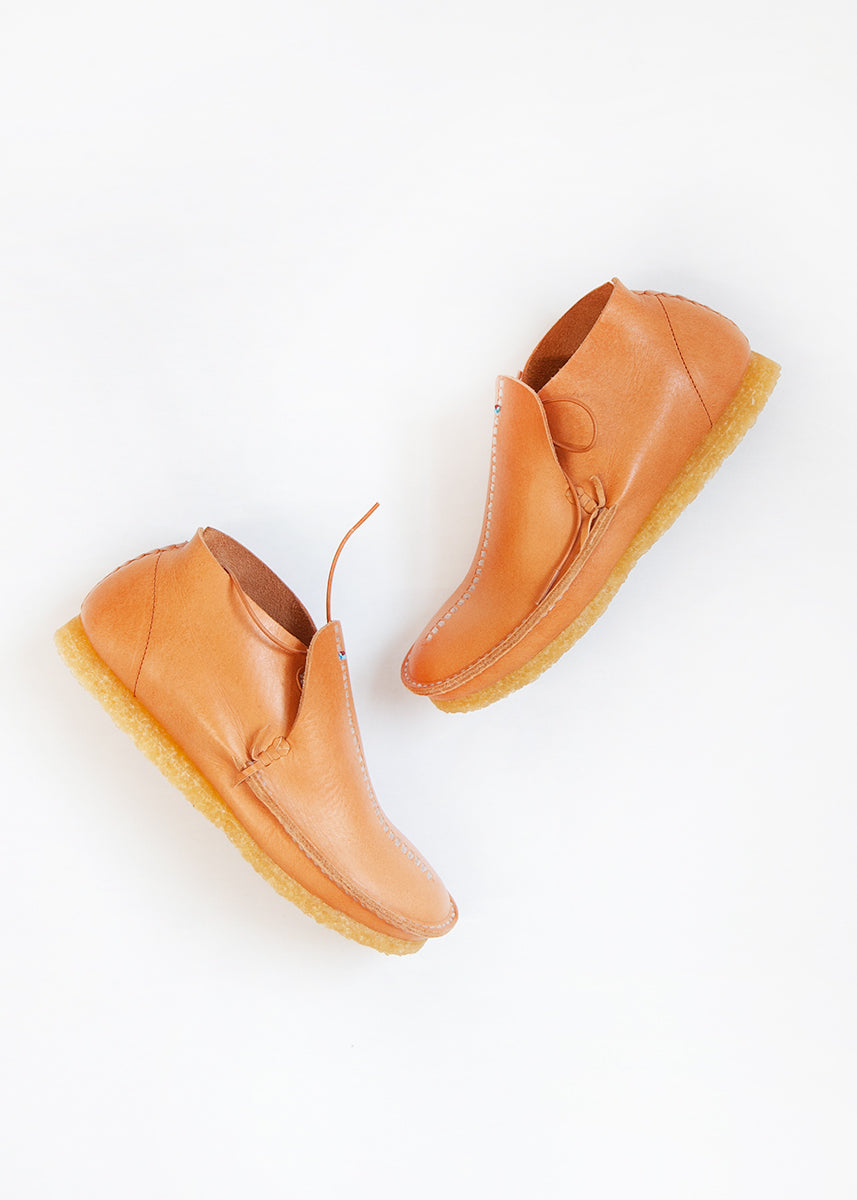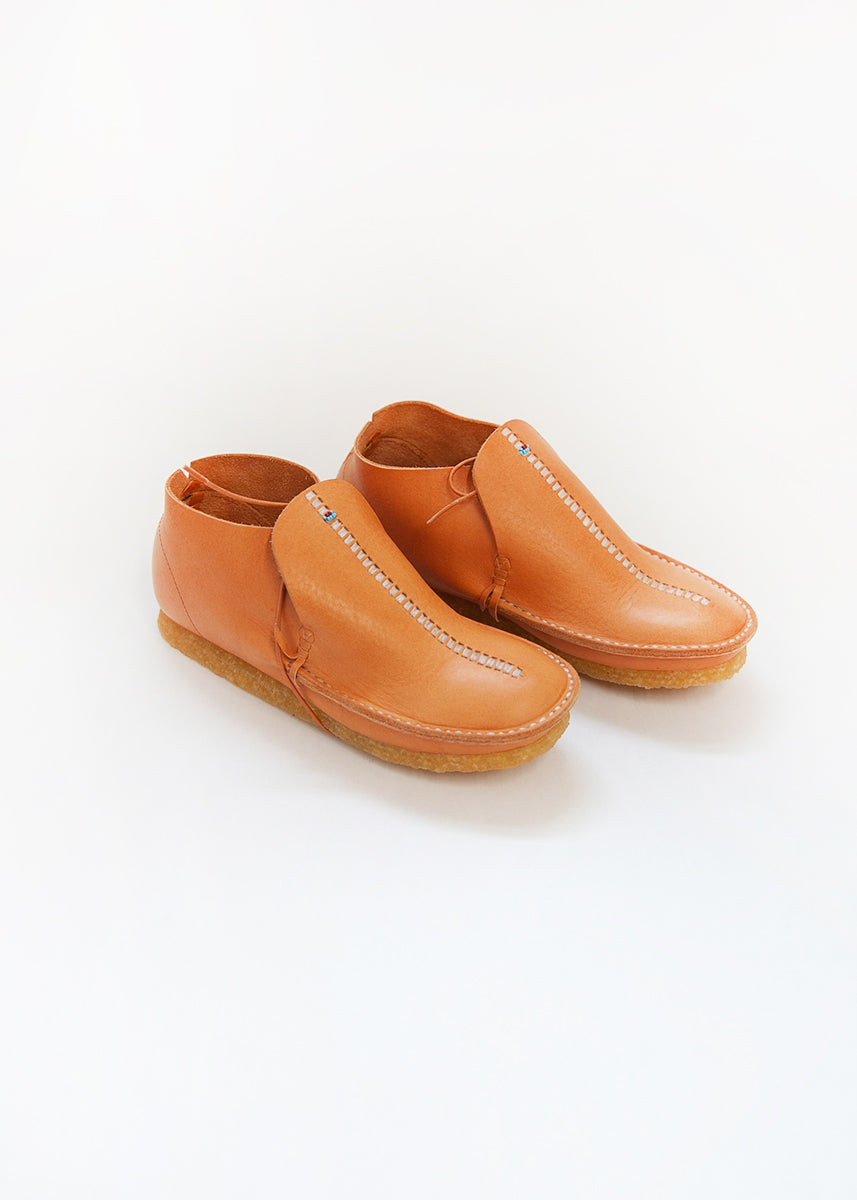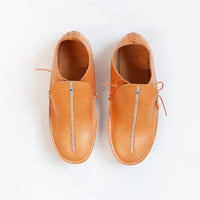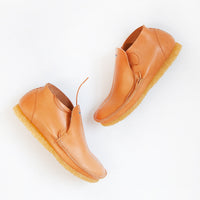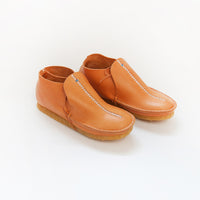 Tokyo native Miki Nagamine named her footwear line Raku, reflecting the Japanese concept of comfort and joy. In 2003, Miki moved to Mexico with the dream of making wearable shoes that "excite the heart." She hopes that RAKU can "become part of the wearer's comfortable life and bring a little bit of joy."

Handmade in Mexico from the highest quality horween essex vegetable tanned leather and hand stitched detailing with a thick rubber sole. Antique beads and hand-sewn stitching make these elevated everyday pieces.

Made in Mexico by Miki Nagamine RAKU
UPS Ground + 2-Day shipping are available. We ship via DHL for international customers.
Eligible full-price items must be returned within 14 days upon receipt for a refund. Your eligible refund will deduct return shipping fees.
Hand wash with like colors in cold water with mild detergent and dry flat in the shade. Some colors may bleed depending.