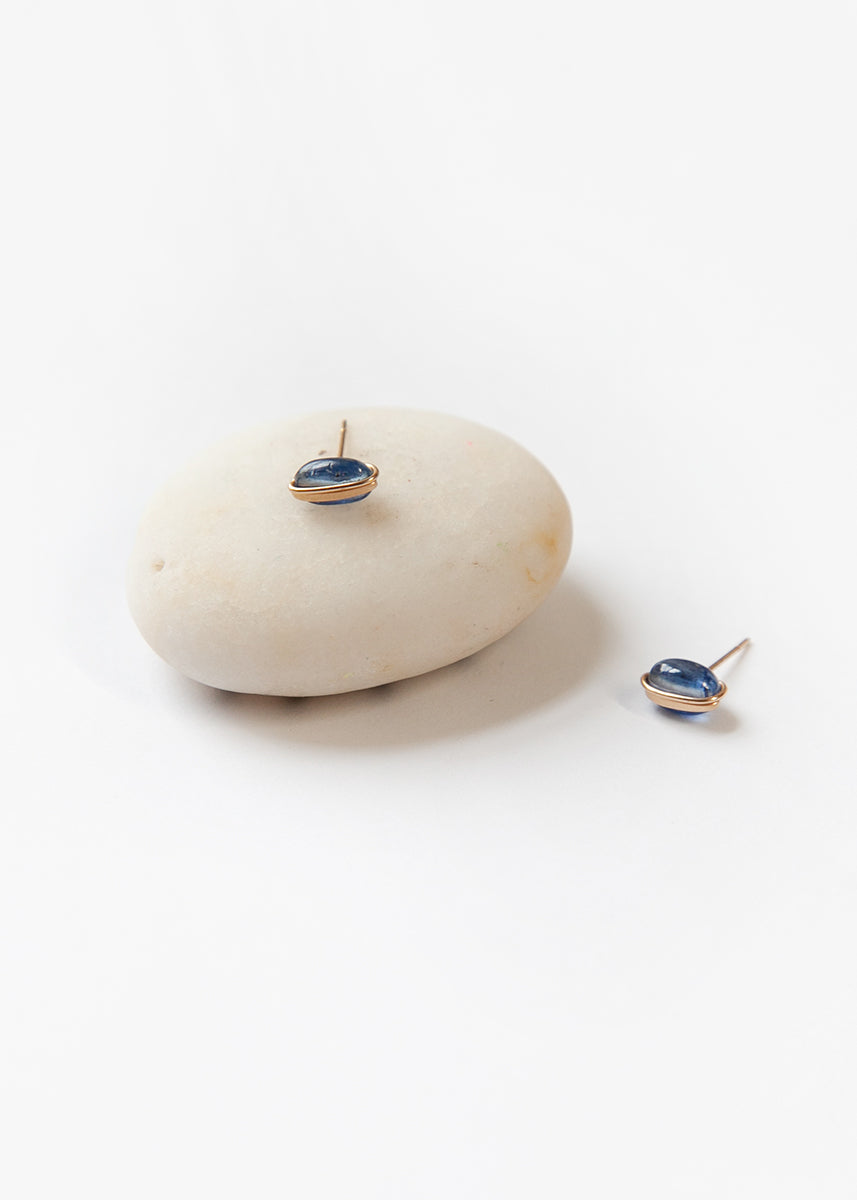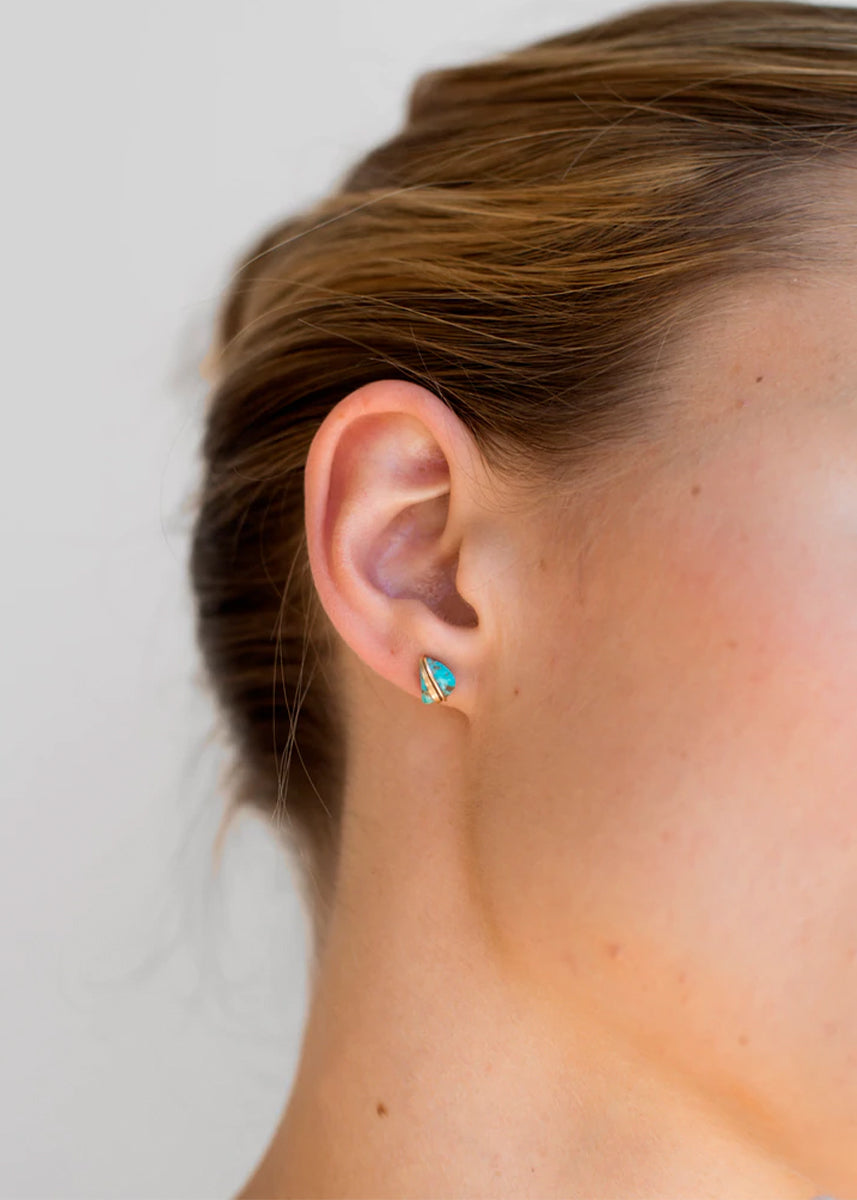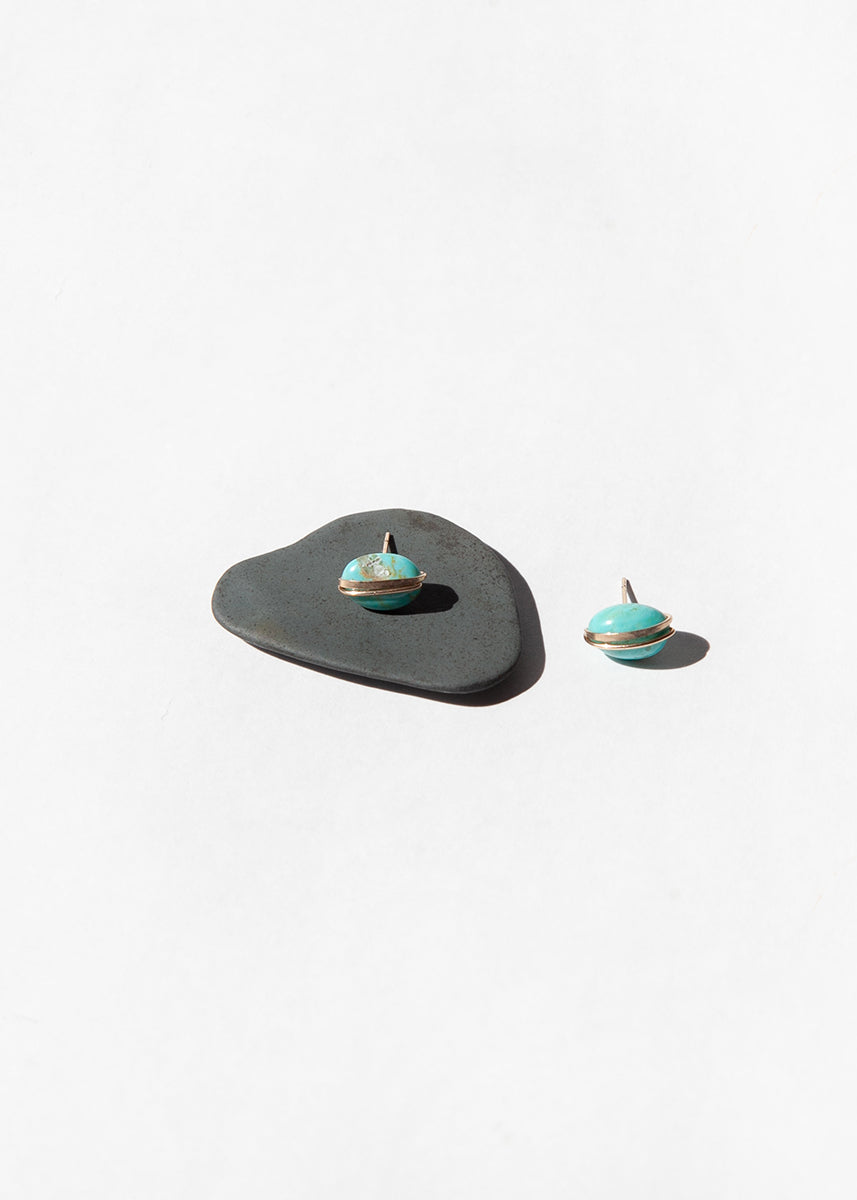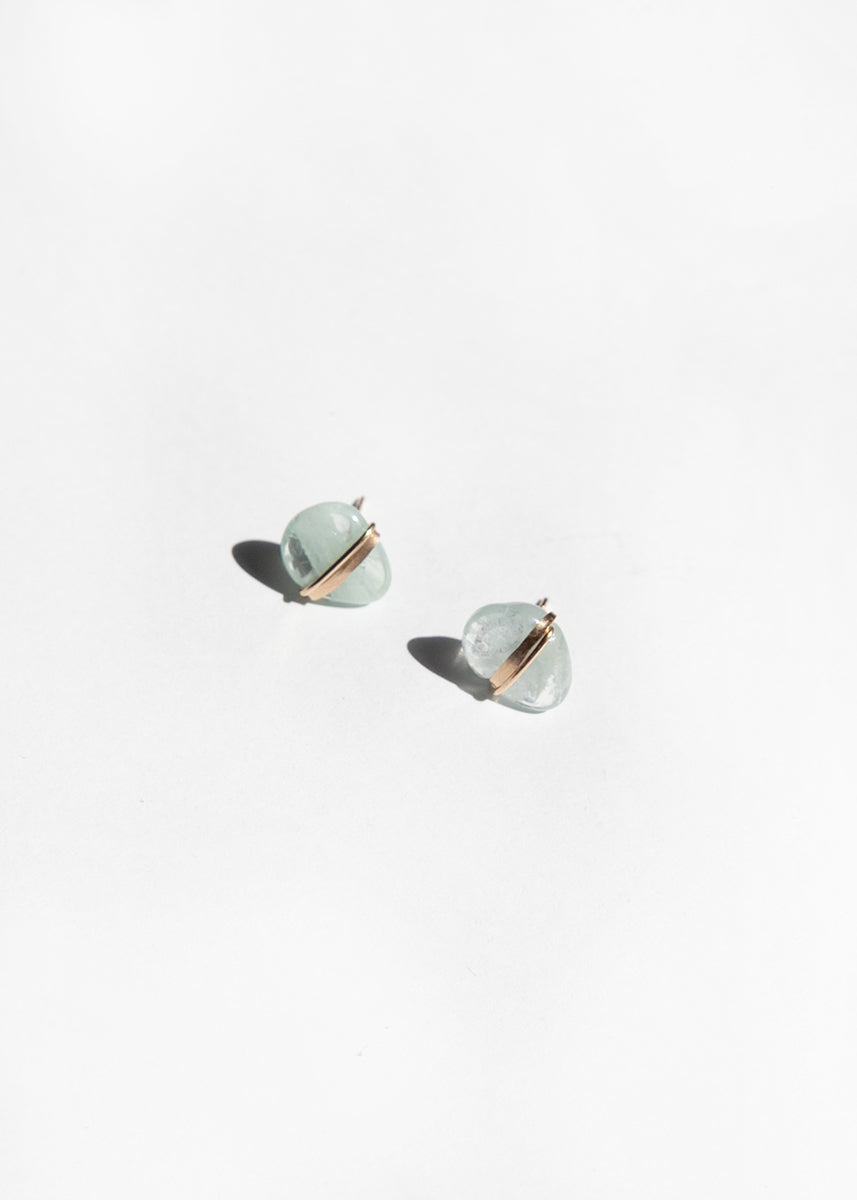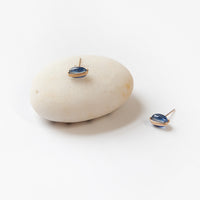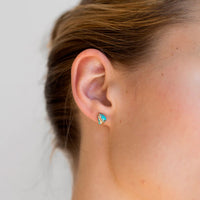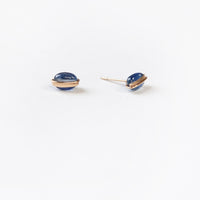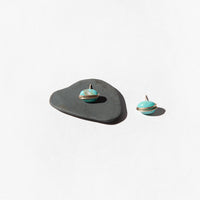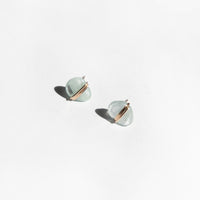 FINAL SALE
Gold-filled wire-wrapped studs with natural stones. Earrings come with gold-filled backs. Approximately 10.5mm in diameter.
listed in order of appearance
Kyanite: Found in Brazil, India, Kenya, and Zimbabwe, the stone is believed to promote communication, repair damaged relationships (both physical and spiritual), and facilitate dream interpretation.
Turquoise has served as a talisman for warriors, shamans, and kings for centuries, loved for its opaque blue-green hue and protective powers.
Aquamarine: Derived from the Latin term aqua marinus, meaning "water of the sea," aquamarine comes in a vibrant array of ocean hues and is primarily mined in Brazil.
Handmade in Germantown, NY + Block Island.
UPS Ground + 2-Day shipping are available. We ship via DHL for international customers.
Eligible full-price items must be returned within 14 days upon receipt for a refund. Your eligible refund will deduct return shipping fees.
Hand wash with like colors in cold water with mild detergent and dry flat in the shade. Some colors may bleed depending.