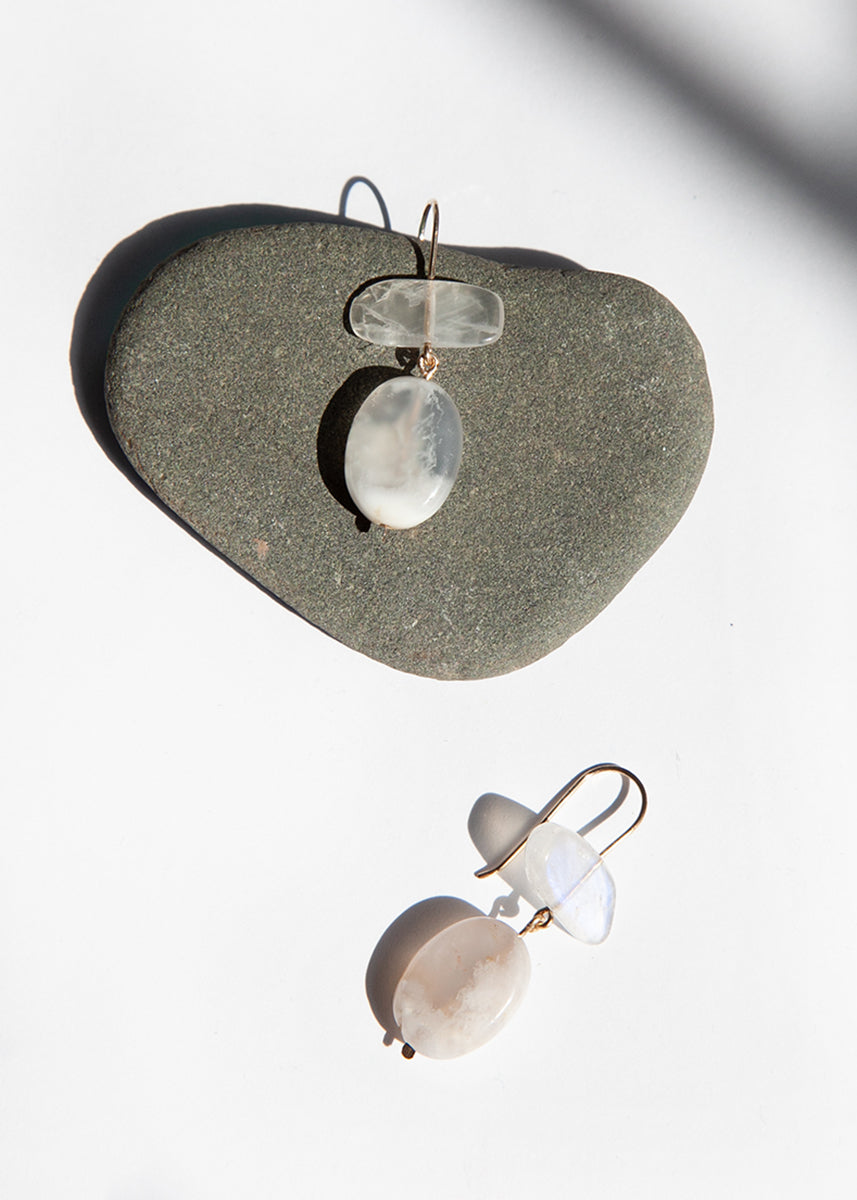 Mary MacGill Double Stone Drop Earrings
FINAL SALE
Stones: Agate + Moonstone 
earrings hang approximately 45 mm from the ear
Agate is named after a river in Sicily that the Greeks called Achates. It is a chalcedony gemstone with a large spectrum of colors, patterns, and translucencies. 
Moonstone is revered for its lunar connection and according to Hindu mythology, is made of solidified moonbeams. 
Handmade in Germantown, NY & Block Island 
UPS Ground + 2-Day shipping are available. We ship via DHL for international customers.
Eligible full-price items must be returned within 14 days upon receipt for a refund. Your eligible refund will deduct return shipping fees.
Hand wash with like colors in cold water with mild detergent and dry flat in the shade. Some colors may bleed depending.