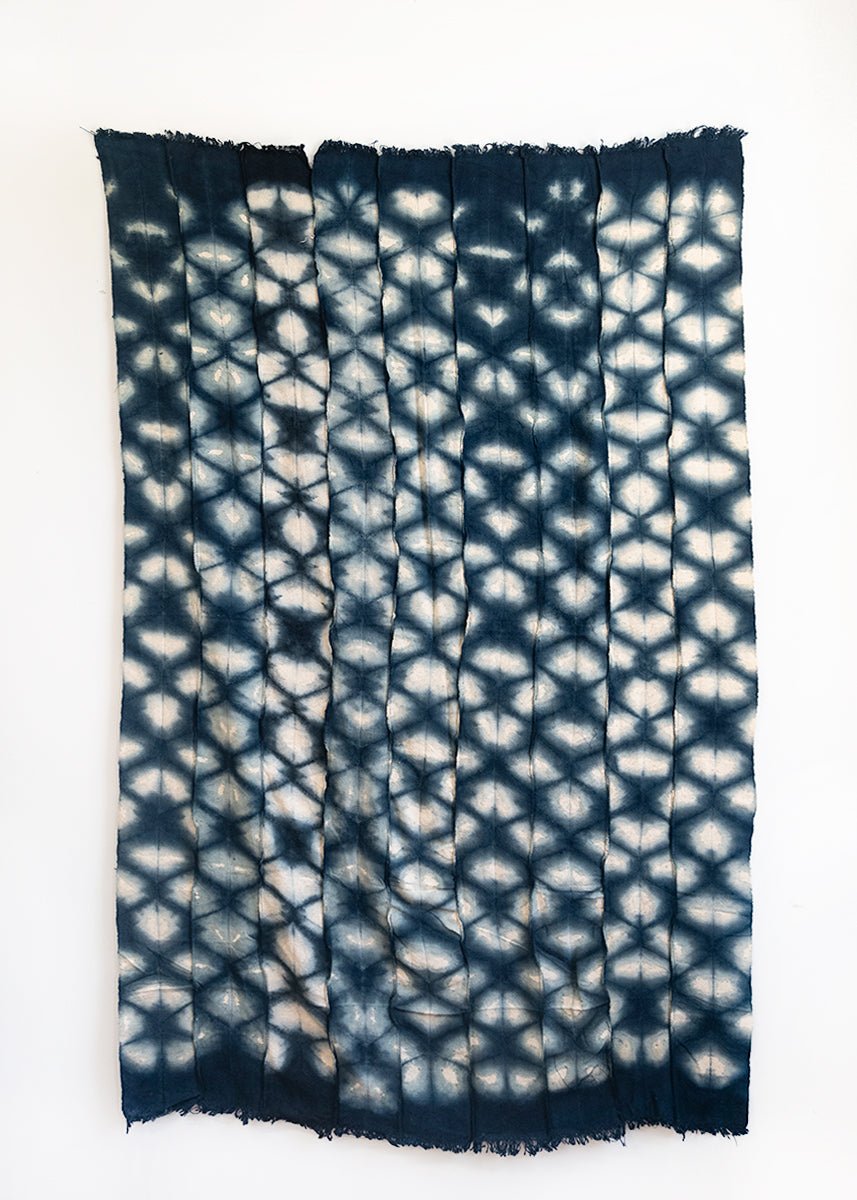 Indigo Mudcloth Textile, #9
Mudcloth originated in northern Africa, in the Western Sahara region. Traditionally men waive narrow strips of fabric and stitch them together to create a larger canvas. This piece is from TOGO, in this case the cloth is then dyed with indigo by women, using a shibori technique. The design is called Lion's paw.
41"x70
UPS Ground + 2-Day shipping are available. We ship via DHL for international customers.
Eligible full-price items must be returned within 14 days upon receipt for a refund. Your eligible refund will deduct return shipping fees.
Hand wash with like colors in cold water with mild detergent and dry flat in the shade. Some colors may bleed depending.