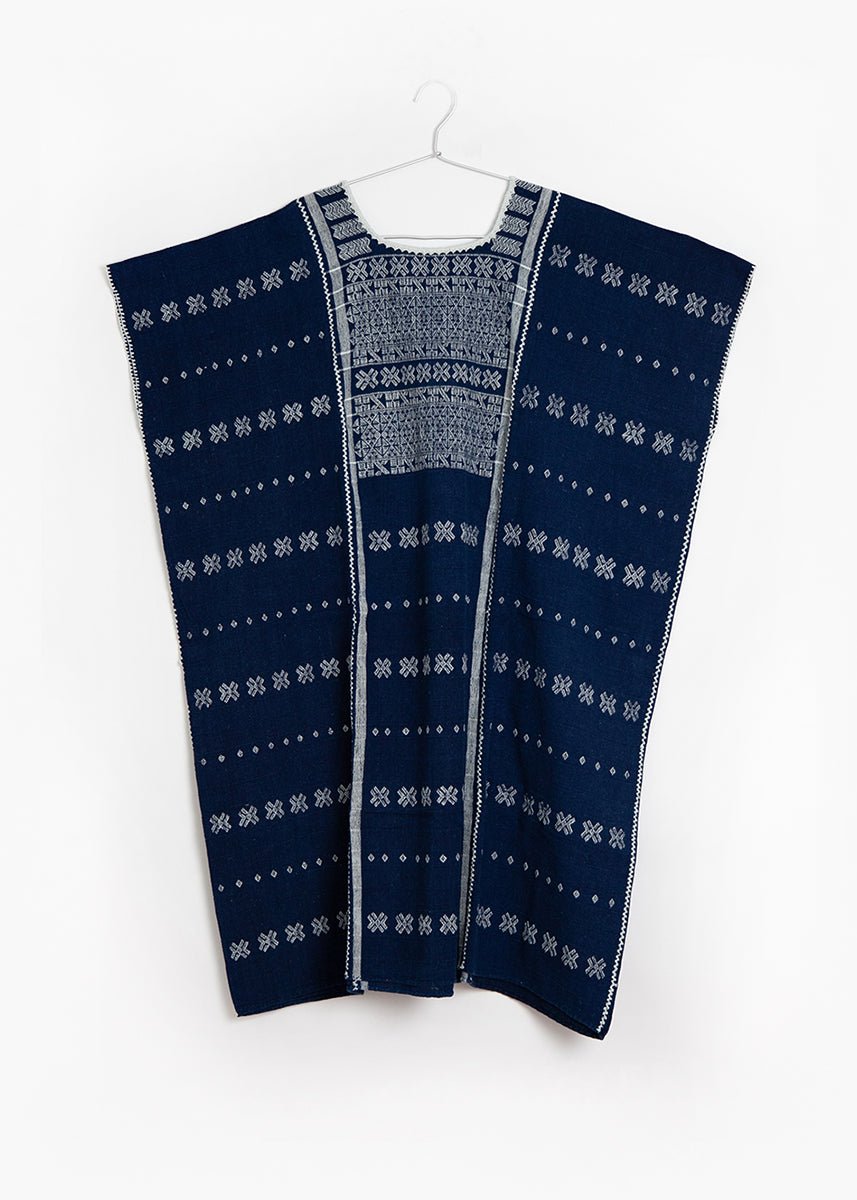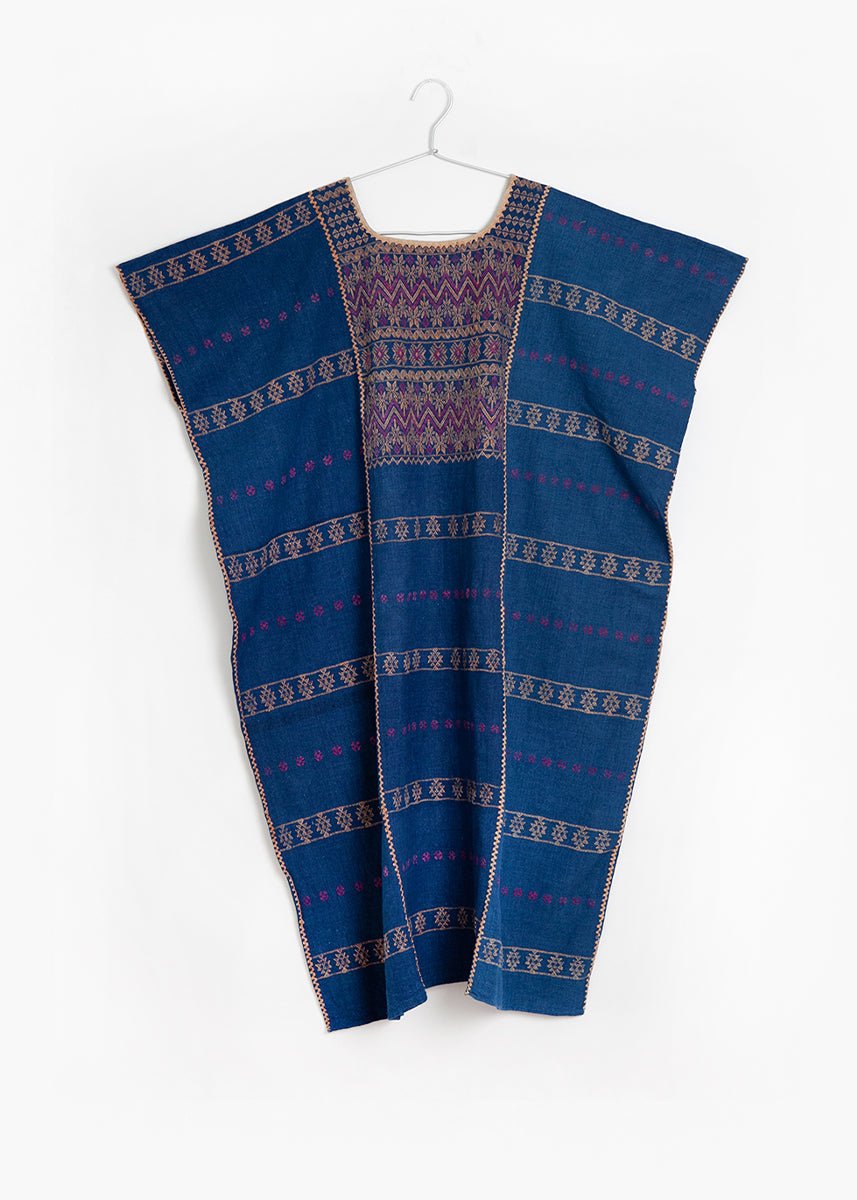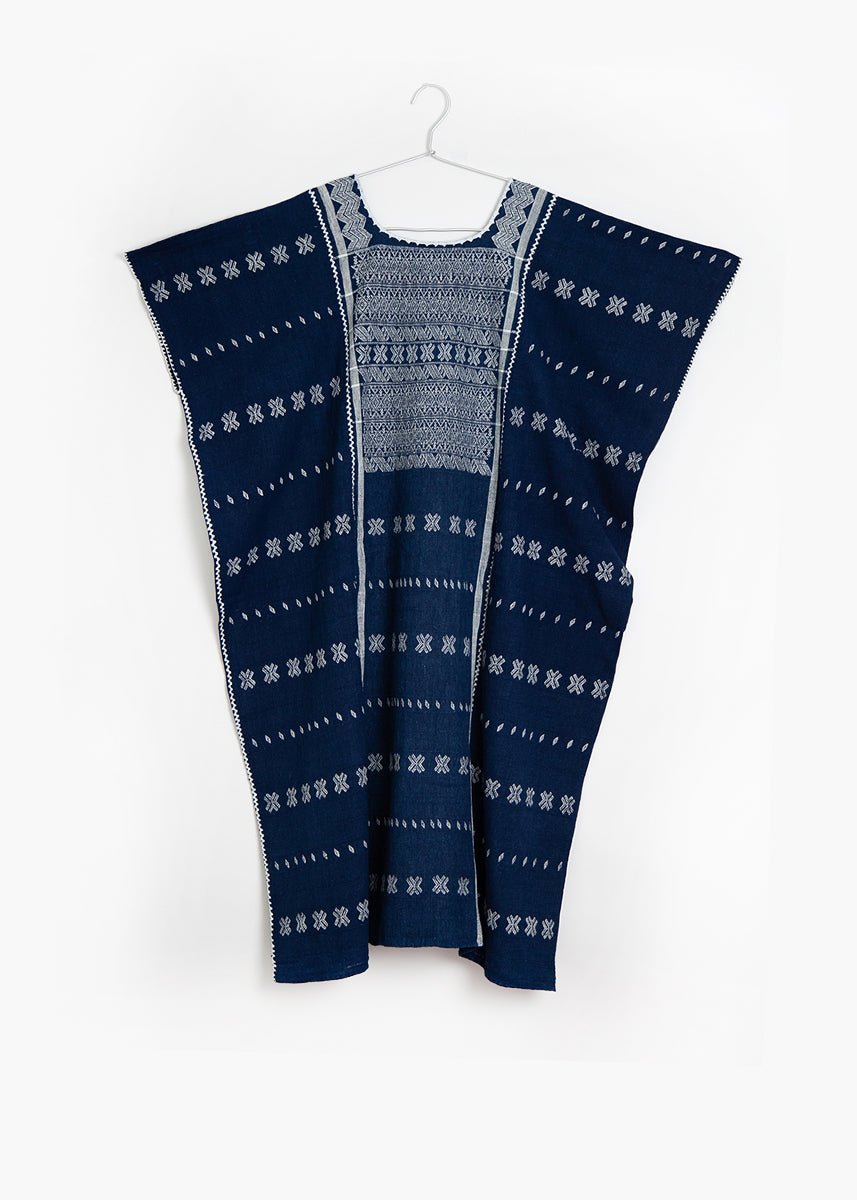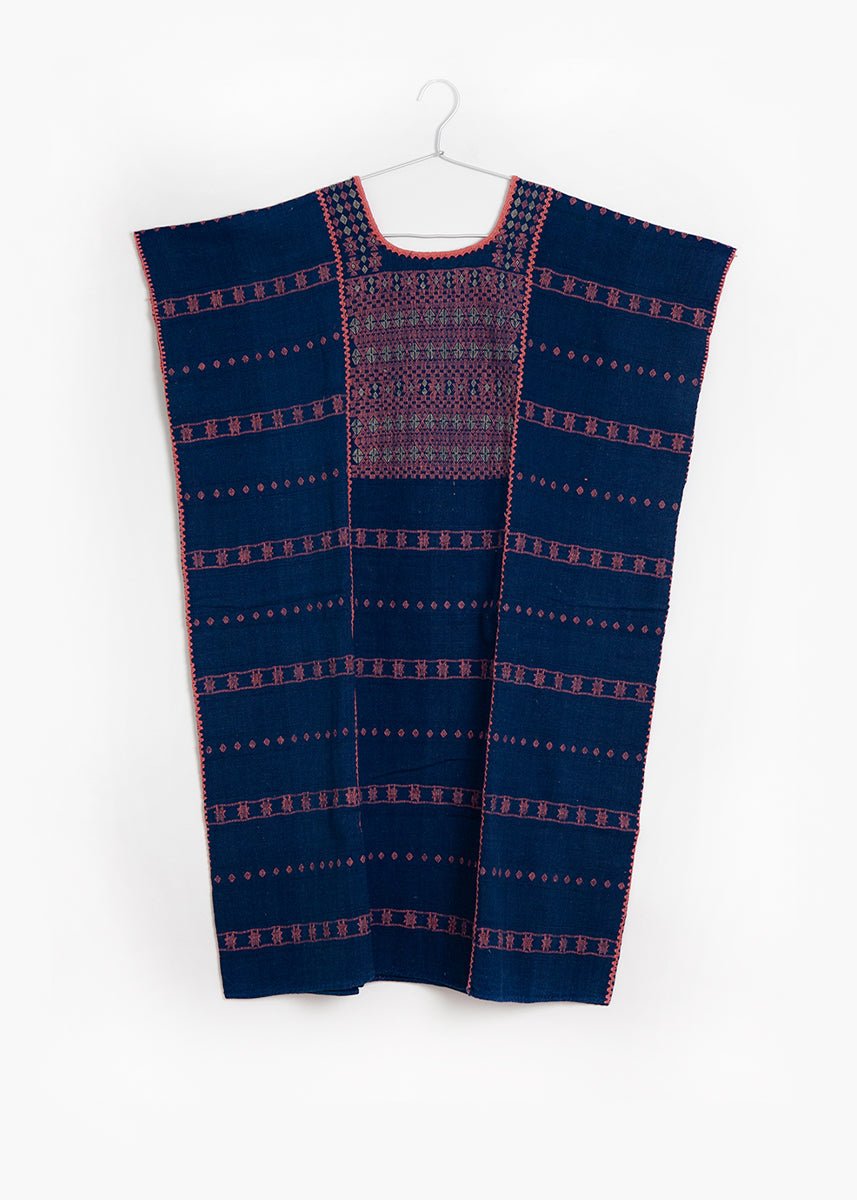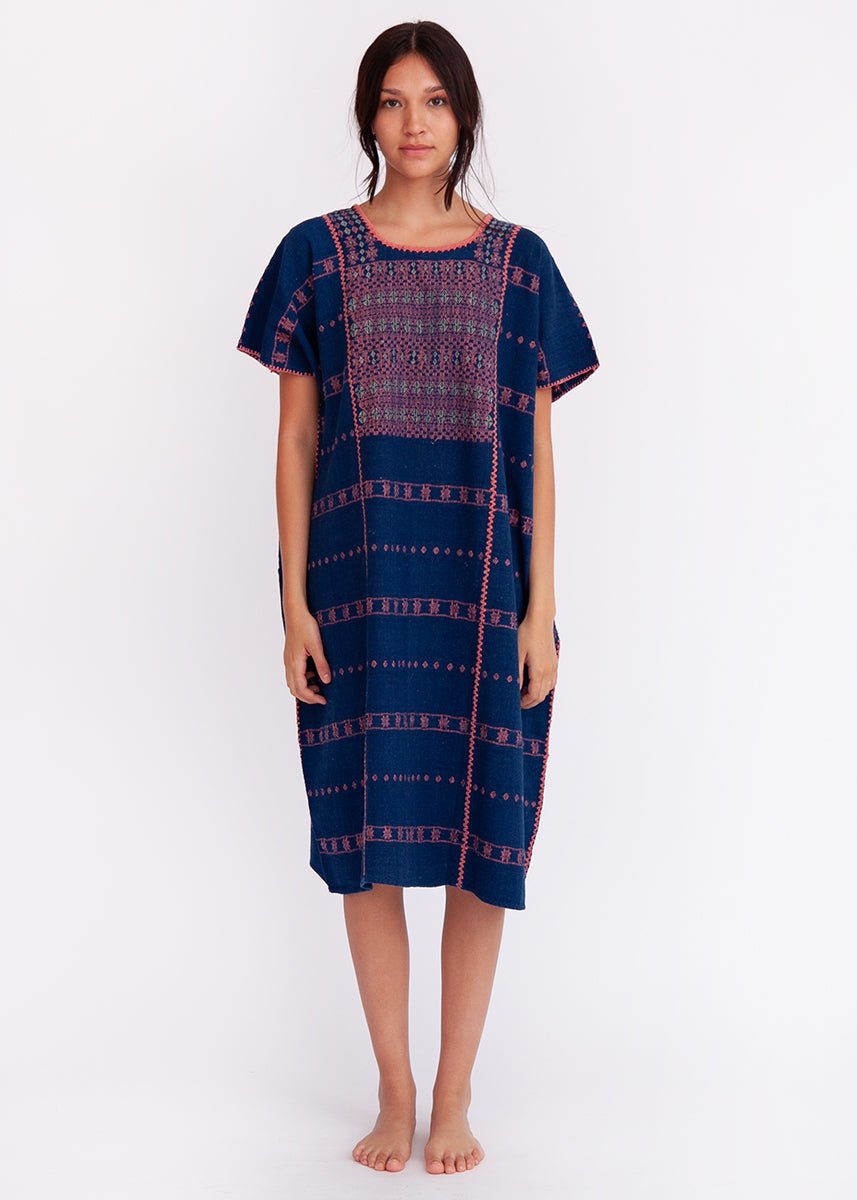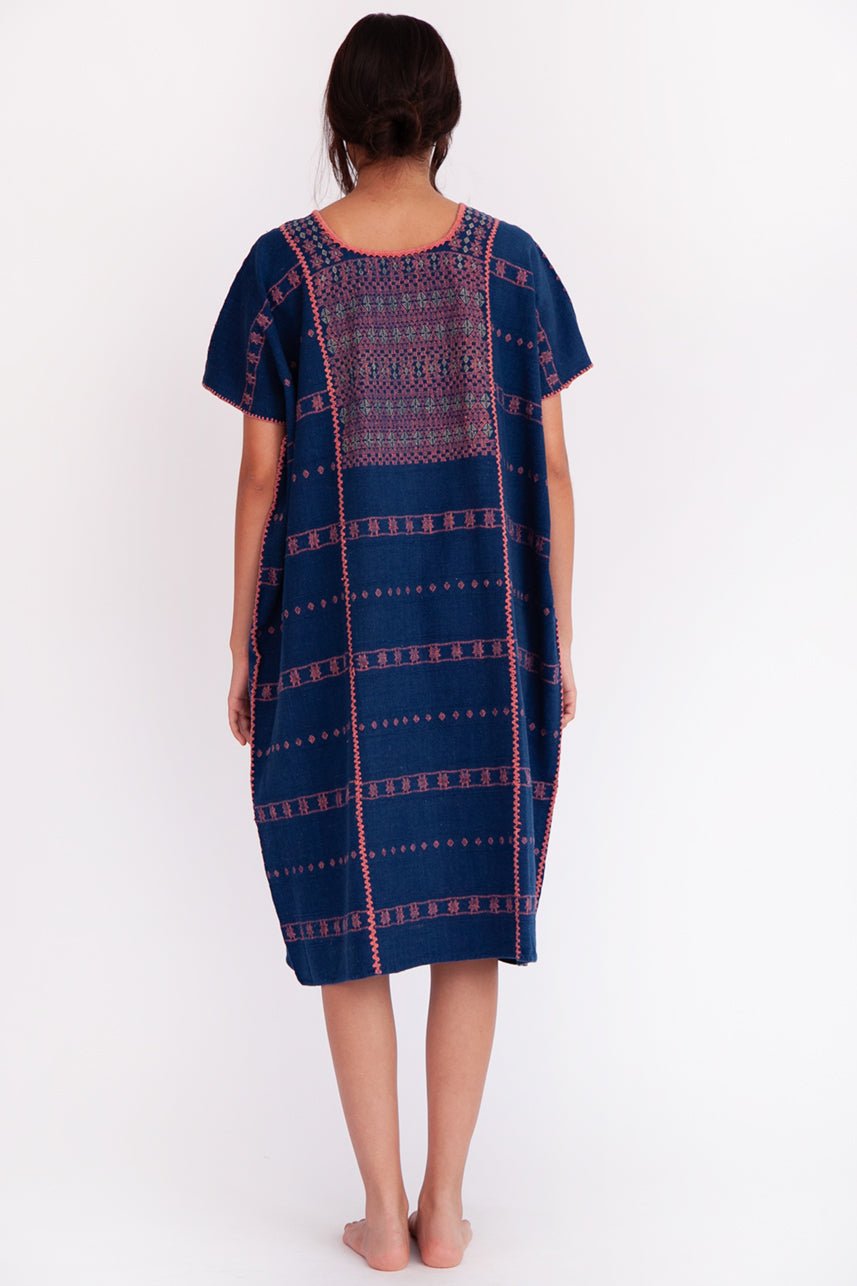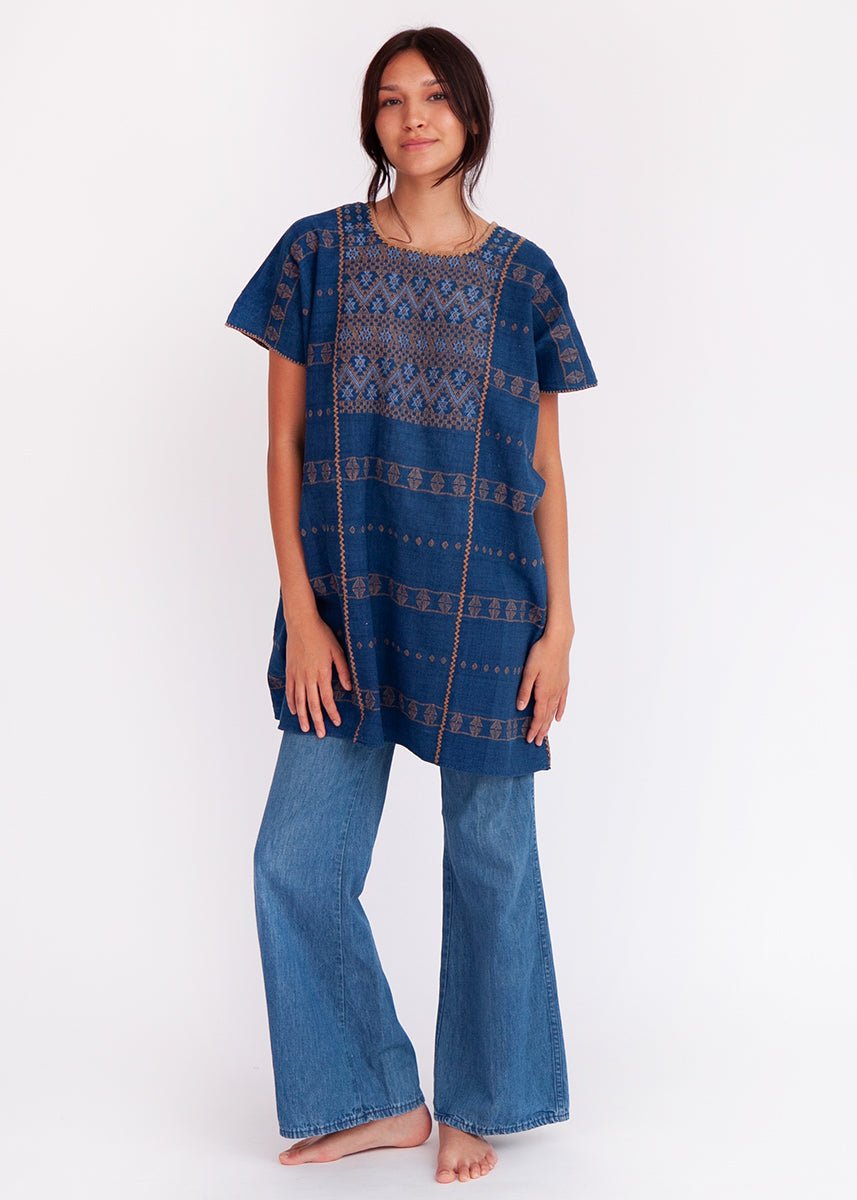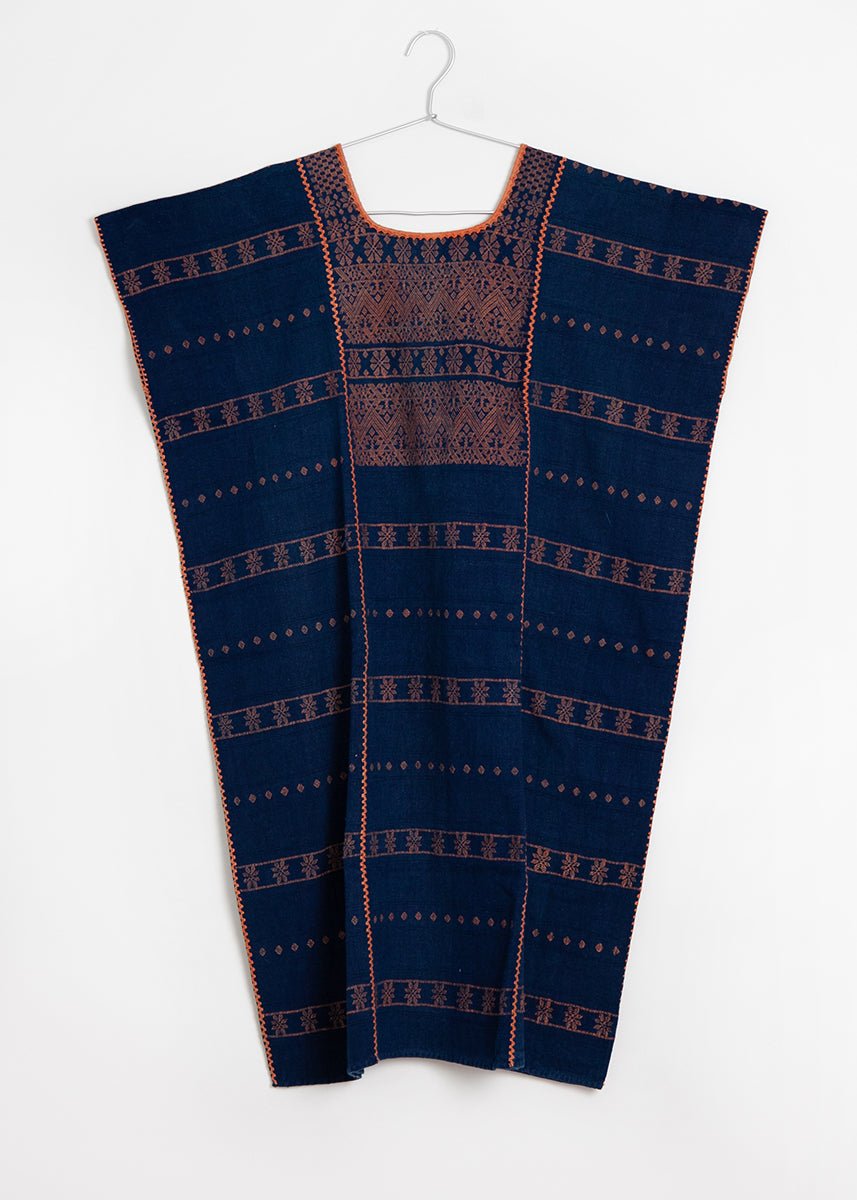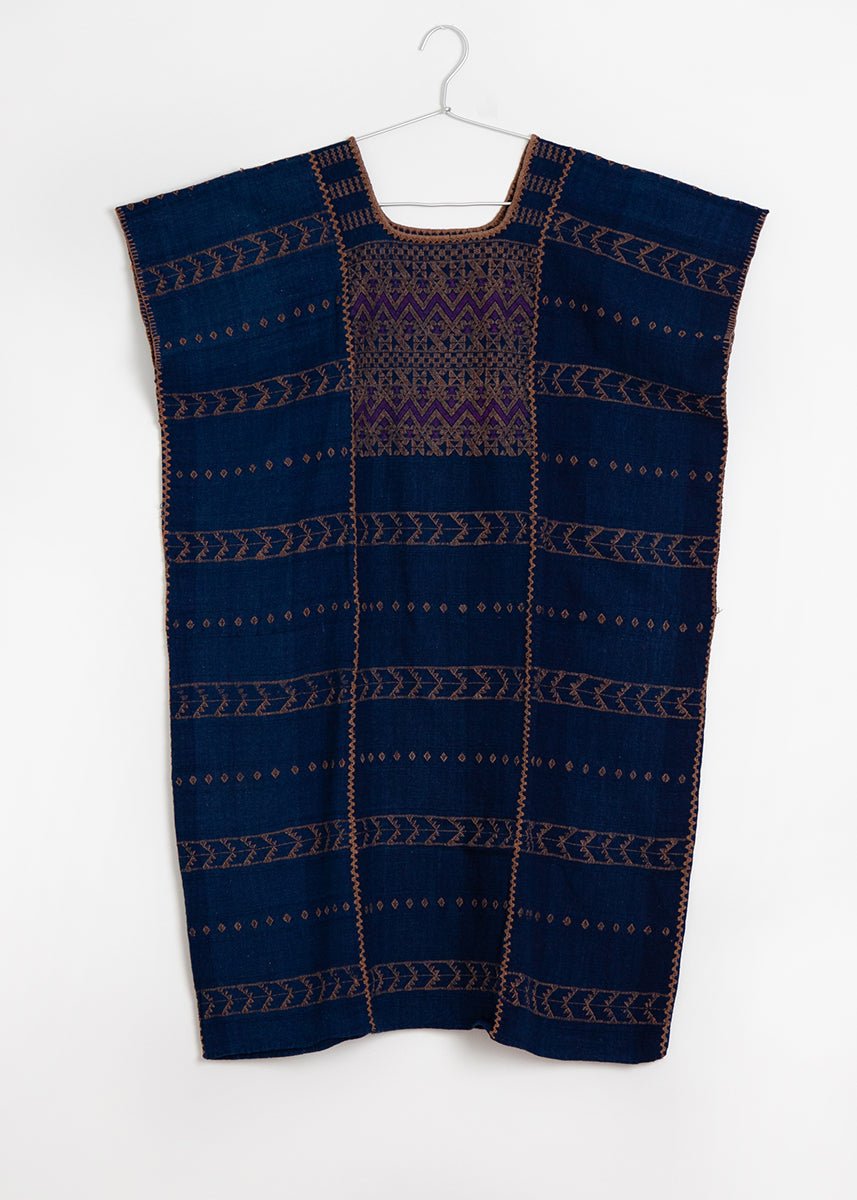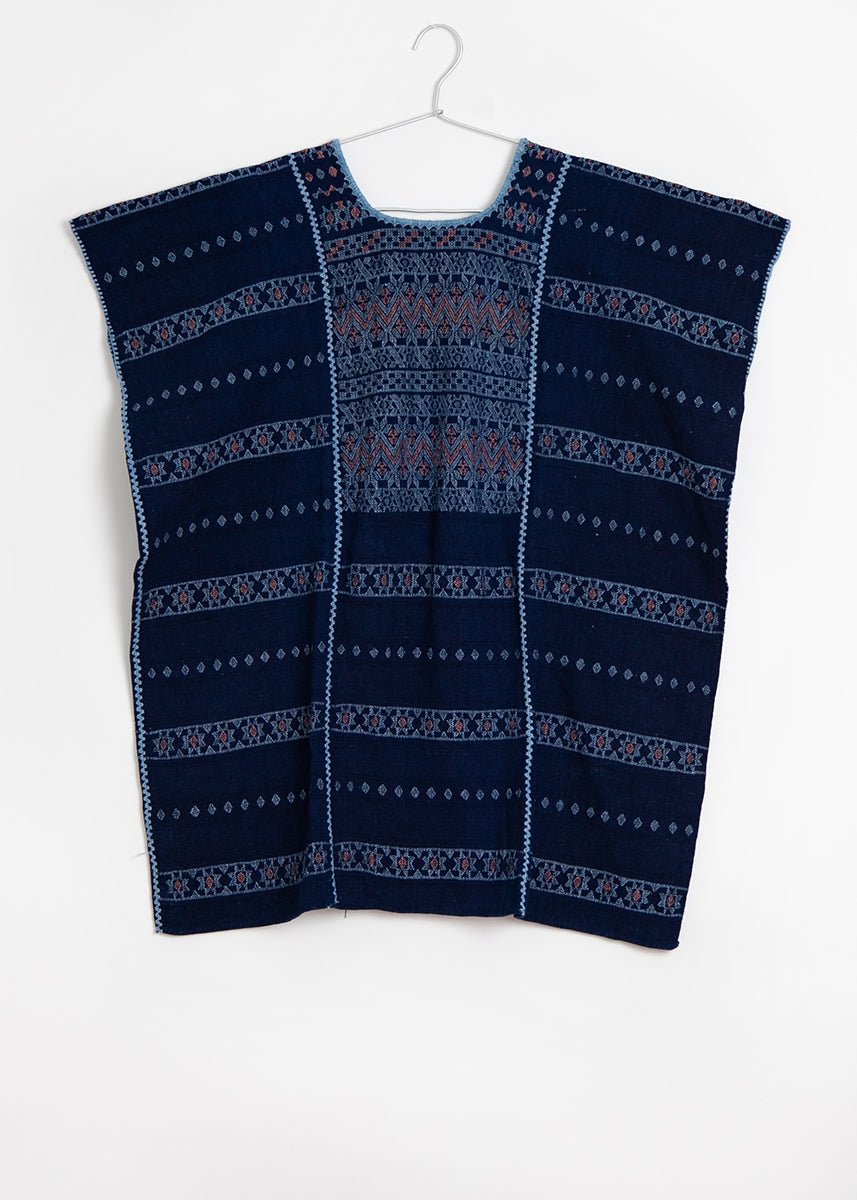 Wild cotton is collected by hand to spin into the thread for this traditional long huipil made in the San Pedro Amuzgo region of Oaxaca. Weaving by a waist loom is an ancient art, one that could disappear without the support of the artisans to maintain their craft. 

This huipil features a traditional bird and flowers motif in naturally dyed indigo made of 3 panels joined together by stitching. It can take up to 8 months to complete this piece by hand. 
Each piece is one-of-a-kind in variations in the design/color. 
100% cotton |  Made in Mexico 
Each piece is handmade so there will be variations in the sizing and stitching.
Comfortably fits sizes XS - L
Measured when garment is flat. Bust (armpit to armpit) Length (shoulder to hem)
• #7 - Bust 33" | Length 44"
• #8 - Bust 29.5" | Length 41"
• #11 - Bust 32" | Length 44.5"
• #13 - Bust 33" | Length 40.5"
• #15 - Bust 28.5" | Length 33"


Contact online@mattany.com for specific questions.
UPS Ground + 2-Day shipping are available. We ship via DHL for international customers.
Eligible full-price items must be returned within 14 days upon receipt for a refund. Your eligible refund will deduct return shipping fees.
Hand wash with like colors in cold water with mild detergent and dry flat in the shade. Some colors may bleed depending.