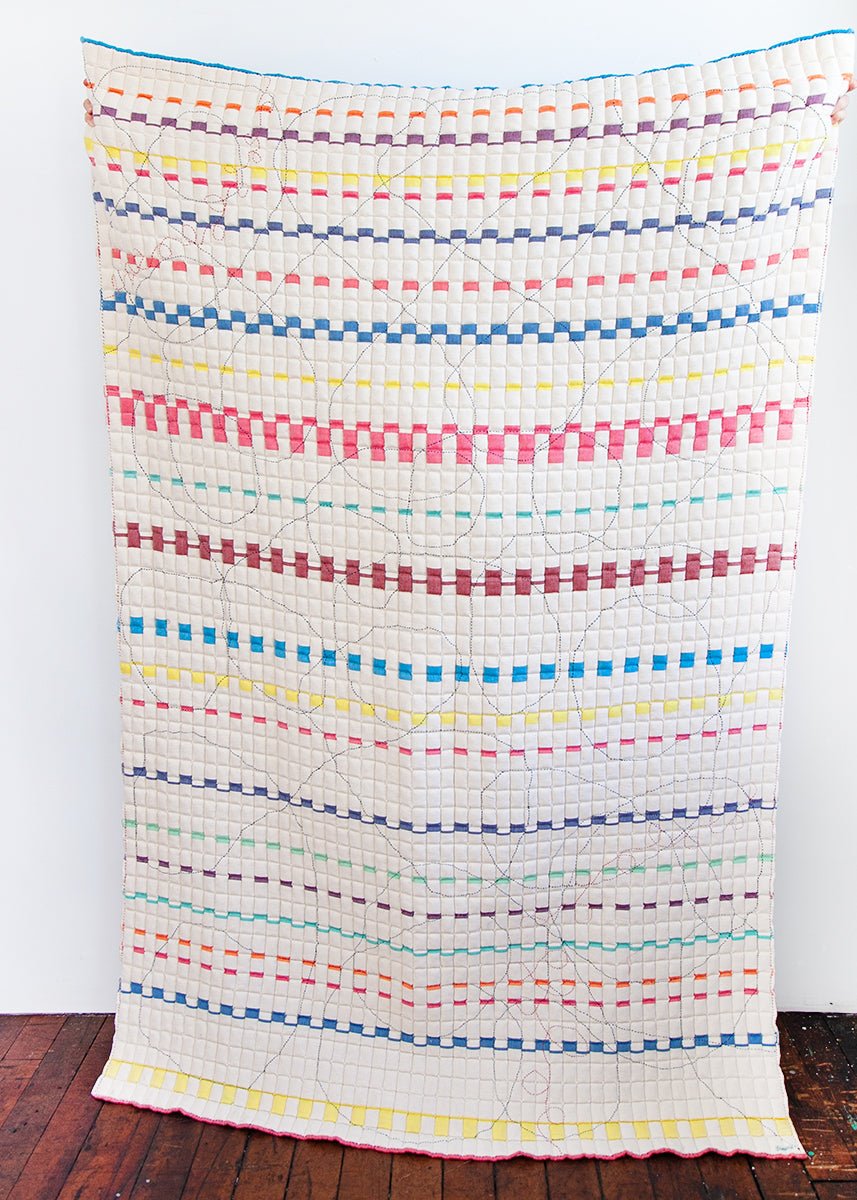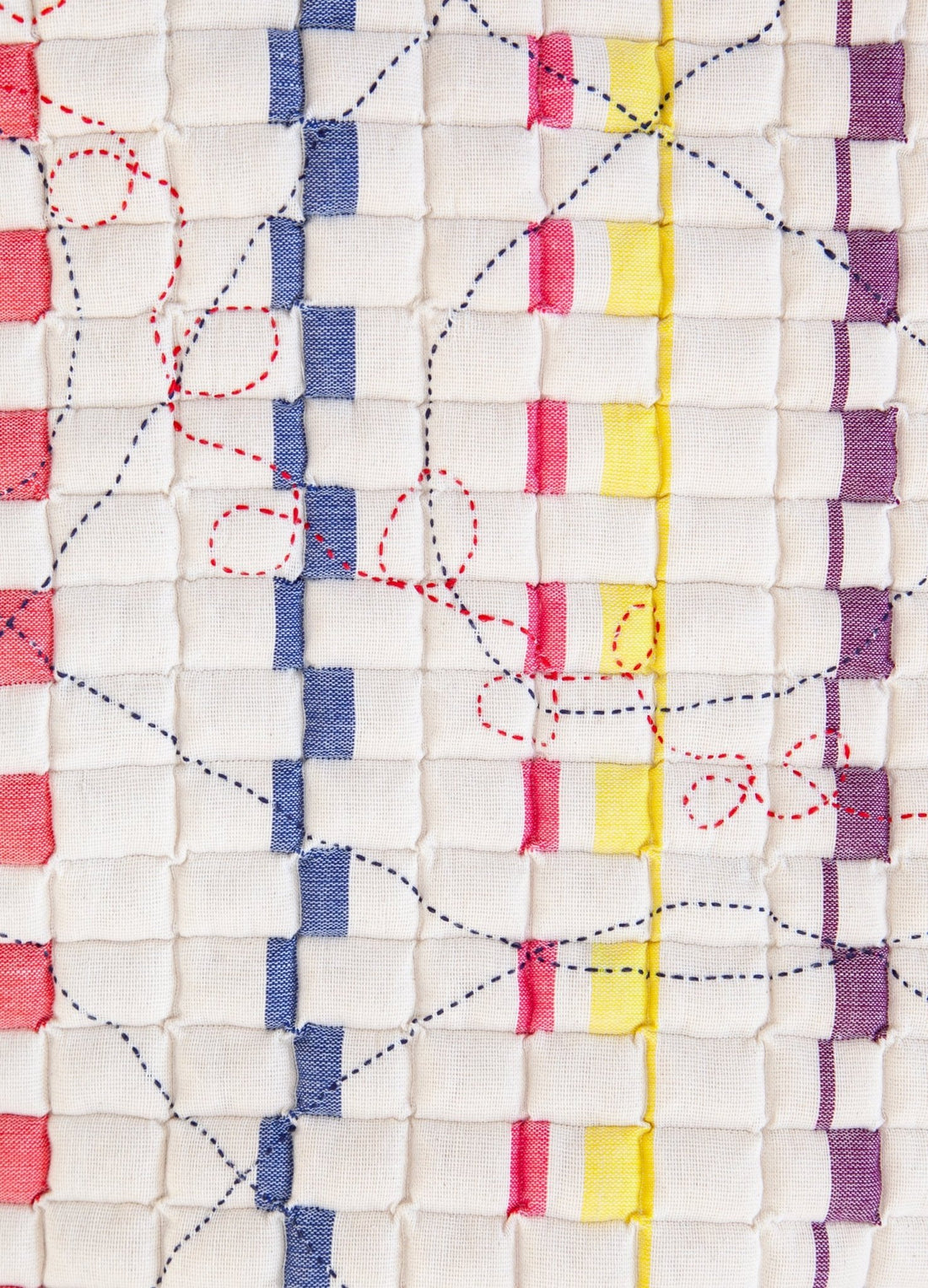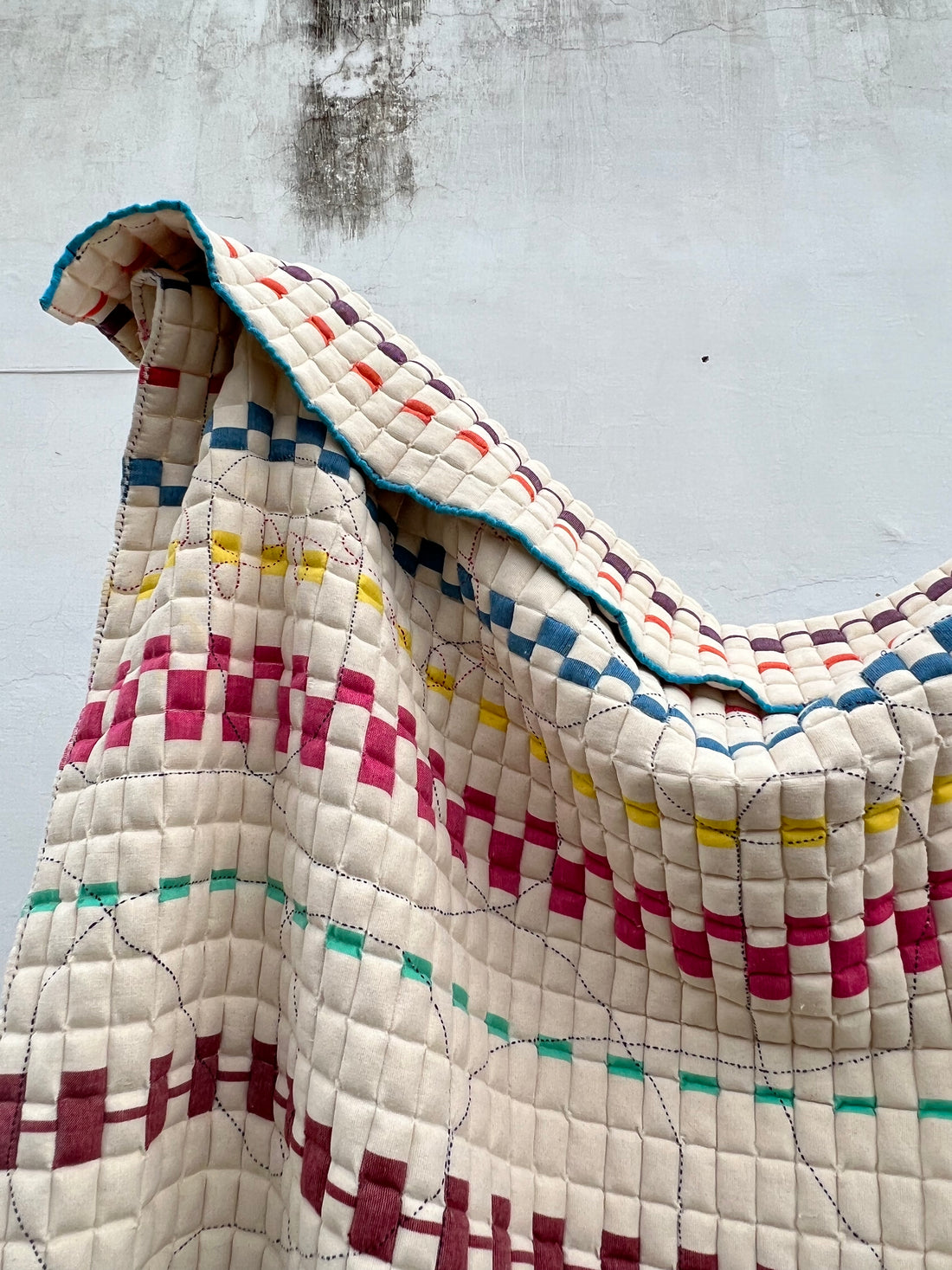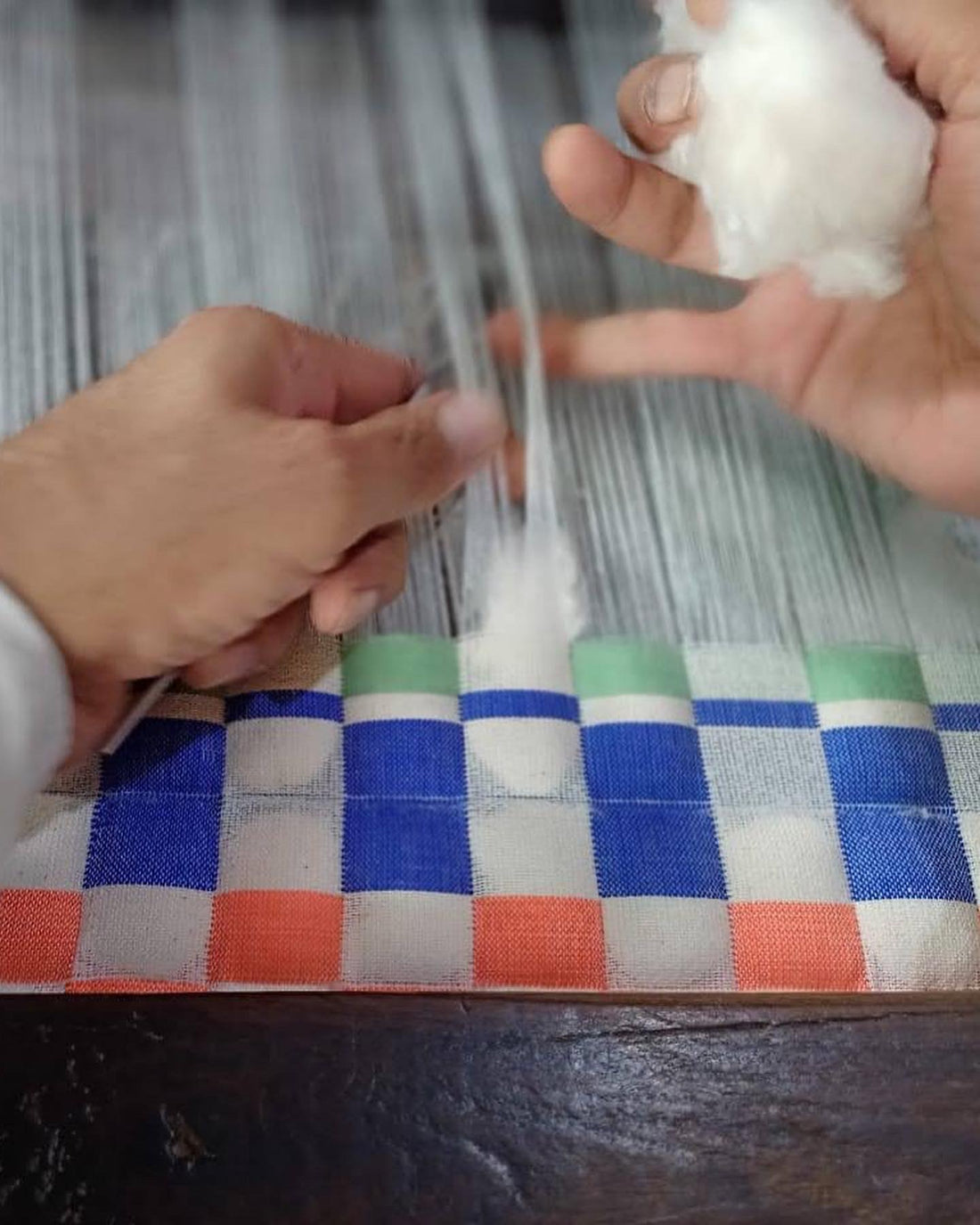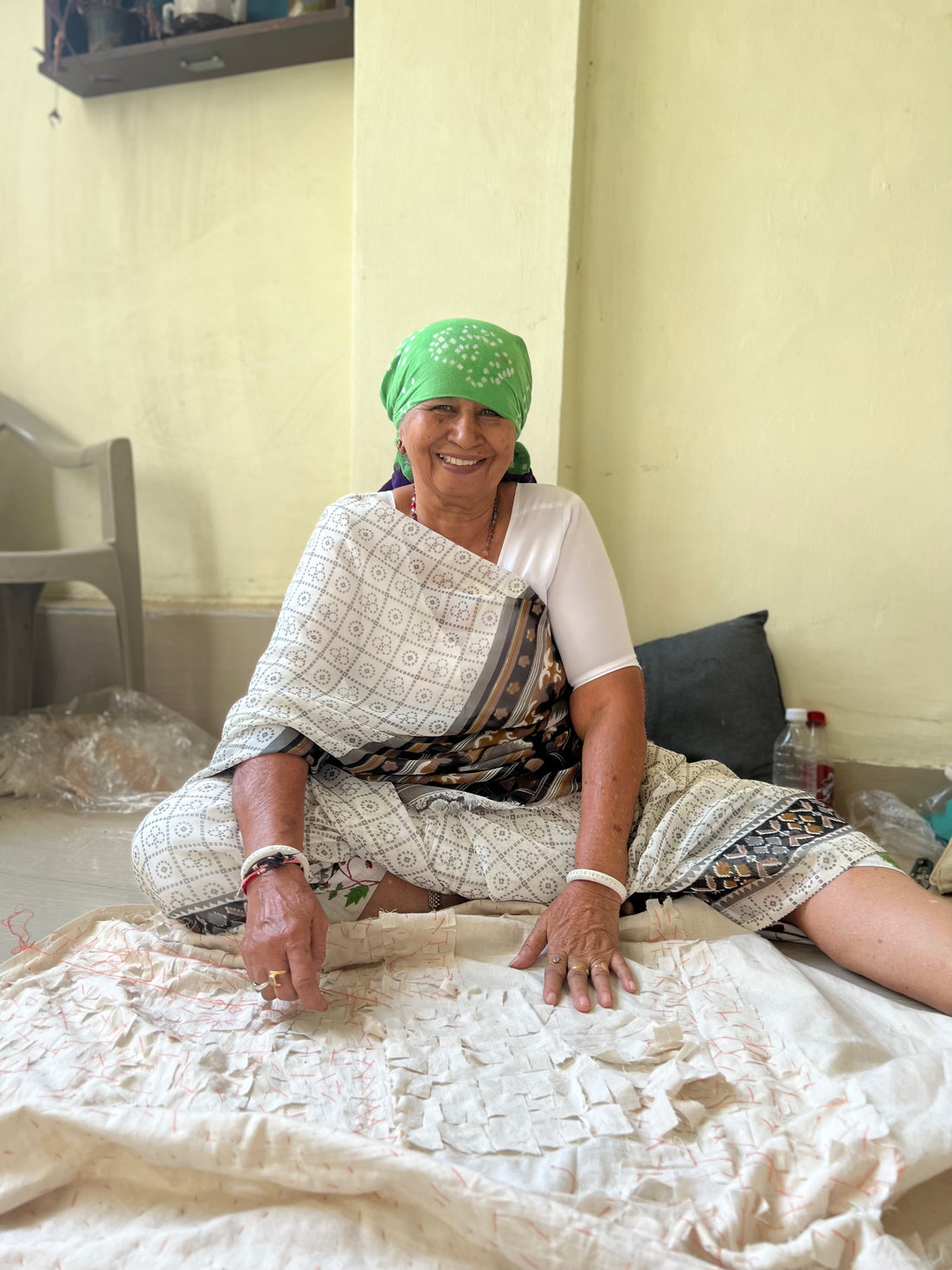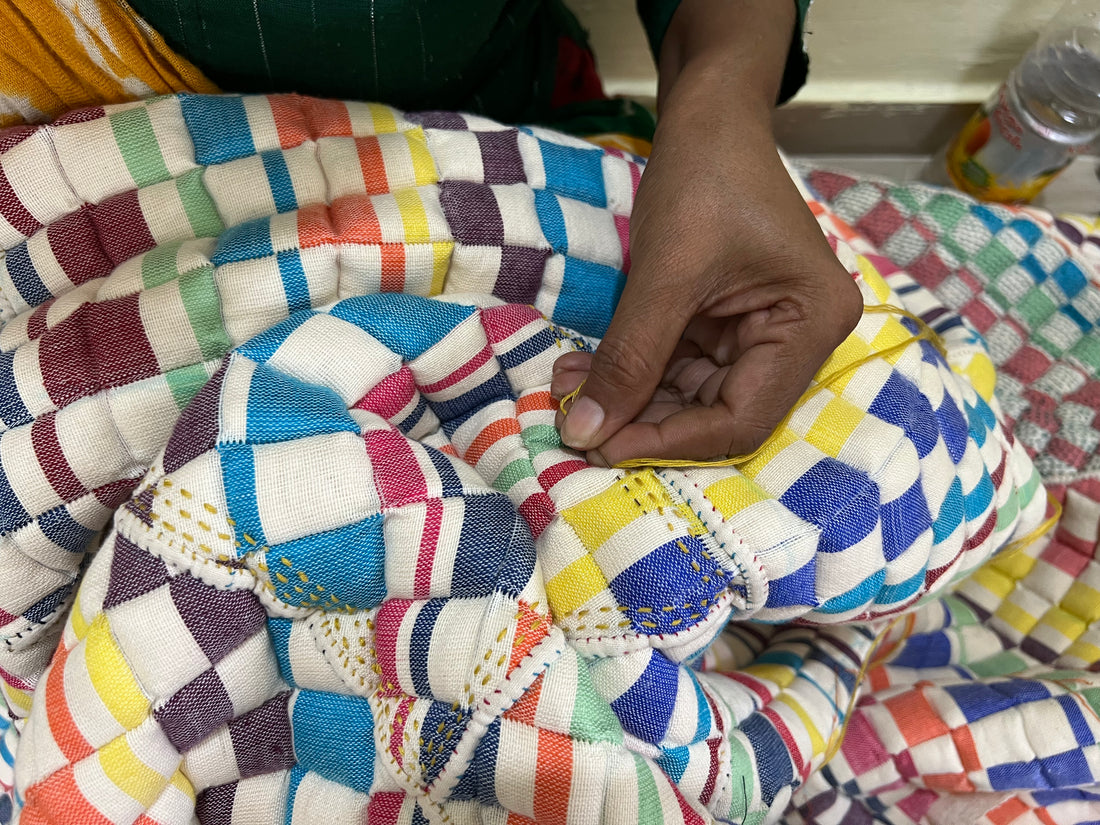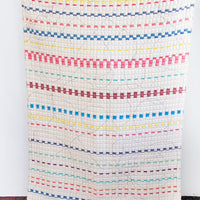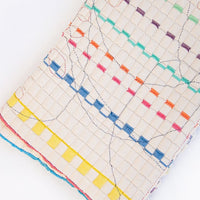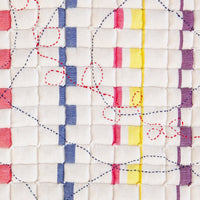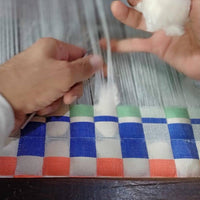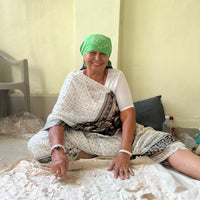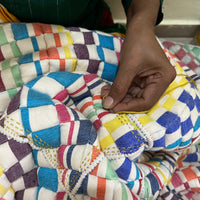 Raasleela Rafiq Ni Sujani Quilt, Pachrangi Faant
This Sujani style quilt consists of a stuffed double cloth hand woven quilt with hand appliquéd and hand embroidery throughout. Sujani style quilts from Gujarat, India are on the verge of extinction as there are only a few artisans left who are practicing this technique. Rafiq bhai is one of the artisans who has the last traditional loom. 
Approximately 52" x 80"
Made in India. 100% cotton + handmade. Machine washable. 
check out our journal for more about these makers
UPS Ground + 2-Day shipping are available. We ship via DHL for international customers.
Eligible full-price items must be returned within 14 days upon receipt for a refund. Your eligible refund will deduct return shipping fees.
Hand wash with like colors in cold water with mild detergent and dry flat in the shade. Some colors may bleed depending.