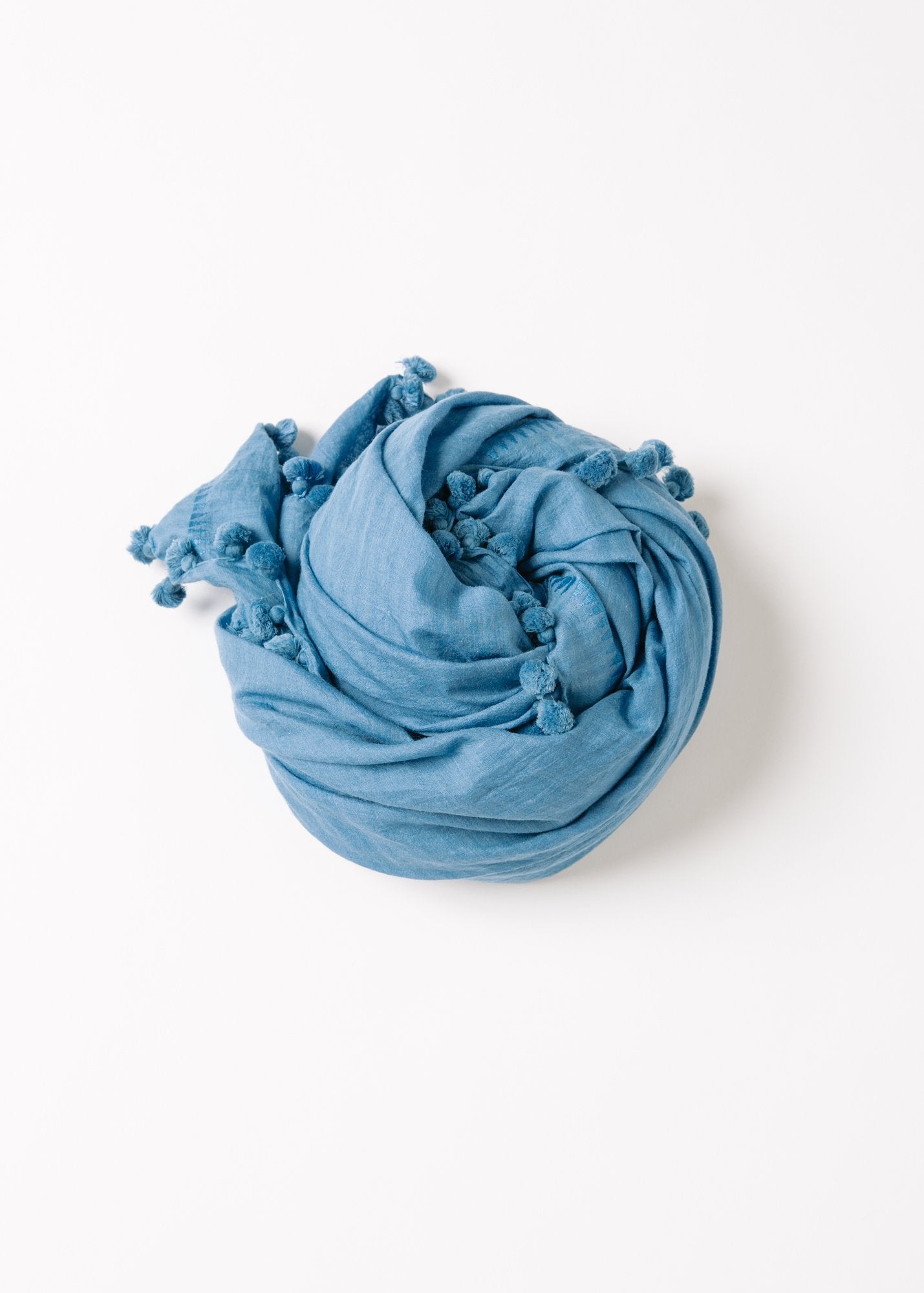 Dupatta Natural Shawl, Light Indigo
Threads of cotton and silk are hand spun and then set and woven on looms, resulting in a luxurious and lightweight fabric. It takes a few days to weave one piece and when it's done, an average of 320 tassels are tied by hand on all four sides. 
50 % Cotton | 50% Silk 
Approximately 100 x 200 cm
INDIGO care instructions - Natural Indigo is alive and will continue to transform and lightly bleed over time. This is part of the process that gives indigo-dyed products their natural beauty. Wash in cold water with mild detergent in dark colors and hang to dry in the shade.  
UPS Ground + 2-Day shipping are available. We ship via DHL for international customers.
Eligible full-price items must be returned within 14 days upon receipt for a refund. Your eligible refund will deduct return shipping fees.
Hand wash with like colors in cold water with mild detergent and dry flat in the shade. Some colors may bleed depending.