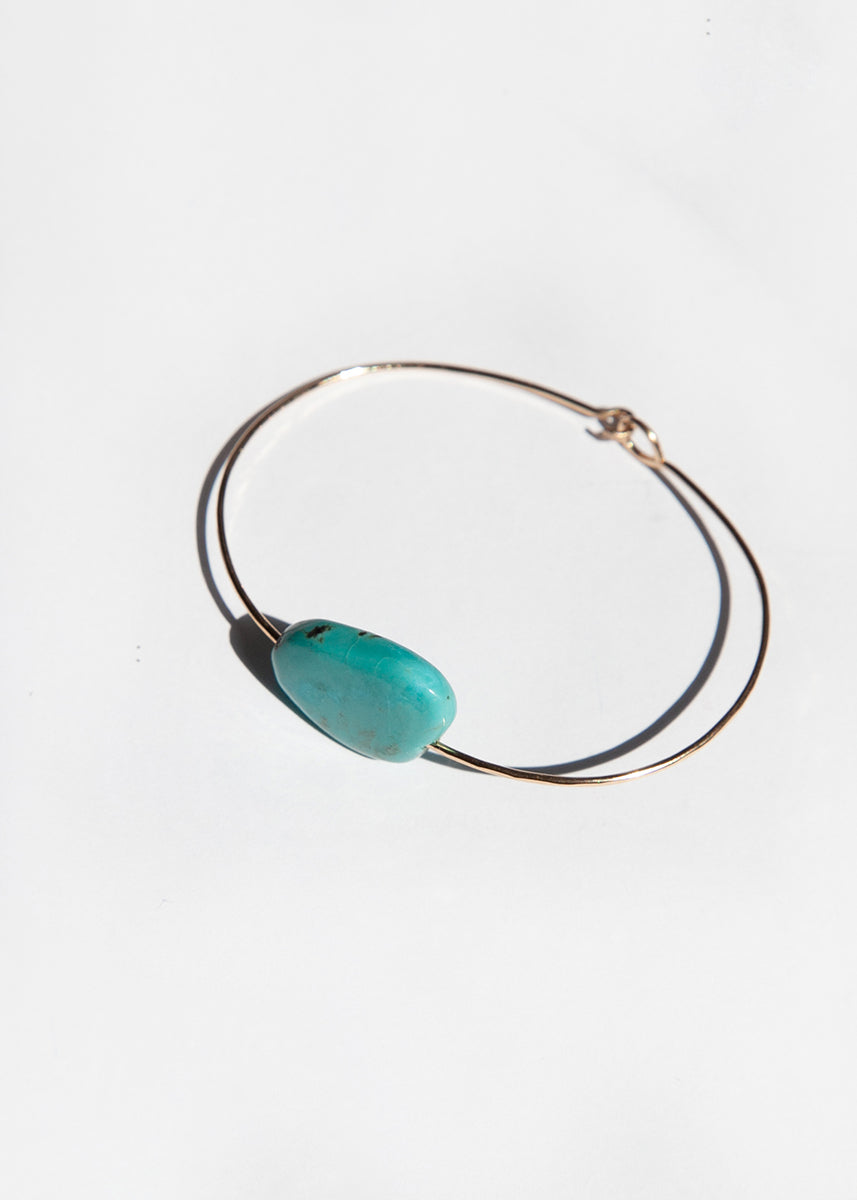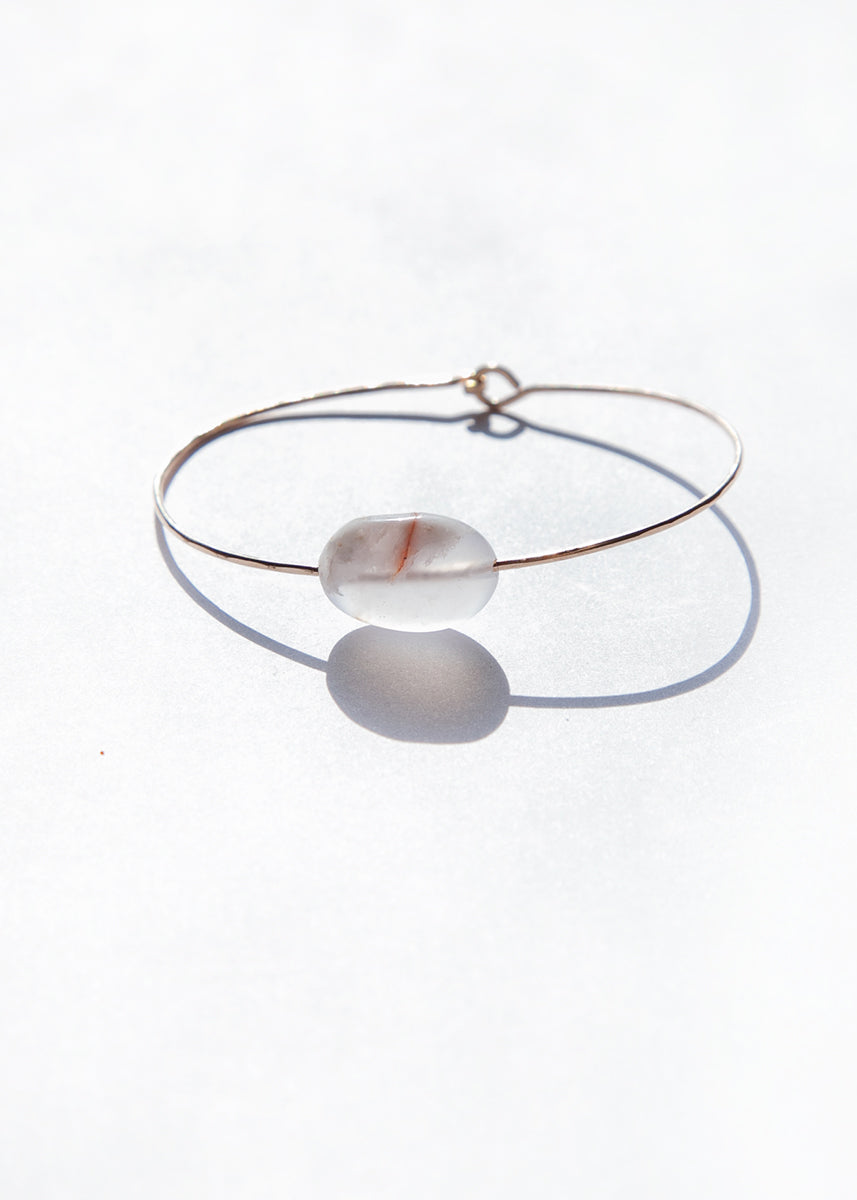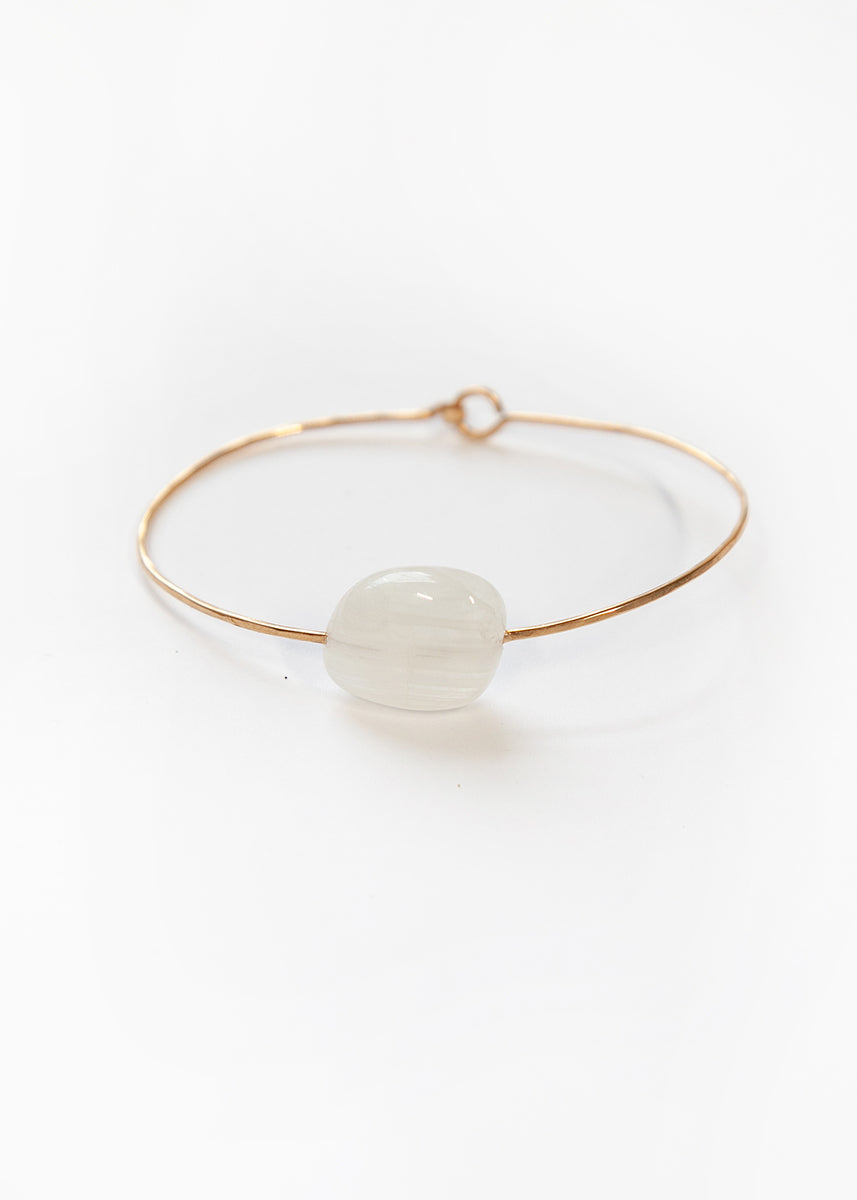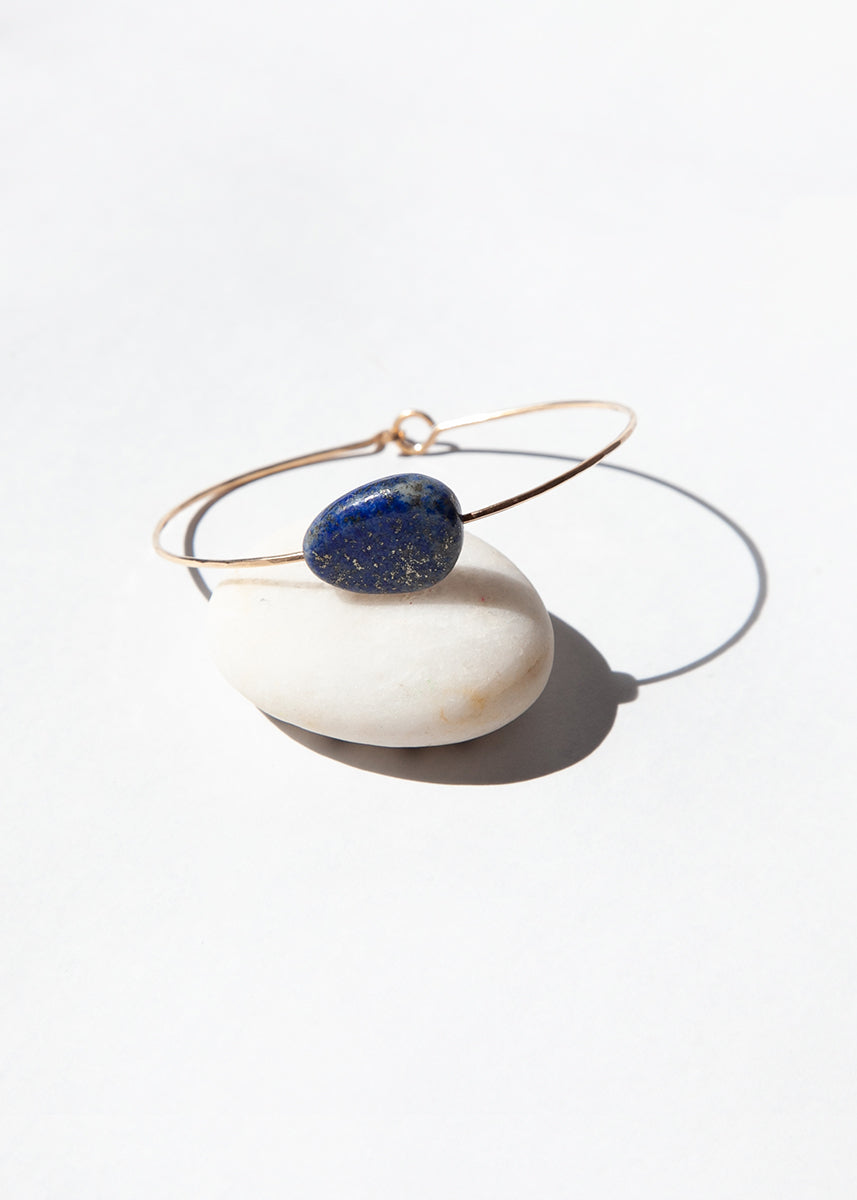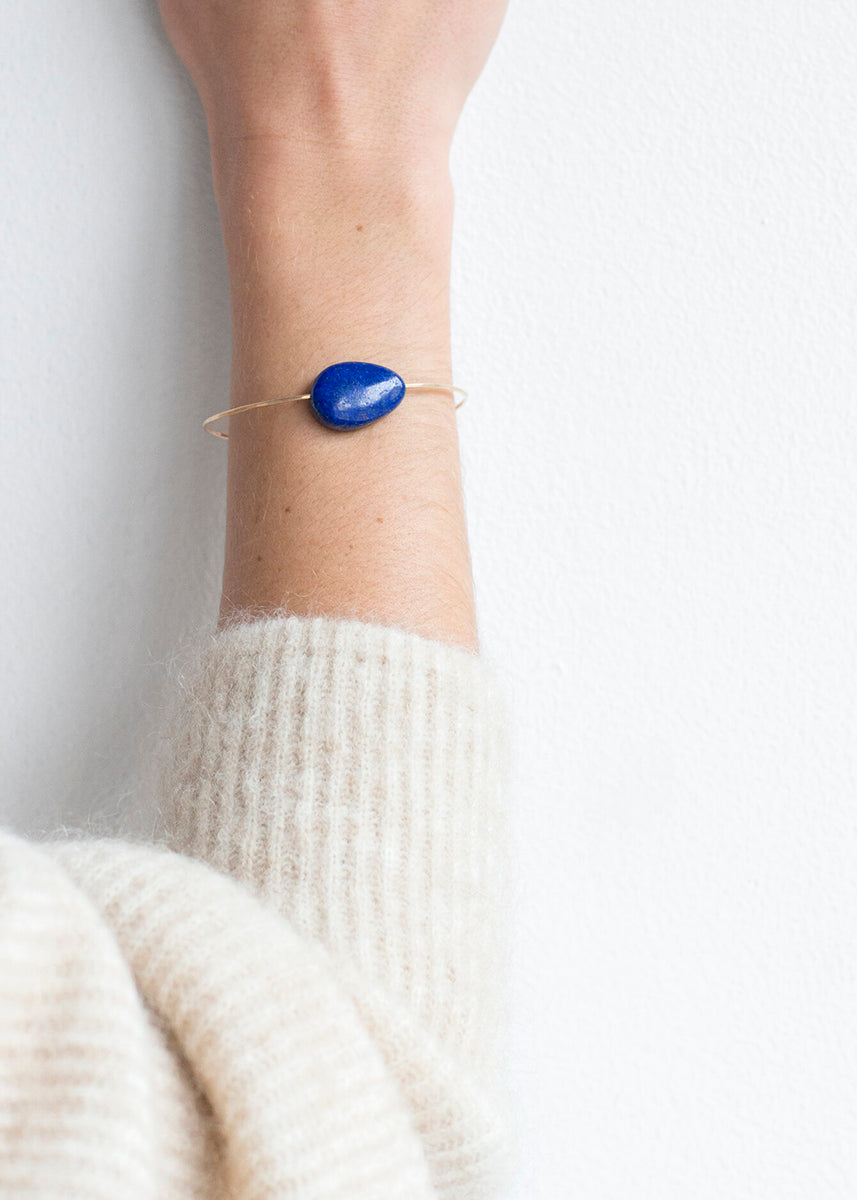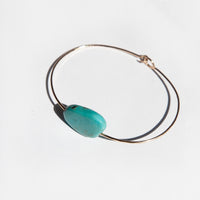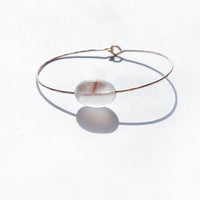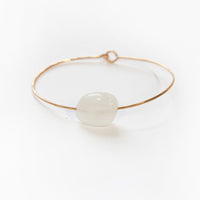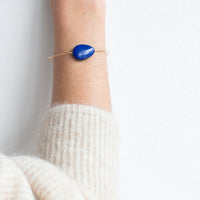 Natural stone on a hammered gold-filled cuff bracelet with clasp closure by Mary MacGill.
total circumference: 7.25inches  +  approximate stone size: 20mm
Turquoise has served as a talisman for warriors, shamans, and kings for centuries, loved for its opaque blue-green hue and protective powers.
Agate is named after a river in Sicily that the Greeks called Achates. It is a chalcedony gemstone with a large spectrum of colors, patterns, and translucencies.
Moonstone is revered for its lunar connection and according to Hindu mythology, is made of solidified moonbeams.
Lapis lazuli (the opaque deep blue stone) is associated with strength and courage, royalty and wisdom, intellect and truth. 
Handmade in Germantown, NY + Block Island.
UPS Ground + 2-Day shipping are available. We ship via DHL for international customers.
Eligible full-price items must be returned within 14 days upon receipt for a refund. Your eligible refund will deduct return shipping fees.
Hand wash with like colors in cold water with mild detergent and dry flat in the shade. Some colors may bleed depending.